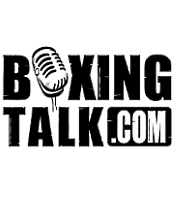 PRESS RELEASE:
Undefeated Rhode Island Super Middleweight Joe "The KO Kid" Spina, (17-0-1, 12 KO's,) has signed an exclusive management agreement with Highland Park, IL based Warehouse Boxing."I'm very anxious to head to Las Vegas and start training for the Brinkley fight", said Spina, referring to a proposed match-up with Contender alumni, Jesse Brinkley.  Spina's promoter, Jimmy Burchfield, is currently negotiating the details of the bout with ESPN 2. 
"We feel very privileged to be working with Joey, as well as, his promoter, Jimmy Burchfield of Classic Sports and Entertainment" said co-manager Patrick Doljanin.  "Jimmy is one of the few stand-up guys in boxing, a consummate professional and we are looking forward to working with him."
In addition to new management, Spina has a new face in his corner in hall of fame trainer Jesse Reid.  Reid will be assisting Head Trainer Eddie Mustafa Muhammad. 
"With focus," said the former Light Heavyweight Champion, Muhammad, "there's no question Joey will become a World Champion."
Co-manager Albert Falcon added, "Jimmy Burchfield has been working closely with ESPN 2 and The Contender folks to make this fight happen.  Spina/Brinkley has "ESPN Fight of the Year" written all over it."
Spina joins Warehouse Boxing stablemate and teenage sensation Aaron Williams.  The Las Vegas Cruiserweight is 6-0-1 with 5 KO's.  
"We're happy to have Joe as part of the growing Warehouse family," added Falcon.