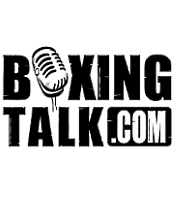 What's up? I see the whole world has their eyes on the Oscar vs. Bernard fight. My thought is Oscar is coming off with an upset. Yet I do have something to say about Bernard. Even though I think Bernard is going to lose, the issue about his age is overrated. Bernard is 39 & trains faithfully, he don't abuse drugs or alcohol , or has a limo full of women . He lives a humble life & to apply his age into it, is a bit unfair , the man takes care of himself. You can not compare him to the average 39 year old when it comes to working out. Reason why I think Oscar is going to pull it off is his determination. Never mind who fought who in the past  or who press photographs looked fearful . Oscar been in this big dance before , he understands the pressure , the need to defend his life. He knows this better than you & I. This is boxing & Oscar is in the same mental locker room as Buster Douglass , Tarver , Mayorga & Forrest vs. Mosely 1. I just see him leveling his boxing skills to match Bernard & somehow someway out box Bernard. Yeah I know it sounds crazy . However this is boxing & why we love it.
Shaun. Baltimore , City.Hype Reply:
Oh, I don't know Shaun. That doesn't sound too crazy. I definitely agree that the issue of Hopkins' age is a little overrated…at least I hope so since I'll be turning thirty-something very soon…I'd hate to think that I'm getting old. I have no doubt that Oscar is full of determination…he always has been. I do, however, think it may be a little hasty to assume that Oscar's determination is greater than Bernard's determination. It's been billed as the Quest For History and Oscar is definitely determined to get his hands on those other three belts to be the first to unify the belts from all four sanctioning bodies. Hell, the fact that it'll be the first time he's ever been an undisputed champion is all the incentive he needs…well, that and the 30+ million dollars he's going to pocket. But for Hopkins, it's something totally different. For Hopkins, this fight represents a culmination of all the trials and tribulations he's endured to climb his way to the top. After years of toiling in relative obscurity, he finally has an opportunity to gain the recognition that he feels he rightfully deserves. I have no doubt in my mind that Bernard is just as motivated and determined for this fight as Oscar. After all, he's wanted Oscar to step in the ring with him for quite some time now. In fact, after listening to him at the final press conference, I think he's more determined than Oscar. Sure, Oscar's in the same mental locker room as Douglas, Tarver, Mayorga, and Forrest, but Hopkins is in the same mental locker room as Hagler. The man is on a mission, and that mission is something that's greater than just beating De La Hoya. For Hopkins, this fight isn't just a fight against The Golden Boy…it's a fight against the system…the same system that made it such a struggle for him to get to the top of the mountain.
I agree with 90% of your comments but why would the Vargas fight would have and asterisk?  If Oscar had tested positive for steroids, I'd agree.  Other than that I'm even picking Hopkins to wrap it up in the 9th as well. -
Wayne A. Thompson Jr.Hype Reply:
Hey…90% isn't so bad…I'm cool with a B. I just disregard that fight due to the fact that Vargas was on steroids. I don't want to pretend like I'm some type of nutritionist or trainer, so I won't really bother getting into all of the details. I just remember that there was a lot of talk about the steroids and the weightlifting affecting Fernando's stamina. Indeed, it did appear as though Vargas lost a considerable amount of steam towards the middle of that fight. If the steroids did have an affect on Fernando's stamina, one may wonder if that may have lead to his eventual demise in that fight.  Well, instead of concerning myself with all of those details, I just ignore that fight altogether when analyzing De La Hoya's power.
Dude what's up.  I know it's the day before the fight but please get off of Hopkins jock.  Dude you must really hate on Oscar.  Bernard has not experience a fighter with such speed since Roy Jones Jr.  He has been fighting meaningless fighters for the exception of Trinidad.  Dude the Joppy fight is a joke, and the ones in the past, please give me a break.  All Bernard is talk to me.  He is going to be for a rude awakening and I can't wait.  I promise you one thing after Oscar wins by decision I will sign up on your website just to read your following articles on the fight.
Hype Reply:
Man, how many times do I have to hear that I'm on Hopkins' jock? How many times do I have to be called an Oscar hater? Worse yet, how many times do I have to be told that Oscar's speed is going to win him this fight? Look homie, other than Oscar's speed, what other "advantage" does he have in this fight? Height? Reach? Size? Weight? Ummm…no, no, no, and no! The only "advantage" you mention for Oscar is his speed. Is that all it takes for him to win fights? Dude, you must really love Oscar. Haven't they said that about him in every fight? "Oscar will have the speed advantage"…blah, blah, blah. What happened to his speed in the Sturm fight? Oh yeah, he was out of shape. Look, Oscar may very well have a speed advantage. I'm just saying, does that necessarily mean he's going to win the fight? It certainly won't help him win the fight if he runs into stamina issues again. I'm just the type of person who prefers to lay my money down on the guy who's got the most advantages inside of that ring. If you do a breakdown of all their advantages, Hopkins comes out on top…so he's my pick to win. That doesn't mean I'm swingin' from his jock. Just out of curiosity, if Hopkins wins, will you still sign up for that membership?
ICEMAN here. Ive read some of the post of how oscar has a chance to win.Give me a phoken break.oscar will go down hard, wont get up , they will have to pick him up off the canvas.All
this by round 6 or the fight is stop by his corner, by the 7 round.People thought that oscar ran against TITO, shit this will be a track meet.The judges can stay home for this one.The
highway robbery will not be a factor on this one,oscar has two chances to win , the first a chance in hell, the second one to pay hopkins another 10 millions under the table to take a dive.oscar brings nothing to this fight,it does not matter what he did , who he fought,or beat in the past, hopkins will destroy oscar if they let him.
ICEMANHype Reply:
Careful ICEMAN…you sound a little like a De La Hoya hater…hahaha.
I AGREE TOTALLY WITH EVERYTHING YOU WROTE BUT IT MAKES TO MUCH SENSE. EVERYTHING IS VERY LOGICAL. WITHOUT A DOUBT. THE ONLY WAY I SEE OSCAR WINNING IS A PUNCHERS CHANCE. SOMETIMES WHEN SOMETHING LOOKS TO OBVIOUS IT DOES NOT ALWAYS HAPPEN. WHO WOULD HAVE THOUGHT TARVER WOULD KNOCKOUT ROY IN 2. DAVEY JUST MIGHT HAVE A PUNCHERS CHANCE AGAINST GOLIATH.
Hype Reply:
If Davey wants any type of "punchers chance" against Goliath, he better be eating his spinach. If Trinidad couldn't dent Hopkins, I doubt that De La Hoya will…unless the source of Trinidad's power really did come from his handwraps. I don't think De La Hoya has any hope of knocking him out. His best chance to win is to outbox him. However, I wouldn't be surprised to see De La Hoya come out in that first round and try to lay some heavy leather on Hopkins…like he tried to do to Sturm.
CLICK HERE FOR PART 3 OF THE HYPE MAILBAG
Send questions and comments to: thehype@boxingtalk.net