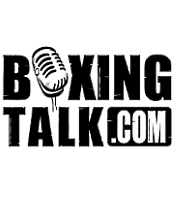 What former world heavyweight champion George Foreman is to electric grills, Sam "King" Soliman should be to batteries. Whether he was to be the new face of Energizer as successor to the Energizer Bunny for his relentless, non-stop punching style in the ring, or for Everready as evidenced by his commitment to fly halfway around the world on a moment's notice to fill in for an injured Vernon Forrest, Sam Soliman is the epitome of a professional boxer who possesses both talent and marketability.
Soliman arrived stateside in Los Angeles Tuesday morning following a 16 hour-plane ride from Australia, just a day after receiving a call from promoter Dan Goossen with an offer to be in the 10-round main event against Raul Munoz tomorrow night on FSN's "Best Damn Sports Show Period" at the Pechanga Resort & Casino in Temecula, CA.
"Sam's first order of business once he landed was a slew of doctor appointments to complete his medical licensing procedures, then on to the gym for a few hours; a stop at the office; all this with a big smile on his face and no sleep!" Goossen marveled.  "There's no stopping this guy.  No wonder he is the 'Best Damn Replacement Period' proving he is always ready to go."
"If this wasn't enough, Sam traveled without his longtime trainer Dave Hedgecock, whose son is getting married on Saturday in Australia, and his manager and cornerperson, Stuart Duncan, who had an emergency medical procedure the day they were to depart," Goossen said. 
What to do?  Cancel? No! The Soliman camp simply enlisted famed trainer Joe Goossen to handle the corner duties on Friday, proving trainers can be Everrready also