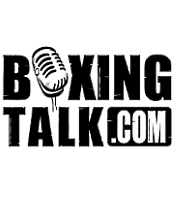 PRESS RELEASE
: Bernard Hopkins, currently the top pound-for-pound fighter in the world and the self-proclaimed "Executioner" with 20 title defenses has not requested one single exception to his numerous mandatory title defenses. None.  He fought each and every one of his mandatories when due, except now just one.  Sam "King" Soliman stands alone.  Go down the list of  Hopkins' past challengers and you'll find mandatory names like Eastman, Allen, Hakkar, Daniels, Echols, Vanderpool, and on and on - names that aren't on anyone's radar screen or for that matter capable of beating Hopkins.  .  
After the IBF granted the Hopkins initiated request of an exception to avoid his overdue mandatory bout with Soliman to instead fight  Jermain Taylor on July 16 (the same fight that would have been available immediately after the mandatory), Soliman, the 160-pound division's only threat to Hopkins, defies all conservative thinking and announces a bout on FSN's "Best Damn Sports Show Period" against Fernando Zuniga scheduled for July 21 at the Palace Indian Gaming Center in Lemoore, Cailfornia. Zuniga just recently shocked  world contender Troy Rowland (halting Rowland's 17 fight winning streak) by stopping Rowland in the 7th round this past March. Zuniga promises back-to-back upsets when he takes on the middleweight divisions top world contender in Soliman. Also sharing the BDSSP event as co-feature is former world champion Valiliy Jirov looking to catapult himself into fighting his way back into the heavyweight picture.
Soliman's time is coming this fall and he knows it, but in the meantime he wants too keep the pressure on Hopkins.  The IBF exception was granted providing that "Hopkins and Taylor shall agree, in writing, that the winner of the Hopkins/Taylor bout will fight Soliman within 90 days of July 1, 2005 or no later than October 1, 2005."  The IBF letter continued, "There shall be no further exceptions granted to Hopkins to delay his mandatory."
Done deal?  Hopkins needs to beat Taylor and Soliman needs to come out victorious on July 21.  Oh, and of course, Hopkins needs to do what he's done his whole career and fight his mandatory obligation.  Could it be that Soliman becomes the one man who could make Hopkins exclaim, "I only want the big name fights in the future, no more mandatories."  
"I wasn't surprised by Hopkins looking to sidestep his mandatory against me.  My record is very deceiving to those that don't know me and my talent.  Think of me as a middleweight Glen Johnson. Once I hooked up with Stuart Duncan (manager), he made sure that I was given the best opportunities to win, including in the favorite's backyard, where I have won 18 straight bouts," stated Soliman.  "Hopkins is very aware of my abilities and understands the risk with me in the opposite corner.  One way or the other, he will have to face me or give his spin on why after all of these years and defenses that he will suddenly give up his title rather than fighting me.  I'm ready for either decision."
Now with Hopkins eyeing only Taylor, the "King" asked his promoter Dan Goossen to "get me in front of any boxer as a lead-in to the Hopkins bout to further establish myself as the future IBF Middleweight World Champion."
The pride of Melbourne, Australia, Soliman has been one of the busiest middleweights in the world over the last three years, and in addition to his 18-fight winning streak, he has stopped nine of his last ten opponents.  Soliman earned his #1 IBF world ranking with a near-shutout, 12-round decision over then top contender Raymond Joval in July of last year, dropping Joval twice during the bout.  That fight marked Soliman's United States debut, and let stateside fans know why he is considered to be the biggest favorite to the middleweight crown.  Promoter Dan Goossen of Goossen Tutor Promotions believes Soliman will have little difficulty attracting a legion of US fans.
"Sam is an infectious person," said Goossen.  "He has boxing talent not seen this side of the world since Naseem Hamad crashed America years back;  his personality is one that would make Santa Claus seem low key;  and his handsome good looks will drive the female fans crazy.  He has all the ingredients for stardom."  
Goossen continued, "Other then former welterweight champions Oscar de la Hoya and Felix Trinidad (natuarally smaller fighters), Hopkins has faced every non-descript fighter imaginable, including his mandatory challengers, excluding Soliman.  I take great pride in this because I feel I know Hopkins inside and out, and he knows that I'm aware why he has avoided Soliman, which was the same reason I was very careful matching him with certain opponents when we promoted him - he has tremendous problems with anyone that likes to fight.  Look at the first Allen and Echols bouts and it tells you everything you need to know about him.  Sam, in my humble opinion, would virtually run Hopkins out of the ring."   
And even though Soliman's long-awaited shot at the middleweight championship is only a few months away, he has not stopped working or taking unneeded risky bouts.  
"Sam is better prepared now than he ever has been in the past," stated Soliman's manager Stuart Duncan.  "When you consider he has had 13 bouts since June 2003, and for the most part fighting abroad in his opponents' backyard and having stopped the majority of his challenges - his confidence level is at an all-time high."
One more victory for Soliman on July 21 and his goal of winning the IBF middleweight world championship comes to fruition.  
Whether its against Hopkins depends on Hopkins staying true to his self-described "doing it my way" attitude of fighting his mandated obligations or does the Executioner beg for amnesty from his mandatory sentence with Soliman?  The noose around his neck is tightening.
Tickets for Soliman-Simms, priced at $30 (general admission), $40, $50, $100, $300 and $400 (reserved) are on sale now and are available at the Palace Gift Shop (all levels) and
http://www.tickets.com/
or by calling 1-866-4-palace.