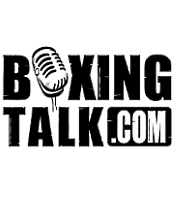 Press Release:
Disgusted and astonished would be the first two words that come from the camp of Sam Soliman, the IBF's mandatory chalenger for Bernard Hopkins. Speaking from Australia, Soliman's Manager Stuart Duncan spoke of the frustration reading about Jermaine Taylor possibly being Hopkins next opponent. "We have declared ourselves available to Bernard for two years as a non-mandatory challenger, virtually offering to fight him for next to nothing – we've offered to donate half of our minimal purse to a charity of his choice during this time – we've offered to come in at late notice in case anyone pulls out and basically said you dictate the terms and we'll be there."
Sam has won his last 18 consecutive fights and has been one of the busiest 160-pounders in the world. Amongst his last 18 wins have been three top ten world rated boxers – 3 previously undefeated opponents. Further to this he has stopped 8 of his last 9 opponents.
The even more frustrating bit is that in our efforts to establish Sam as the leading contender to Hopkins we have consistently challenged Jermaine Taylor for the last 12 months – even offering Taylor the opportunity of our mandatory position to Hopkins (when we didn't have to) with a victory.  No wonder Hopkins wants to fight him, they both have one thing in common----not wanting to get into the ring with Soliman. 
So Hopkins continues to ignore the IBF and fight Soliman – yet he'll consider a lesser and unproven contender in Taylor. For the 2 years that we have been calling Bernard out – no excuses have ever been offered, we have simply just had to accept it. Now that he is the IBF Mandatory – what's the excuse?  He just fought a no-name and recent loser to an American fighter in Howard Eastman.  Can't use that claim.  Can't use he's giving up the title, because he wants to fight for it?  Well maybe, just maybe (and likely) that he knows Sam is no Howard Eastman or Morrade Hakkar, his usual title defense suspects.  Sam is a fighter, as he showed to the American fans last year against highly touted Raymond Joval on a Fox Sports Net telecast from California.
Our message is loud and clear – fight us by honouring your mandatory obligation or just give up the title now. We've chased you for 2 years and now there should be no excuses. The balls (or should we say the lack thereof) are in your court.  Don't rob other boxers of their right entitlement because of your own apprehension of getting into the ring with Soliman. What sort of a champion are you?  A champion that fights the incompetent and inexperienced (as has been your history), or one that takes on a real man in the opposite corner (which has not been your history)?
We understand Jermain is an easy target and can only pray that if you continue to duck Soliman that we meet another challenger for the vacant title.
Let us help you keep your word to your mother – fight Sam Soliman and its guaranteed retirement. Might be a bit earlier than you thought (the retirement) but we'd like to think that we helped in some way.