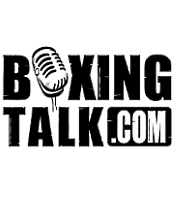 Press release:
Just in time for the holidays, tickets for the Jan. 21 "SLUG FEST 2005", one of the hottest sporting events in town, are now on sale from Octavius James/ONE IN A MILLION INC., the Midwest's premiere boxing team.The team's November event, also held in the Celebrity Ballroom of the Radisson Hotel at Star Plaza, sold out quickly, with many fans being turned away after the crowd exceeded the venue's capacity, James said.
"There's no doubt we're drawing the attention and respect of sports fans throughout the Midwest," James said.  "Tickets to "SLUG FEST 2005" have begun to move just as fast, so it's a good idea for fans who were turned away to get them early or purchase them as a great holiday gift for boxing fans."
ONE IN A MILLION'S events have packed the Ballroom at the hotel, because the reputation of our team has for putting on the best competitive bouts around, said Team member Jack "Kid" Callahan. Walk-up tickets for "SLUG FEST 2005" may be hard to get, said Callahan.
IN.B.A. Lightweight Champion Johnny Novak, of Hammond, makes his return to the ring for the first defense of his title at Slug Fest, as will undefeated Chicago Middleweight Michael Walker, fresh from his first nationally televised victory over hot prospect David Estrada.
Known for his knockout power, Gary's own Welterweight Angel Hernandez makes his return to boxing on the "Slug Fest 2005" card, Hammond's Light Welterweight Ruben "The Modern Day Warrior" Galvan steps into the ring again, Slug Fest will also feature the exciting Trinidad Garcia, a Chicago Welterweight.
For Tickets or more information on "SLUG FEST 2005", call 866-438-7372, Star Plaza Box Office 219-769-6600 or Any Ticket Master location 312-559-1212