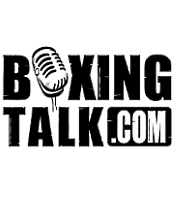 By Raj Sharma
Artyom 
Simonyan 
W8 Gilbert Sanchez Leon...
In Montebello, California, Artyom Simonyan, a former IBF title challenger at 122 pounds, overcame a slow start to outlast tough Gilberto Sanchez-Leon in an eight-round junior lightweight bout. This was the first win for Simonyan in almost a year and a half, as he was coming  off of back-to-back stoppage losses to Israel Vazquez in his title shot and then to Agapito Sanchez.  Simonyan plans to campaign at junior lightweight and featherweight in the future. Other results on the All Star Promotions show: Alfonso Rocha W6 Jorge Garcia (split decision, super middleweight); Carlos Martin W4 Darrin Freeman, heavyweight); Jose Jimenez W4 Missael Nunez  (super bantamweight
);  Gustavo Torres TKO1 Francisco Zepeda (junior
welterweight); Cleotis Pendarvis W4 Juan J. Perez (welterweighs).