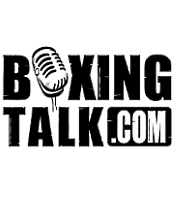 "We're protesting this and I want to get a tape of the fight and I hope that you put it on Boxingtalk and let the fans see what happened and they can judge for themselves."
MY: I know you have to be disappointed with the decision, but there was immediate talk afterward about a possible rematch between you and Robert Frazier, is that really a possibility? What's to gain by taking that fight again? "
Micah to be quite honest, no! I busted his ass, I beat his ass to a pulp and even if I were to accept a rematch and face him again, I seriously doubt that Frazier would want that fight again."
MY: I realize that you feel you won convincingly and certainly dominated the final round, but in truth, if you lost that last round, you lost the fight on the judges scorecards.
TS: I don't see how that is possible. I don't see how, how I could have lost that fight. I don't know what fight these people were watching. I spanked that dude from the beginning of the fight and all the way to the end of the fight. I controlled and dictated the pace and there is just no way that I could have possibly lost that fight. There are enough problems in boxing and the sport doesn't need stuff like this to happen.
MY: Personally, I thought Frazier won three rounds, but there were some close rounds.
TS: At the very best, I can see him winning one, maybe two rounds. That's if you had to give him anything, but I think he could have been given rounds six and seven and at the very most round eight, but no more than that. 
MY: You're preaching to the choir Tarvis, but it wound up a draw and it would have been far more painful if it were a loss. Where do you go from here?
TS: Well, I am extremely disappointed about this. It's troublesome to think that you put all that time and effort into a camp to give your best on that one night and it can all be taken away from you just like that. I mean with no repercussions or nothing, these people can do this to a fighter. I don't know if they were even watching the fight because this was not even close. Maybe they gave him the benefit because he was a local town kid. I really don't know?
MY: Despite the outcome, are you pleased with you performance?
TS: I think that was one of the best performances of my professional career and I realize there is still a lot of room for improvement, but I really think I am getting better with each and every fight. I feel I am making steady progress and I am happy with the result so far.
MY: There were a couple times in the fight that you faked the rubber legs after being hit and a couple of other things that brought boos from the crowd as they felt you were showboating. Do you think that could have possibly affected the scoring?
TS: I don't see why it would, but something was wrong. All I wanted to do was entertain the crowd and try to get them involved. Granted, some people like that stuff and some don't, but it's my job as a professional fighter to entertain the fans and win fights. That's all I wanted to do was entertain my crowd. Regardless, I was winning that fight unanimously and I had the dude hurt every time I touched him.
MY: Did his shots ever hurt you at any point?
TS: Not once! Not one time and that was why I was able to stalk him down and beat the crap out of him. I mean he fought Winky Wright, David Reid, Felix Sturm and not one of them was able to give him the beating that I gave him. I did what I had to do and it's sad that we have to worry about these damn judges giving hometown decisions.
MY:  Are you going to file a protest?
TS: Yes, we are protesting this and I want to see if I can get a tape of the fight and I hope that you guys will put it on Boxingtalk and let the fans see what happened and they can judge for themselves.
MY: I would like to see the fight again myself.
TS: From the time I left the ring that night, up until the time I left the hotel this morning, I ran into so many different people that came up to me and told me that I won that fight. Everyone was saying, "Sorry Mr. Simms, but you go robbed".
MY: I agree, but that is often the nature of the beast in boxing.
TS: Even Frazier openly said to me " Man you got me, great fight".
MY: Was that before or after the decision was announced?
TS: That was before the decision was announced; it was when he came over to congratulate me. He talked about having so much more experience and how he fought the better fighters, but I made him look he was the amateur.
MY: Did you talk to him again after it was announced?
TS: Yes and I have a lot of respect for Frazier. I think he is a standup guy and it wasn't his fault at all as he is out there trying to earn a living just like I am. It was a damn good fight and it's just unfortunate that I didn't get the victory. If I had a damn promoter like Lou Dibella that would fight for me then it would have been different. It clearly shows that I won that fight and this robbery was worse than the one with Lou Dibella's guy, but Lou fought tooth and nail for his fighter and got the decision reversed. I don't have a Lou Dibella and it hurt me. The dude couldn't even get by my jab and I was killing him with everything I threw.
MY:  For what it's worth, I haven't seen you look better and I felt you won the fight.
TS:  Thanks a lot, it does mean something and even Frazier knew I won the fight. What really helped me feel better was that I won over some fans in his hometown and they can't wait for me to come back.
MY: So, by that you would come back to Turning Stone again and fight?
TS: I will never fight there again! This is no laughing matter, this is my livelihood and these people don't have the respect for that. They don't see the blood, sweat and tears that I put into this and they just sit there with their friggen pen and pad and do what they did. I am a loss for words with this and their isn't a higher authority that we can go to and complain about this. Boxing doesn't need this. I told everyone that I would do what I did come April 9th and I truly believe I did, but they did this to me.
MY: Well, I realize you are upset, but you guys both put on a good show and lets work on getting a tape of this and I think the fans of Boxingtalk will likely agree that you deserved the fight. I look forward to your next fight and wish you all the best in the future.
TS: Thanks a lot man and call me anytime.
Send questions and comments to: spiderrico28@aol.com