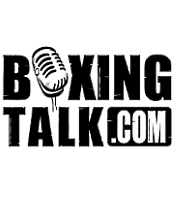 PRESS RELEASE:
All championship fighters and the two combatants of the TV main event successfully made weight today at VW-Zentrum Leverkusen for their contests on the Universum event on Saturday at Wilhelm-Dopatka-Halle of Leverkusen, Germany.
WBA bantamweight world champion Wladimir Sidorenko, 17-0 (6), from the Ukraine weighed 53,4 kg for his first title defense against Venezuelan Jose De Jesus Lopez, 21-5 (16), who weighed 200 Gramm less.
Live on ZDF television German super middleweight prospect Jürgen Brähmer, 25-0 (21), will do his second comeback fight after a 3-year interruption weighing 76,2 kg against Henry Porras, 30-5-1 (22), from Puerto Rico who weighed exactly the same.
Clashing for two international championship belts at jr. welterweight (WBA intercontinental and WBO Asian Pacific) Andreas Kotelnik (63,5 kg), 23-2 (11), will outweigh his stable mate Mohamad Abdulaev (63 kg), 15-2 (12), by 500 Gramm.