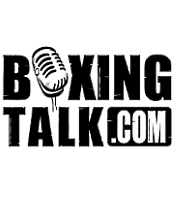 Jeremy Williams-Samuel Peter added to bill
Press Release:
Six fighters with a combined 185 professional boxing victories and 148 knockouts will fight for three title belts on Showtime Championship Boxing Saturday, Dec. 4, at 9 p.m. ET/PT* from Mandalay Bay Resort & Casino in Las Vegas.  In the main event, former World Boxing Association (WBA) Junior Lightweight Champion Joel Casamayor will attempt to win his second world title when he steps up in weight to challenge two-time World Boxing Council (WBC) Lightweight Champion Jose Luis Castillo. 
In the evening's second televised bout, International Boxing Federation (IBF) Super Middleweight Champion Jeff Lacy (17-0, 14 KOs) will make his initial title defense against IBF No. 14 contender Omar Sheika (26-6, 17 KOs).  Opening the SHOWTIME tripleheader will be heavyweight contender Jeremy Williams (41-4-1, 36 KOs) taking on undefeated heavyweight contender Samuel Peter (20-0, 17 KOs).  Top Rank, Inc. in association with Gary Shaw Productions, LLC and Cedric Kushner Promotions, LTD with Team Freedom and Duva Boxing will present the event. 
Castillo (50-6-1, 45 KOs), of Sonora, Mexico, captured the WBC lightweight crown for the second time by tallying a 12-round unanimous decision over Juan Lazcano on June 5, 2004, in Las Vegas.  The judges scored the contest 117-111, 116-112 and 115-113.  Castillo initially won the WBC 135-pound world championship with a 12-round majority decision over Steve Johnston on June 17, 2000.  Following three successful defenses, Castillo lost the title and a subsequent rematch to Floyd Mayweather in April and December of 2002. 
After turning pro at age 16 in May 1990, Castillo knocked out his initial 14 opponents and won three pro titles before earning the WBC world crown.  The 15-year veteran won the Mexican state featherweight (Oct. 2, 1992), Pacific 130-pound (Aug. 15, 1996) and Mexican featherweight (July 4, 1997) championships during the early part of his career. 
Born in Guantanamo, Cuba, Casamayor (31-2, 19 KOs) was perhaps the most prolific amateur boxer in history (380-30). He won a gold medal as a bantamweight at the 1992 Olympic Games and was a prohibitive favorite to repeat in 1996. Prior to the opening ceremonies, however, he walked away from the Cuban compound in Guadalajara, Mexico, and left a five-year-old daughter, a girlfriend and his parents in Guantanamo.
"I never got to say goodbye to anyone," Casamayor said. "But I wanted to be free. I have experienced a lot of success in boxing, but the greatest feeling in my life was coming to America." 
One reason Casamayor defected was that he felt slighted by Fidel Castro, who presented him with a bicycle as his reward for bringing home the gold. The boxer sold the bicycle for a pig to feed his family.
Still, Casamayor agonized over what would be the most difficult decision of his life - to leave or stay.
"When I had doubts (in Guadalajara), I thought of the pressure they put on me to make 119 pounds," the sensational southpaw said. "It was very difficult to make that weight, but they threatened me. 'If you do not make weight, we will send you back to Cuba.' That stayed in my head. That made me strong.
"People knew I was supposed to win a gold medal in '96. But, I made a decision. You cannot eat off of gold medals. I missed my daughter so much. I did not want to leave her, but I had to."
So, one day, Casamayor told his chaperone that he was going to walk down the street to buy a bottle of water and would be right back. "He is still waiting for me, I think," Casamayor cracked.
The cool and classy southpaw boxer-puncher has had few missteps since turning pro and remains at the peak of his game. Both his losses came on disputed 12-round split decisions in world title fights.
"I know I won those two fights," said Casamayor, who will make his second start since getting narrowly outpointed by Diego Corrales in a rematch for the WBO 130-pound title March 6, 2004, on SHOWTIME.
Casamayor, who fights out of Luis DeCubas' Miami-based Team Freedom boxing stable, won the first meeting when the brawl was stopped at the end of the sixth round with Corrales bleeding badly from the mouth. He spotted Corrales a big early lead in their return encounter, but rallied strongly to floor Corrales in the 10th.  It was too little, too late, however, as he fell short by the scores 114-113 and 112-115 twice.
During their first bout on Oct. 3, 2003, Casamayor twice knocked Corrales down and hit the canvas once in a drama-filled slugfest that drew cheers when the boxers went at it and "boos" when it was stopped. Despite losing a point for a foul, Casamayor was ahead on each of the judges' scorecards at the finish.
Casamayor won the WBA interim 130-pound crown with an easy decision over Antonio Hernandez on June 19, 1999.  In his 21st start, he became the first U.S.-based Cuban defector to capture a world title when he won the WBA belt with a devastating fifth-round TKO over Jongkwon Baek on May 21, 2000. He made four successful defenses before the controversial points loss to Freitas Jan. 12, 2002, on SHOWTIME.
In his last outing on July 3, 2004, the former world champion registered a 10-round unanimous decision over former North American Boxing Organization (NABO) featherweight titleholder Daniel Seda on SHOWTIME.
Lacy, of Tampa, Fla. captured his first pro title by scoring an eighth-round technical knockout over IBF No. 1 contender Syd Vanderpool to win the vacant IBF super middleweight belt Oct. 2, 2004, on SHOWTIME in Las Vegas.
Lacy shook off a sluggish start to stop Vanderpool at 1:37 of the eighth round and become the first 2000 U.S. Olympian to win a pro title.  The aggressor from the outset, Lacy took the wind out of his opponent's sails by landing a punishing uppercut to the jaw in the fourth round.  At the time of the stoppage, Lacy, in his 10th SHOWTIME appearance, was leading 67-66 (twice) and 68-65 on the scorecards.
In his previous outing on June 5, 2004, Lacy retained his WBC Continental Americas/North American Boxing Association (NABA) and United States Boxing Association (USBA) super middleweight crowns when his IBF elimination bout on SHOWTIME against fellow unbeaten IBF/WBA International titleholder Vitali Tsypko ended in a no-decision after the second round.
Sheika, of Patterson, N.J. accomplished something Roy Jones Jr. could not: he beat Glen Johnson on June 2, 2000, in Philadelphia.  Sheika fought at a more controlled pace, selectively distributing his bombs with prudence over the long haul.  Finally getting inside Johnson's jab in the fourth round, Sheika began to hammer away with right uppercuts on the inside.  As Johnson stepped in to follow up, Sheika suddenly flashed his powerful right to the chin and floored Johnson.  After 10 rounds, Sheika took the decision by the scores 96-93 (twice) and 95-95.
Sheika is on a three0fight win streak, including a 10-round decision over James Butler on Aug. 10, 2004, in Newark, N.J.
Williams (41-4-1, 36 KOs), of Fort Dodge, Iowa, scored an impressive eighth-round TKO over Attila "The Hun'' Levin Thursday on SHOWTIME April 15, 2004.  Williams used his experience and ring savvy to dictate the pace and dominate Levin, who was cut around both eyes and unable to see clearly when the ring physician stopped the fight at 2:48 of the eighth round. Williams, who was cut around the left eye, was ahead by the scores 69-63 and 68-64 twice after seven completed rounds.
The veteran fighter captured the WBC Continental Americas heavyweight crown with a 12th-round TKO over Garing Lane on Dec. 7, 1993. On March 19, 1996, Williams recorded the fastest knockout in California history when he floored Arthur "Stormy" Weathers at 0:10 of the first round.  Prior to turning pro at age 20 on Oct. 14, 1992, Williams won countless amateur titles, defeated all but four of his 172 opponents and made it to the finals of the 1992 Olympic trials as a light heavyweight.
Peter, of Akwaibom, Nigeria, made his SHOWTIME debut as the main event on "ShoBox: The New Generation," Aug. 5, 2004, from Hollywood, Fla.  In front of a sold-out crowd, Peter put on a boxing clinic and bloodied Jovo Pudar's nose en route to registering a 10-round unanimous decision. 
The young Nigerian made his pro debut at age 20 on Feb. 6, 2001, in Almaty, Kazakhstan, and scored a first-round knockout over Gueorgui Christov. During his initial year punching for pay, Peter went 7-0 with seven knockouts, including six KOs within the opening stanza.