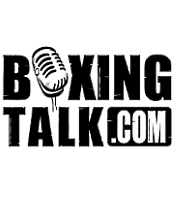 Undisputed Welterweight Champion Cory "The Next Generation" Spinks will defend his titles against former world champion and World Boxing Council (WBC) No. 1 contender Miguel Angel Gonzalez on SHOWTIME CHAMPIONSHIP BOXING from Mandalay Bay Resort & Casino in Las Vegas on Saturday, Sept. 4, at 10 p.m. ET/PT (delayed on the West Coats). In the co-featured bout, World Boxing Organization (WBO) Heavyweight Champion "Relentless" Lamon Brewster will take on Australian Heavyweight Champion Kali "Checkmate" Meehan. Tickets for this exciting evening of boxing are priced at $500, $300, $200, $100 and $40 and are on sale now at the Mandalay Bay Box Office and all TicketMaster outlets. To order tickets by phone, call (702) 632-7580.
LAMON BREWSTER (30-2, 27 KOs)
"Plain and simple, I am looking for a victory. It does not matter if it is a decision or a knockout. There is no way I could predict if it will be a long or short night. I am looking for all my hard work, perspiration and faith to pay off."
KALI MEEHAN (29-1, 23 KOs)
"This is an opportunity of a lifetime and I plan to make the best of it. Lamon and I are friends outside the ring, but this is business and when the bell rings Saturday night, it is going to be a fight."
CORY SPINKS (32-2, 11 KOs)
"There is absolutely no way I am taking anything for granted. Miguel Angel Gonzalez was a great champion. People do not regard you as the best until you beat the best, and I definitely think Gonzalez is the best guy out there now. I am looking forward to the fight and giving the fans a polished performance."
MIGUEL ANGEL GONZALEZ (50-3-1, 40 KOs)
"I feel good and am more than ready. I have looked forward to this fight more than any I had when I was lightweight champion. I feel in my heart, body and mind that I am going to knock out Spinks and become Mexico's first undisputed champion."