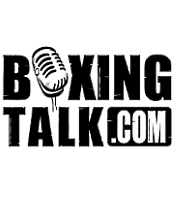 Joel Julio will face his toughest test when he puts his perfect record on the line against World Boxing Council (WBC) Continental Americas Champion Robert "The Doctor" Kamya.  The 10-round junior middleweight battle will headline the "ShoBox: The New Generation" telecast on Friday, Jan. 6, 2006.  In what promises to be an action-packed co-feature, Raul "The Cobra" Martinez will risk his undefeated record against streaking Andres "Andy Boy" Ledesma in an eight-round bantamweight battle.  The doubleheader will start at 11 p.m. ET/PT (delayed on the west coast).
JOEL JULIO (25-0, 22 KOs)
"I train hard.  I am ready for any opponent in any category.  I know I will be champion at 147 pounds and I will be the champion for a long time.  I can accommodate myself to any boxer and the knockouts just happen for me because I am very aggressive."
ROBERT "THE DOCTOR" KAMYA (15-5, FIVE KOs)
"I am ready for whatever he has.  He thinks he can knock out everyone, but he is not going to knock me out." 
RAUL "THE COBRA" MARTINEZ (12-0, NINE KOs)
"I was pushed to do better because my opponents were pretty good.  I have been pushed to another level.
"I do not know too much about my opponent.  I am going to go in there, do my job, do the fundamentals, try not to get hit, work the jab, and if I feel him wear down, I will work his body."
ANDRES "ANDY BOY" LEDESMA (13-1-1, EIGHT KOs)
"I plan on doing my job like always.  I have no say in how this fight will go.  I will feel him out in the first round and I will do what it takes to beat him.
"I am always better prepared than my opponent.  I have had better opportunities, better opponents.  All boxers are the same to me.  You have to respect them when you go in the ring and be prepared.