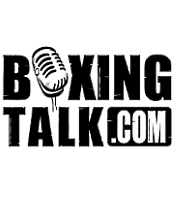 On the evening of September 5, this reporter called Shelly Finkel, the manager of Mike Tyson, to discuss allegations of improprieties made against Finkel by Ted Watley. During this call, Finkel turned the conversation into a conference call, dialing in four key figures in the Tyson-Danny Williams bout (Johnathan Blue, Chester English, Gary Shaw, and Chris Webb) in an attempt to discredit the charges that had been leveled by Watley. Finkel took the lead in every conversation and wound up asking most of the questions to these four people. However, the four of them supported Finkel's version of the facts. Once the conference call was over, Finkel remained on the line and answered some questions regarding Watley's allegations, even reading from section four of his agreement (which we have since obtained) with Watley. Initially, Finkel declined to produce the first page of the two-page contract, only wanting to send the second page, which specifically states that he and Watley are not partners. I told Finkel, "giving me half of the agreement was only giving me half of the story." 
He then asked me, "don't you believe I'm reading to you from the agreement?" My reply was, "Shelly I believe in God. If you want me to know, you can send it to me." That night, I received approximately 15 phone calls from Finkel after I first read my interview with Watley to him (Thomas Hauser, who recently penned
two captivating articles
on Secondsout.com about the
packaging fee
Finkel was paid by Showtime, tells me I am not alone because he too received more than a dozen calls from Finkel the night before he ran his story). Despite the 15 or so calls, Finkel somehow failed to mention that Watley was entitled to 50% of what he made from Tyson for Tyson's next three fights beginning with the Williams bout, or the duration of Finkel's current agreement with Tyson.
And mind you the first page of the agreement, the page Finkel didn't want to send at first, does in fact state that Watley is entitled to 50% of what Finkel makes for the term of "The Tyson Agreement".
The following day, Ted Watley, who intially told us he and Finkel were partners, accurately told us he was contractually obligated to 50% of whatever Finkel earned through Tyson's efforts. Shortly thereafter, we received the entire two page agreement from Finkel.
There are still questions that need answers though, such as why the hell did Finkel give Watley a contract for 50% of what he made on Tyson? What did Watley bring to the table that warranted half of Finkel's earning on Tyson? Finkel's response is that he "made a mistake" by bringing Watley in for 50%. Yesterday Finkel declined to answer and explain what "certain valuable services" Watley provided that would merit him receiving 50%?
Before our first story with Watley went public and before we learned Watley was entitled to 50%, Boxingtalk asked Finkel for the reason he brought Watley in. In part Finkel said, "I thought as an older gentleman who might be able to relate to Mike on certain levels, I thought he would be like a father figure/big brother to Mike and I thought it was valuable. It's obviously turned out, this is the way it works in the music business and others, you bring someone in and they try to turn against you."
Our next question was, so other than serving as a father figure, there's no other reason you brought him in? "No. And he had been borrowing money from me to live," said Finkel.
Our exclusive interviews with Tyson revealed that Finkel's father figure remarks only served to anger, embarrass and disappoint the youngest heavyweight champion ever. Tyson himself seemed confused by the explanation, even asking Finkel several times why exactly Watley was brought in to his management team. Part of Boxingtalk's exclusive conference call with Tyson and Finkel went as follows:
--------
Greg Leon: "The contract said that Ted Watley is not legally his partner, but he's entitled to 50% of what Shelly makes."
Mike Tyson: "Is that true Shelly?"Shelly Finkel: "Yeah, but that's from me."Mike Tyson: "Why do I need this guy, do I need him as a father-figure? What do I need him for?"Shelly Finkel: "You don't need him at all, and that's why I'm shocked at what he's done."Mike Tyson: "The reporter explained to me, reporter tell him what you explained to me the father-figure."
Greg Leon: "Shelly, when I asked you what the reasoning behind bringing Ted Watley in was, you said to be a father-figure to Mike.
Shelly Finkel: "What did I say originally before I got to know him?"
Greg Leon: "Pardon me?"
Mike Tyson: (cutting in) "But Shelly you told this gentleman that you brought him in as a father-figure to me?"Shelly Finkel: "As part of when he went to help you with Desiree."
And then a bit later...
Mike Tyson: "Okay, well why are you giving him 50% of your money then?"Shelly Finkel: "Because at the time he lied to me which Jackie explained to me recently. He conned me about you Mike."
------
Finkel's refusal to define Watley's "certain valuable services" and why he was brought in, and his insisting that it will all be explained in court should sit better with Tyson than Finkel saying something else that might infuriate him. Perhaps explaining things to Mike is one of those certain levels that Watley "might be able to relate to Mike on."
Watley's explanation to Boxingtalk.com is that Finkel brought him in because Finkel was losing Mike Tyson and needed him to keep the doors of communication open. "As far as him bringing me in as a father-figure, that's bullshit. Shelly Finkel's ass was scared to death that he was losing Mike Tyson and that's why he came and knocked on my door. He was losing Tyson, he had no communication and I opened up that door to him, so that's why he came and got me," were Watley's exact words to Boxingtalk.com on September 6, and in my opinion, they don't sound all that unbelievable to me, especially when coupled with Finkel's refusal to explain his reasoning. "What other certain valuable services could I have provided to him?," asked Watley rhetorically yesterday afternoon.
To further complicate matters, Finkel and Watley are in complete disagreement regarding some very basic numbers. Yesterday, Ted Watley again told Boxingtalk that $72,000 is all he made from Tyson's bout against Williams. This would mean that all Finkel took home was $72,000 since the two of them were 50-50. "Unless I don't know what 22 plus 50 is, that's all I made," scoffed Watley in rebuttal to Finkel's remarks to the contrary that Watley, "made more than that, a lot more than that."
Watley insists that Finkel has been ripping Tyson off from day one, and says he was shocked to hear Tyson tell Boxingtalk, "y'all are getting 50% of my shit here and he's getting 50% of your shit, but I'm the jackass here."
Tyson remarks were made with Finkel, Tyson and myself all on a telephone conference call and Finkel never denied Tyson's remarks that he made 50% of Tyson's take, never interrupted Tyson to clarify Tyson's statement, and since then hasn't called us to explain Tyson's statement. However, it should be pointed out that earlier in the same day,
Finkel told Boxingtalk.com his percentage of Tyson's purses is under 10%
.
Watley, who could have given Tyson the information himself, seemed disappointed that Finkel never told Tyson the real reason he was brought in for half of Finkel's take.
Watley also read our most recent interview with Finkel, where Finkel conferenced in former heavyweight champion Larry Holmes who told me that Watley was a con artist and a butthole. Watley told Boxingtalk that Holmes had better be able to tell the world "who I conned and when I conned them. If he can't provide you with that information, he (Holmes) will be sued for making those remarks," said Watley.
Boxingtalk also held another conference call over the weekend, this one with Watley and former two time junior welterweight champ, current welterweight contender, Zab "Super" Judah. As Holmes had for Watley, Judah, a very close friend to Tyson and former client of Shelly Finkel, had some choice words for the New York based manager. Boxingtalk later asked Judah if Finkel deducted his managerial fee from his purses, to which Zab replied, "sometimes he did, but sometimes he didn't. He would tell me he wasn't taking nothing because it's all about love and how much he cares for me and my family." Finkel assured Boxingtalk.com the incident detailed in Thomas Hauser's stories is the ONLY time he's received a packaging fee from Showtime. He further stated that he didn't take anything from some of Zab's purses because Zab wasn't making any money.
CLICK HERE TO READ PART 1 OF THE EXCLUSIVE MIKE TYSON INTERVIEW

CLICK HERE TO READ PART 2 OF THE EXCLUSIVE MIKE TYSON INTERVIEW

CLICK HERE TO READ PART 3 OF THE EXCLUSIVE MIKE TYSON INTERVIEW
Send questions and comments to: gleon@boxingtalk.net