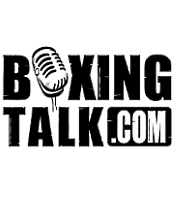 Omar Sheika recapped his recent fights and took a look into his crystal ball, exclusively with Boxingtalk.  Sheika and Scotty Pemberton thrilled the crowd in Mohegan Sun's seats and those watching on ESPN2 in a 2004 Fight of the Year candidate. Despite being stopped in the NABF title challenge, Sheika was chosen to fight Jeff Lacy for the IBF super Middleweight belt soon thereafter.
Sheika lost a lead and the final decision to Lacy, but he wants revenge on both, Pemberton and Lacy. "I dehydrated myself" against Pemberton and "thought I won the first fight and was winning the 2nd", Sheika says as he awaits the 3rd bout with Scotty.   "Let Lacy give me a chance, he knows deep down he didn't win that fight" Sheika confessed.  He felt he was the better boxer against Lacy, "I honestly believe I won 7 rounds.  He was throwing more powerful shots, looking for one punch. Lots of people liked me against Lacy."
With a contract on the table for another thriller withScotty, "it'll be for the #1 spot in the WBC."  Sheika's crystal ball sees him beating Pemberton then capturing the WBC belt as the mandatory contender.  "It'll be great to unify against Lacy", Sheika smiles.
"God willing, I become champ" but in the meantime Sheika is happy to be electrifying the crowd, "I am happy we're putting good fights on.  I want the people to leave saying 'Wow, that was awesome.'"   That next awesome night will be against his out-of-the-ring pal, Pemberton, but "once that bell rings we'll see who wants it more."