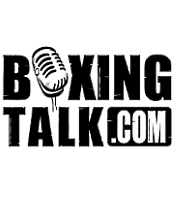 Former European, British and Commonwealth Light Heavyweight Champion Clinton Woods gets one more opportunity to win a major world title as he meets undefeated American Rico Hoye for the vacant IBF belt this Friday night in the Woods' hard nosed hometown of Sheffield, England. Fight Academy Promotions puts on the occasion with cruiserweight sensation David Haye meeting Australia's Glen Kelly also on the bill. Boxingtalk.com spoke with the heavy handed British campaigner as he prepared to meet Hoye for the first time in the final press conference held for this big event. You won't want to miss this closer look at Woods and his illustrious career as well as what he had to say about opportunities he may have down the road against such opponents as Antonio Tarver, Glen Johnson, Zsolt Erdei and Paul Briggs. 
Clinton Woods, 36-3-1 (22), won every title in Europe worth having before getting his shot at Roy Jones and all the major world titles in August of 2002. The lanky Yorkshireman made the best of his opportunity early on in the fight, pinning the fleet footed champion on the ropes and have some success before Jones opened up with his blindingly fast hands. Woods walked through combination after combination only to have his return fire find mostly air as Jones danced away from danger. By the sixth round the challenger was picking up damage at an alarming rate and his corner mercifully stopped the increasingly one sided affair. 
One year later Woods again had the chance to contest for one of the belts that really matter, this time the vacant IBF crown in his hometown of Sheffield against hard luck journeyman Glen Johnson. The two went at it tooth and nail for twelve rounds with Johnson making advances behind his wall of fire style of aggression. Woods was able to heavily shell the shorter man in the later rounds, wearing down Johnson and finishing strong enough to score a draw in the judges' eyes. After a wave of controversy concerning the decision, the two went at it again just three months later. This time Johnson was determined not to leave it up to the judges. Despite turning up the heat from his first performance, the American based Jamaican proved unable to stop the iron chinned Woods but he did secure a clear cut victory and took home the IBF belt. 
Through the efforts of his manager Dennis Hobson, and on the strength of an IBF #2 spot eliminator victory against Aussie hardman Jason DeLisle, Woods yet again finds himself on the doorstep of great achievement. He and fast rising Detroit native Rico Hoye contend for the ever vacant IBF crown in just two days time and Woods couldn't be happier. "I'm excited and I just can't wait for it to happen now because I feel as if I've underachieved in my last two title fights, " he exclaimed. "It feels as though I've put everything right this time and my training has gone perfect. I feel stronger again, like I did four years ago when I won the European title. You can talk like this as much as you want but it's on the night when it all counts, but it's not just me saying I feel better, everybody is saying I look like a different fighter." 
Woods will need to be on top of his game if he is to finally secure the prize that has eluded him three times previously. Opponent Rico Hoye, 18-0 (14), has picked up regional US titles enroute to his victories over Richard Hall, Prince Badi Adjamu, Donnell Wiggins and a highly controversial win over Montel Griffin last September. "I've watched tapes of Hoye and his two best fights were when he fought Montel Griffin and Prince Badi Adjamu," stated Woods "He didn't look as devastating against those two as he did against the guys he's been knocking out. It shows that when he's in with a better class of fighter he isn't knocking those guys out. Then again, he looks like a very big guy for the weight who has a very big right hand and is fast. It's going to be a tough fight" 
His bouts against Jones and Johnson taught Woods valuable lessons he won't soon forget and the thirty two year old is eager to do the educating this time. "I definitely feels that I'm the more experienced fighter but Hoye has been in with an excellent boxer in Montel Griffin," he said. "That fight with Griffin will be no way like the fight he's going to have with me. That one was slow placed and I'm going to try and drag him into someplace where he hasn't been before, into a tough war and maybe see what's he got when the rounds are very fast the whole way through. I know the first few rounds might be a bit torrid for me as I've heard he's been saying he's going to come out throwing big shots. Obviously I'm not one to lose the early rounds, so I'm going to try and go with him. In training I've been sparring with some good, big cruiserweights, among them Johnny Nelson, the current WBO and former European champion. I feel as though I've had great preparation for this fight. I just hope that on the night I can prove to myself and my manager that I am a world class fighter and that I can beat guys like this." 
Clinton Woods is dead certain that this is his last dance under the big lights and is determined to outfight his opponent, finally delivering on the promise bestowed upon him by his dedicated following of loyal fans. "Honestly, I think from what Glen Johnson did after he beat me, I've got a lot of confidence in myself because I don't feel I boxed what I could have on those nights yet I still went the distance," he said. "I'm taking a lot of world title experience in the ring with me. I went into the Roy Jones fight trying to enjoy myself and I did enjoy myself. I've had my taste of it against Roy Jones and Glen Johnson but now I've got to grab this chance with both hands and do whatever it takes to win the fight. 
"If I do win this one, I'd love to fight Johnson again. Obviously my manager would be looking to get the big paydays for me, but if I get the title I'd like to hold on to it for a bit rather than just rush into things. The other champions in the division are Fabrice Tiozzo, Zsolt Erdei and I think Paul Briggs is fighting for one of the belts. I'd love the chance to unify titles against all of them. In Britain there's been talk about Joe Calzaghe coming up to light heavy and I think if we were to step into the ring together that would be a big, massive fight in this country. I'd like to see Calzaghe have an eliminator first though, to see him fight one of these light heavyweights and make his mark." 
"I'd love to compete in America again and there's quite a few possibilities if I win this title. Unification fights or fights with Tarver, Johnson and even Roy Jones is talking about coming back again. But I've got to beat this guy first and I don't really want to look too far ahead. We've got the press conference tomorrow and it'll be the first time I meet Rico Hoye in person. The fight itself is being held on the grounds of an old steel factory that's been done up as a museum. It's in a big massive conference room space but I've never been there. Everybody in Sheffield is trying to get more tickets but it's definitely sold out. My fans will all be there supporting me but I've got to win this fight because I'm at an age now where there's going to be any more big shots for me. I've got to literally put everything I have into this.  
www.boxingtalk.com
would like to thank Clinton Woods, Dennis Hobson and Tom Moran for making this article possible
Send questions and comments to: thomaspointrd@aol.com