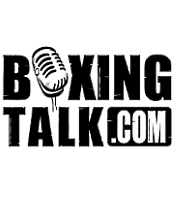 Eddie Sanchez vs. J.C. Candelo
Friday night at the Pechanga Casino Resort in Temecula California, the Main Event was supposed to feature the return of JC Candelo against unbeaten Haitian fighter, Joachim Alcine. Alcine failed his medical and was unable to compete. A replacement was needed quickly.
With seven hours notice, Eduardo Sanchez was called to substitute for Alcine. Sanchez, a six-foot, two-inch fighter had to lose seven pounds in seven hours to make the weight. Sanchez' only notable victory thus far in his career, was a TKO 6 win over hot prospect, Jose Celaya, who was 22-1 when they met last June.
Candelo is returning from a TKO 10 loss to Kassim Ouma last January. In that fight, Ouma beat Candelo to the punch every time. Candelo was floored twice in the fight and the referee stopped it after Ouma was pummeling Candelo unanswered in the tenth.
Eddie Sanchez was expected to be just an opponent for Candelo, someone to help him to rebuild his confidence and get some good looking rounds in. Candelo needed at least an impressive victory to maintain his image as a top fighter in his division.
Someone must have forgotten to tell Sanchez.
Candelo is five-feet, eleven-inches tall and is accustomed to being the taller fighter against most Jr. Middleweights. But Sanchez was even taller and longer reaching. Sanchez also entered the ring with the notion that he could win.
As soon as the fight started, Sanchez utilized his height and reach advantage immediately. He established himself using his jab, throwing combinations to the body and head, changing directions after punching and did enough to out work and outscore Candelo for most of the rounds.
Candelo, at times, showed that he could score but never followed up when he had the opportunity. After tasting Sanchez punches, Candelo boxed too cautiously and paid for it. Sanchez' fatigue was becoming a factor by the end of the sixth. He was dropping his guard, running and only punching when it would keep Candelo at bay.
The first round I gave to Candelo was the sixth, after Sanchez went down during an exchange by the ropes that was called a knockdown. Upon further review, it did not look like a clean knock down but the ref called it as such.
As the fight progressed, Candelo did not take advantage of his 'supposed' superior boxing skills, instead he looked more concerned about getting hit from Sanchez and fell into a defensive mode that effectively disabled his offense.
After being winded in the mid-rounds and changing his mouthpiece, Sanchez found some stamina and paced himself better, always finding ways to score with his long jab, followed by right hands. Just about every time they exchanged, Sanchez would land the right hand to the left side of Candelo's head. As tired as he was, Sanchez was always able to catch Candelo and win rounds. At times, Sanchez would change to southpaw stance and further confound Candelo.
I had Candelo winning the sixth, the ninth and tying in the tenth. Sanchez won the rest of the rounds from my view. I scored the fight 117-110 for Sanchez. The official Judges scored it 115-112, 117-110 and 118-109 all for Sanchez. 
---
Eddie Sanchez started boxing professionally in 1996. He put together a humble record of 3-1-2 Draws. In 1997 he was involved in a roadside incident and was stabbed in his abdominal region. As a result, he was out of boxing for almost four years. He returned in 2001, losing to Candy Robertson (10-3) by Split Decision. In September 2001, against Ruben Munoz (3-1-3), he broke his hand in the first round and went on to lose a Split Decision. That was the last time he lost a fight.
After beating JC Candelo, Sanchez is the owner of the GBU Americas Light Middleweight Title. The GBU Title may be just a marginal trophy but it's hopefully the first prize of many for the gutsy fighter from San Diego California.
As for JC Candelo, at times he's been exciting to watch. Other times he's been noticeably inconsistent. He posted a solid victory over Angel Hernandez in December of 2002. From there, he went on to fight for the IBF Jr. Middleweight Title and was outclassed by Ronald "Winky" Wright in March of 2003. In July of that year, he redeemed himself with a decisive TKO 8 win over "The Cuban Lover" Julio Garcia. He was overwhelmed by the constant attack of Kassim Ouma last January and has now been outworked and out hustled by an out of nowhere Eddie Sanchez.
Seems that Candelo was mentally unprepared to fight a taller fighter with a good jab. Sanchez was in the right place at the right time and thankfully so because Boxing can always use new blood. I think if Sanchez works on his conditioning, he could be a dangerous proposition for anyone in the division. He was lucky that Candelo did not capitalize on his mistakes and inexperience.
Maybe Candelo just had a bad night? It's possible. It couldn't come at a worse time for him though because he is sure to sink in the standings after this abominable performance against a man who had only seven hours to prepare for the fight.
Congratulations to Eddie Sanchez. He has a lot of heart and uses his physical attributes well. Excuse my enthusiasm but this kid is impressive for his limited experience. With the right people around him, dedication, discipline and hard work, the 28 year-old Sanchez could be a serious contender within a year's time. His stock definitely went up Friday night. Promoters looking for an exciting new face should sign Eddie Sanchez up right away.
Jr. Middle is a fairly tough division. There are some tough customers at 154, like Kassim Ouma, Daniel Santos, Travis Simms, Verno Phillips, Alex Garcia and hopefully, the eventual emergence of Tukumbo Olajide. I don't think Sanchez is ready to take the world by storm…but I didn't expect him to beat a "world class" fighter like Juan Carlos Candelo either. Suddenly Sanchez. I can't wait to see him fight again.
Send questions and comments to: dshark87@hotmail.com