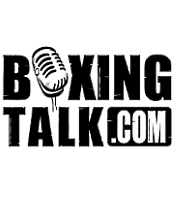 "Big Ego vs. Hard Work"
"Big Ego vs. Hard Work"
Roy Jones Jr. vs. Glenn Johnson
(49-3-0-38 KO's)     (41-9-2-27 KO's)
In a boxing ring that sported an advertisement for Roy's "music"
promotion company in its center,
Roy Jones Jr. Presents
Body Head Bangerz
IN STORES
October 26, 2004
Roy Jones Jr. lost every round against Glenn Johnson Saturday night in the jam-packed, Fed Ex Forum in Memphis, Tennessee.
Glenn Johnson worked hard, threw lots of punches and always brought the fight to Jones, who stood there posing and fought in spurts of about 20 seconds per round.
In the opening round, after a feel out process of about fifteen seconds, Johnson jumped all over Roy, trying to knock him out. Johnson threw a hurricane of punches, pressed Roy into the ropes and looked to employ a kamikaze fight plan. Jones did very little in retaliation. Johnson was landing clean shots that didn't have much on them and he was doing all the fighting. Jones had his guard up high, covering up and backing up more then anything else.
In the early rounds, I thought Jones must have had a plan to let Johnson wear himself out and then pounce on him in the later rounds and win by devastating knock out.
Jones needed this win and he needed it to be impressive. His mystique was on the line. But Jones showed no urgency at any time in this fight. Roy fought in spurts and gave a very poor account of himself. When Jones did throw punches, he usually landed them but he just didn't throw enough to win a single round on my card. Johnson simply outworked and outscored him all night.
From the second round on, Johnson made an adjustment and made better measure of his work rate. He still aggressively pursued Jones but smartly, he began to pace himself. He was missing a lot but landing plenty, enough to easily win all the rounds as he had Jones going backwards the whole fight.
Jones tried to look cute when he did throw (which was rare) and Johnson took his shots well. Whenever Jones did punch, he was the more accurate of the two but you can't expect to win when you let your opponent dictate the terms of the fight and outwork you in every round.
Johnson's punches had little on them but he threw and landed so many that the accumulation would eventually take its toll and it did. Johnson stayed on top of Roy and never allowed him to do what Jones does best, like jump in with sharp punches and then jump out. Johnson kept Roy close and rendered him ineffective. It was a great strategy.
Round after round I waited for Roy to crank up his offense and revive his image as an elite fighter. That never happened.
Johnson's corner men were most impressive. They said all the right things, kept his confidence high and gave him great instructions, which he followed well. Roy's trainer, Alton Merckison never seemed to spark Roy to step up his output.
Johnson always used his jab and in the ninth round, threw a jab then scored a not-so-hard right hand to Roy's temple followed by a pushing left uppercut that barely found its mark. Roy was knocked out cold.
Jones lay flat on his back on the canvas—motionless for at least two minutes. It was over. Glenn Johnson retained his IBF Light Heavyweight Title.  Without having to worry about a controversial decision at the hands of the Judges, Johnson raised his arms in victory.
Johnson has lost a few fights by bad decisions and had a couple of Draws that did not reflect the reality of those fights. He recently changed his nickname to "The Road Warrior" since he mostly fights as the underdog in his opponents' backyards. When he beat Daniel Judah in April of 2003, the Judges scored it a Draw. Even Judah admitted after the fight, "I thought I lost!"  He fought Clinton Woods in England and was robbed of his victory by the Judges who scored it a Draw. He went back to England and won a Unanimous Decision over Woods in a rematch last February. Johnson is no stranger to losing decisions to popular or name brand fighters.
Against the supposed best p4p fighter in the world, Johnson was extremely effective and successful. He didn't brag about it when all was said and done either. It's nice to see humility in fighters. Johnson was all action and little talk—the opposite of his knocked out opponent.
We all know what Jones would have said had he won this fight. He would have ranted about how he is the greatest and that he's back and then call out a bunch of fighters that he has no intent to fight. We've seen it all before.
Glen "The Gentleman" Johnson was the antithesis of Roy Jones Jr. during the post fight interview, saying in his Jamaican accent, "I'm not the best fighter in the world—but I want to fight the best fighters."
I had to stand up and clap.
* * *
Antonio Tarver was in the audience and he had to be surprised at how easily Johnson systematically and persistently broke Roy down. For Tarver, Glenn Johnson could be his next opponent. He should be. If successful, Tarver could add the IBF belt to his collection—if he beats Glenn Johnson. As game as Johnson is, don't be too quick to count him out.
Tarver knocked out Roy in 2. Johnson knocked him out in 9. I got to lean towards Tarver from the statistical standpoint. But Johnson has shown that he can study an opponent and execute a game plan that can effectively win fights. Tarver has a hell of a punch but he fights in spurts. Johnson has no noticeable power but he fights every minute of every round.  It promises to be a hell of a fight.
After this debacle for Jones, I doubt Tarver gets his mega-money rubber match after all. Tarver vs. Johnson would be a serious pay cut for Tarver. But it's the fight that matters most now at Light Heavy.
Many of Jones die-hard fans insisted that Jones would come back and beat Tarver and rule the division once again. Though I'm sure Tarver would have fought a rubber match with Jones, Roy instead opted to fight Johnson, who at 35 years old, is the same age as Roy and a safer proposition. Many considered Johnson a tailor made opponent for Jones. It appears the opposite was true.
Being knocked out twice in a row by 'arguably mediocre fighters' is cause for pause and a closer look at Roy's not so illustrious career. For all the people so fascinated by Roy's athletic attributes, it must be noted that Jones has fought considerably soft opponents for long stretches in his career. His most notable opponents are Bernard Hopkins (1993), James Toney (1994) and John Ruiz (2003). That's covering a pro career of 15 years.
Jones has been hailed as the best fighter on the planet and yet he's only fought three big name fights in his career…No, wait, Hopkins was a nobody when Jones beat him in 1993, scratch that…two (no wait, John Ruiz? Who am I kidding? He's a scrappy fighter but not a big name fighter so scratch that) One big name fight, James Toney (in 1994). This is underachievement in my eyes. How could an underachiever be the best p4p fighter in Boxing? He can't.
Every time I mention that I'm a Boxing fan, people give me that look, you know the one. They say, "It's all fixed! How can you watch that crap?" I defensively respond, "Yeah, but not all the time."
Glenn Johnson proved that although this fight looked like a fix on paper—it wasn't. A lot of people thought Glenn Johnson was only there to get paid and be a springboard back to the top for Roy Jones Jr.
Congratulations to Glenn Johnson. He fought the perfect fight against Roy. He pressured him all night and never gave Jones the distance and respect that so many other fighters have. Johnson showed that hard work can overcome even the biggest ego in Boxing.
Seven years ago, Johnson made only fifteen thousand dollars in a knock out loss to Bernard Hopkins. Saturday night, against Roy Jones Jr. he made a million dollars. He deserves it. He put the nail in the coffin that is Roy Jones' Boxing career.
Maybe Jones lost because he is not motivated enough anymore. Maybe it just wasn't his day or maybe its because he just isn't as great as he says he is. Maybe Glenn Johnson is just better than Roy Jones Jr. at this point in time. In terms of the fight game, maybe Father Time has been kinder to Glenn Johnson then to Roy Jones?
What does it mean to be the best in pro Boxing? It means being someone who fights all the best fighters in his class and wins even in the most adverse conditions. Jones left no doubt Saturday night that he is very far from being the best fighter now. He left doubts that he ever really was. Just because Roy looked great fighting not-so-good fighters in the past does not make him great. If he continues to fight, expect his opponents to show him no respect. Johnson left a hell of a blueprint for how to put a beat down on Roy Jones Jr.
After seeing Jones get KO'd in his second consecutive fight, I think he should retire. At 35, Roy has made tons of money with his sweet HBO contract and got to live out his fantasy for years—masquerading as the best in the boxing business. The business end of it maybe, but not the fighting end of it. Had he not been so arrogant, maybe his detractors wouldn't be so critical of him.
How Boxing history paints Roy Jones Jr. is yet to be seen. I say he had a lot of talent but fought too many soft touches and in the end, paid for it. He was over rated in my book. Jones was more a businessman then a fighter and was only interested in the money and the bragging rights.
The reality is that after so many years of fighting B-class opponents Jones was not battle hardened. He lacked the vital experience needed to deal with guys who were good fighters and truly wanted to beat him, guys like Antonio Tarver and Glenn Johnson.
Send questions and comments to: dshark87@hotmail.com