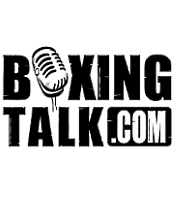 By Randy Wright
Professional boxing returns to the Mecca of  world-class thoroughbred racing when local rising star Shannon Miller takes  on popular heavyweight contender Vinny Maddalone (24-2, 17 KOs) at the  Saratoga Springs City Center on Friday, August 19, 2005. Televised live by ESPN2's "Friday Night Fights," the card will be held during  the heart of the famed city's horse racing season, one week prior to the  136th running of the Travers Stakes, one of the most prestigious races  in  the sport.  Miller, who trains at the Uncle Sam Boxing Club in Troy, NY, is no stranger  to the boxing ring.  Training since he was a child, he is undefeated as a  professional after a successful amateur career.  "If Maddalone thinks he can  come onto my home turf and beat me, he is gravely mistaken," said Miller  (11-0 with 6 KOs), who will be stepping up his opposition level for the first time in his career.  Miller is trained by his father, Bob Miller.  The elder Miller, a fixture in  Upstate New York boxing, founded the boxing club famous for such contenders  as Verno Phillips and Kevin Pompey.  "Shannon has been training really hard for this and I am confident this is  going to be an   exciting fight," said Lisa Elovich of Pugnacious  Promotions, who promoted the region's last show on May 13th at Saratoga Gaming and Raceway.   Pugnacious Promotions is co-promoting the event  with  Joe DeGuardia's Star Boxing, which has promoted professional fights for over  15 years, most recently the two Tarver-Johnson light heavyweight  Championship cards.
Maddalone, of Flushing, New York, is an exciting fighter in high demand as  one of the hottest ticket sellers in New York and surrounding areas.  He is  known for thrilling fights and his last appearance on ESPN (a war versus Brian Minto) was one of the most exciting heavyweight bouts of 2004.  "I am thrilled to be fighting in Saratoga," said Maddalone, who is promoted  by Star Boxing. "I love it there and I go up there every year during racing  season. It is the place to be."
Also on the card, Gary Wilcox (18-3-1, 6 KOs), the Saratoga-based  cruiserweight contender, will make his return to the ring to begin a new  campaign at heavyweight at the Saratoga Springs City Center on Friday,  August 19, 2005.