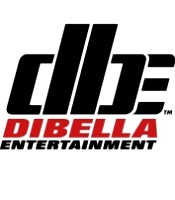 According to papers filed in federal court on Friday, junior lightweight contender O'Shaquie Foster may be close to settling his legal dispute with his promoter, DiBella Entertainment. John Wirt, DiBella's attorney asked the judge for a short extension of time on the lawsuit, advising as follows: "We are diligently working this weekend on a settlement which will get Mr. Foster a fight at Madison Square Garden on September 7 or 14, 2021 (the date is still being finalized with Triller and MSG) and need a few days to finalize the deal." About ten days ago, DiBella gained a legal victory over Foster when the boxer's motion for a preliminary injunction was denied. Foster was seeking court permission to talk to other promoters despite his contract with DiBella.
PREVIOUS STORY FROM JULY 17, 2021: Judge John G. Koeltl of the United States District Court in the Southern District of New York ruled in favor of DiBella Entertainment in its lawsuit against O'Shaquie Foster, a junior lightweight contender. Foster was seeking a preliminary injunction that would have allowed him to deal directly with other boxing promoters. The judge did not publish the reasons for his ruling, instead reading them into the record to a court reporter. No transcript is available at present. Although the lawsuit will continue on, this was a significant win for DiBella, who for the time being will continue to hold Foster's exclusive promotional rights.
PREVIOUS STORY FROM JULY 8, 2021: Oral argument with possible witness testimony will be held on July 15th in DiBella Entertainment's lawsuit against junior lightweight O'Shaquie Foster. Although DBE is the plaintiff in the lawsuit, Foster has filed for a preliminary injunction that, if successful, would immediately allow Foster to deal directly with other boxing promoters even though he has an exclusive promotional agreement with DBE. Foster maintains DBE breached that contract by failing to provide six fights for Foster from July 2019 through July 2021. Foster also alleges DBE breached the contract by failing to get Foster a world title opportunity before January 14, 2021. DBE denies it has breached the contract, and instead says it is Foster who has breached his obligations.
DBE's principal, Lou DiBella, confirmed his preference to continue working with Foster amicably instead of litigating this dispute. DiBella told Boxingtalk in an e-mail, "this litigation is one of the greatest disappointments of my career as a promoter. I remain proud of the work DBE did in getting O'Shaquie Foster rated #2 in the world [by the WBC]. DiBella Entertainment is ready, willing, and able to promote O'Shaquie and even offered him a WBC eliminator in the midst of this litigation for a career-high pay day—more than double what he received for his last bout in November on Ring City USA. I've made it clear to O'Shaquie's side that I would be happy to end this litigation and get him back in the ring immediately. For whatever reason, that doesn't seem to be his attorney's objective."
Foster's papers admit DBE offered a $60,000 fight on the Teofimo Lopez card planned for June 5th, although that show never happened because Lopez tested positive for the coronavirus.
The judge's decision will likely hinge on whether the coronavirus pandemic excused DBE from delivering a fight to Foster in 2020. Foster's request for a preliminary injunction includes an offer to "deposit 28.5% of his total purse from any bout not promoted or co-promoted by DBE into the registry of the Court to be [paid] to the prevailing party in the lawsuit." While the 28.5% deposit would seem to protect DBE's interest for the next fight, DBE points out a complication where Foster negotiates a multi-fight deal with another promoter but then the judge ultimately finds in favor of DBE. In such a case, the new deal would be very difficult to unwind to restore DBE's position.
The relationship between DBE and Foster started out well. After signing, DBE got Foster two fights in the second half of 2019. After the onset of the pandemic, however, Foster did not fight again until November 2020. The November fight saw Foster achieve a significant victory over Miguel Roman that was televised nationwide on the Ring City USA series.
Shortly after the November 2020 fight, Foster publicly praised Lou DiBella, for doing "an amazing job with my career... Lou gave me that chance. And he really believed in me." Boxingtalk will continue to follow this story.
After that, the relationship between DBE and Foster deteriorated, with the lawsuit being filed in February.
The court filings confirm what DiBella told Boxingtalk, that he is clearly uncomfortable being in litigation with Foster, praising him as "one of the most promising and talented boxers in DBE's stable" and writing that "up until February of this year, DBE had an excellent relationship with Foster—in fact, on March 18, 2020, Foster was the first DBE fighter to be offered a loan to provide him with assistance during the pandemic after all live sports worldwide came to a complete halt."
According to DBE's legal filings, "DBE was forced to file this action after Foster's attorney Rodney Drinnon repudiated Foster's exclusive promotional rights agreement… and threatened that DBE's defeat in a public lawsuit could result in 'the wholesale departure of its remaining stable of fighters.'"
Foster's counterclaim against DBE complains that, "DiBella is nothing more than a fight broker who only promotes his own reputation as an alleged boxing promoter. Though the distinction may seem trivial, it is important to Foster's counterclaims. Typically, a promoter has affiliations with media platforms like a television network, pay-per-view provider, or some other media outlet that provides the promoter with a 'date' to air the boxing event for a negotiated price. The promoter then arranges for a boxing event to take place on that date and on the media platform. Generally, the promoter matches boxers they have under contract with a suitable opponent and places them on the card. Conversely, a broker does not have the ability to decide if, when, and where to put on a boxing event; rather, brokers have a stable of fighters that they 'rent out' to boxing promoters for a fee. Given the much more limited ability of a broker to influence a boxer's career by providing opportunities, brokers take less compensation from their fighters than a promoter."
Drinnon further explained his viewpoint to Boxingtalk as follows: "This situation is not new to the boxing industry. Promoters, in this case, DBE, sign up-and-coming boxers like O'Shaquie, to lengthy one-sided agreements and then are stunned when the boxer actually requires the promoter to meet his obligations. Here, DBE promised to offer O'Shaquie three bouts in a one-year period and have breached the promotional agreement, leaving [in my view] O'Shaquie available to sign with another promoter. When DBE was called on the carpet, it claimed that the COVID-19 pandemic excused its performance under the force majeure clause contained in the promotional agreement. However, DBE was required to give O'Shaquie notice that it planned to invoke [that] provision [but it] didn't provide O'Shaquie's manager, Keith Mills, formal notice until July 14, 2020, two days before the one-year period was set to expire. However, by that time boxing had resumed on June 9, 2020 and two DBE boxers in O'Shaquie's division participated in bouts before July 14, 2020. DBE cannot explain how the force majeure clause applied to O'Shaquie but not the other DBE boxers. Basically, DBE ignored the provisions of its own agreement and now DiBella wants the Court to forgive him for ignoring O'Shaquie's career. In the meantime, DBE has sidelined O'Shaquie indefinitely."
DBE is based in New York. There has not been a live boxing event in New York City since March 2020 and only one in the state, which took place at West Point Academy without a paying audience.
PREVIOUS STORY FROM APRIL 2021: DiBella Entertainment has filed a lawsuit in United States district court against junior lightweight contender O'Shaquie Foster after Foster claimed he was no longer under contract to the New York promoter. The lawsuit, filed by veteran boxing attorney John Wirt, makes it clear that this lawsuit is about one issue: whether DiBella Entertainment was allowed extra time to get Foster the required number of bouts in light of the the coronavirus pandemic.
Here is what the lawsuit alleges (which of course is not yet proven, but there should be little dispute about the following):
Foster signed a Promotional Agreement with DiBella Entertainment on April 14, 2019. It called for three fights in the first year of the contract.
Foster's first bout under the Promotional Agreement took place on July 17, 2019. It was a win over Jesus Bravo (19-2-1) in Costa Rica. His second bout took place on December 5, 2019. It was a win over Alberto Mercado (16-4-1) in New York City. A third fight was due by April 14, 2020. But the coronavirus pandemic hit in March 2020, and Foster did not fight again until November 19, 2020.
On July 14, 2020, during the heart of the pandemic, DiBella Entertainment sent Foster an e-mail tolling the Promotional Agreement due to the pandemic.
On September 18, 2020, DiBella Entertainment offered Foster the November fight and sent an e-mail saying the tolling period would end after six months, from March 18 through September 18, 2020. According to DiBella Entertainment, Foster accepted the offer and the terms contained in the e-mail.
Foster went ahead with the November 19th fight and got a win over internationally-known Miguel Roman in Los Angeles on a Ring City broadcast. Foster got near-unanimous praise for his efforts and the nationally broadcast fight brought him new levels of notoriety.
On December 8, 2020, Foster publicly lauded Lou DiBella, tweeting "Just found out I'm ranked #4 in the world by the WBC. Thankful to my team, Lou DiBella and WBC Boxing for this opportunity."
However, on February 11, 2021, Foster's attorney, Rodney Drinnon wrote to DiBella stating that Foster was no longer bound by the Promotional Rights Agreement because DiBella Entertainment breached it by failing to provide Foster with three bouts by July 16, 2020. According to Drinnon, DiBella Entertainment could not suspend the Promotional Agreement due to the coronavirus pandemic because "force majeure clauses, as a rule, cannot be used to extend or avoid performance relating to personal services contracts."
In filing the lawsuit against Foster, DiBella Entertainment wrote, "Foster and his representatives have reaped the benefit of DiBella Entertainment's hard work, expertise, and investment on Foster's behalf which has resulted in Foster's current world ranking and opportunity for a world title shot. Foster now wishes to sever ties with DiBella Entertainment based on the ridiculous argument that DiBella Entertainment is not permitted to suspend the Promotional Agreement due to the shutdown of boxing that occurred worldwide as a result of the pandemic."