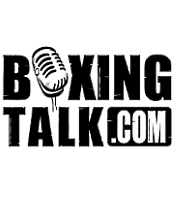 "ShoBox" made its debut on July 21, 2001, from Bally's Park Place in Atlantic City, NJ. In a battle of lightweights, Leonard Dorin defeated Martin O'Malley by TKO in the 9th round. The victory gave Dorin the distinction of being the first fighter to post a win and a technical knockout on the new boxing series.
"ShoBox" features up-and-coming prospects determined to make a mark and eventually fight for a chance at a world title. Five fighters who have appeared on "ShoBox" have gone on to become world champions: Kermit Cintron, Juan Diaz, Leonard Dorin, Joan Guzman and Scott Harrison. Roughly 15 percent of the boxers who have battled on "ShoBox" have gone on to become world-rated boxers.
After the Sept. 2 telecast, 167 different boxers will have fought on two continents and in 18 states on "ShoBox." Stateside, California has hosted six fight nights. Mississippi, New Jersey, and Nevada each have hosted four "ShoBox" cards. Overseas, "ShoBox" has visited England 12 times. Twenty-nine fighters have appeared on "ShoBox" more than once and four have brawled three times (Cintron, Ricky Hatton, Emanuel Lucero, and Ishe Smith).
SHOWTIME assembled an impressive team of television talent for "ShoBox: The New Generation." Nick Charles, an award-winning former sports anchor and senior correspondent for CNN/Sports Illustrated is the blow-by-blow announcer, while Steve Farhood, former on-air analyst for ESPN and CNN/SI, serves as expert analyst. The executive producer of all 50 telecasts has been Gordon Hall, with Richard Gaughan producing.
The crowd-pleasing style of "ShoBox" has resulted in 42 fights ending by way of knockout. Four contests have ended in the first round and nine have been stopped in the second.
In his first "ShoBox" outing, Toygonbayev registered a 10-round unanimous decision over former WBC Youth champion Andrey Tsurkan on May 22, 2003. Toygonbayev came close to knocking out his opponent in the contest's final 15 seconds before settling for his 21st victory by the scores 99-92, 97-93 and 96-94 at Yonkers Raceway, in Yonkers, N.Y.
Gardner captured the vacant WBC International middleweight crown by tallying a 10-round unanimous decision in his last outing over Patrick Perez on June 25, 2004, in Boston. Relying on superior quickness and an elusive defense, Gardner used his opponent for target practice during most of the fight. The judges scored it 100-90 and 97-93 (twice).
For information on "ShoBox: The New Generation" and SHOWTIME CHAMPIONSHIP BOXING telecasts, including complete fighter bios, records, related stories and more, please go the SHOWTIME website at
http://www.sho.com/boxing
.