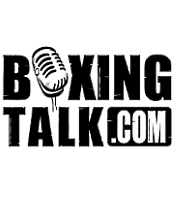 "Antonio Tarver is a piece of shit....he bounced a check on me!"
JA: What happened Scotty?
  "Nothing happened I just got caught. The second round has always been my nemesis, I got knocked down and the referee jumped on me and wouldn't let me get up. He didn't count or anything he just called the fight." 
JA: So you think the stoppage was a little bit premature?
SP: Yeah. I mean there was one second left in the damn round. 
JA: Did you see the punch coming Scott?
SP: Not really. He was throwing them looping punches. 
JA: Do you think the year layoff had anything to do with your performance?
SP: Of course it did. What was I not going to take the fight? I had to. I needed the damn money. And how many times do you get a chance to fight for the World Championship?
JA: Did you feel sharp….. 

SP: (Cutting in) Yeah I felt ok. I'm a notorious slow starter and how many times have I been down in my career in the second round, probley 5 times. I guess the second round has been a nemesis of mine. 
JA: Do you feel that he was coming on more in the second round?
SP: Yeah he was coming on more in the second round; he was taking a lot more chances. I didn't hit him any good shots in the first round, all I was trying to do was pop the jab and move. My jab was getting to him; his face was starting to swell up after one round.
JA: So where do you go from here Scott? Do you retire?

SP: I'm not going to retire right now because there is still money to be made out there. If I can get a couple $50,000 paydays I will continue to keep fighting. Maybe some up and coming guys that may want a piece of the "Sandman" can bring it on. 
JA: Do you think that this fight helped you out at all with you being on Showtime?
SP: Yeah it might because people might be like "Oh yeah I can take this guy". 
JA: Antonio Tarver recently came on Boxigntalk.com and called you "Shot Pemberton". He also said that you're a Bum and that when you sparred him, they had to send you home in a week. Do you have any comments on that?
SP: Well Antonio Tarver is a piece of shit. Personally that's what I think he is, a piece of shit. He wrote me a check and bounced the check on me for my services to go out there and to help him. I pulled a little muscle in my back but I didn't complain about it too much. Any time they wanted me to spar with him I sparred with him. So Antonio Tarver can suck my cock and swallow it, that's what he can do. Antonio Tarver fucking sucks. I hope Jeff Lacy moves up to Light Heavyweight and knocks his dick loose. 
JA: Do you plan on fighting again in 2006?
SP: Yeah. Maybe I will fight fucking Tarver. 
JA: He's been out there doing the Rocky 6 movie.
SP: Yeah stick to acting you piece of shit. Let me tell you something, if he ever fought Roy Jones Jr. at his best he would  have knocked him the fuck out, that's what was going to happen to him. He fought half of the man in Roy Jones Jr. when they fought the third time. I think that Roy putting on all that weight and taking all that weight off was really bad for him. But if (Antonio) fought the Roy Jones Jr. that fought Bernard Hopkins, James Toney back in the day he would've gotten smacked like a bitch.  He would've gotten swatted like a fucking fly. 
JA: What do you think of Tarver calling out Tyson?
SP: Who? Tarver? Tyson would crush Tarver. 
JA: Is there anything that you want to say in closing?
SP: I want to say that Tarver's an asshole and it's a shame that a guy like him has made the money that he's been making because he's just an ignorant asshole. I just want to say to my fans that I'm sorry that I let you down. Hopefully in the future I will get another crack at it and win it!