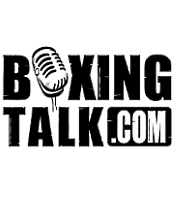 JA: How's everything been Scott? "
Horrible. I'm broke, I haven't fought In 8 months. I'm the #1 ranked middleweight by the WBC and I been thrown in the closet and forgotten about. I haven't fought in 8 months, come on already. I'm just so disgusted right now. It's hard to stay motivated, hard to stay in shape when you're my age. I got bills to pay, I can't be in the gym everyday when I got bills to pay. There ain't nobody in hell that can work 40-50 hours a week here and train for a professional fight it can't be done. Not at my age."
JA: Do you think that's the politics of boxing? Where do you think that is coming from where you're getting overlooked?

SP: I don't know? I don't want to say anything bad about my promoter Jimmy Burchfield because he is a great guy and I like him very much. I suppose if I was with a Don King or somebody, I wouldn't be broke right now. But I need to stay hungry.
JA: You're 38, do you feel like this is make it or break it time. Is that why your so frustrated?
SP: How many other fighters out there are like a Bernard Hopkins? People don't make it to 40 years in the boxing world. I feel ok, I got a few nagging injuries hear and there, but that aint
nothing that I haven't dealt with through the years.
JA: Four of your last five have ended by stoppage. Do you feel like you're fine wine, you get better with age:
SP: Maybe, I don't know.
JA: Do you wish that you were on the CES Card coming up on June 17th:

SP: You know something, June 17th I would like to be on the card but I don't think that I'm prepared for June 17th. I would have to sharpen my skills, I'm not in bad shape right now but I'm not ready to go back for June 17th,  It's right around the corner. I need to start being in the gym more consistently than I have been because I have been trying to work paying off bills. I would love to be on the June 17th card.
JA: Is there any word on who you might be fighting next. Has Jimmy Burchfield said anything about who you might be fighting next?
SP: I was supposed to be fighting Omar Sheika for a third time. In all actuality I have to get paid. They offered me around 150,000dollars for the fight. I haven't made anything close to that in my whole career. I beat him twice and I will beat him a third time because Omar Sheika is not going to beat me. I took the fight and then something happened and it didn't go through for whatever reason.
JA: Was the fight almost done, did Omar pull out of the fight?.

SP:  I don't know what happened as far as who pulled out or whatever the story may be. Maybe there was a problem with the whole promotion. I don't know because I'm not on that side of the boxing world and what's going behind closed doors.
JA: I understand that you worked with Peter Manfredo Jr. for the Sergio Mora fight; can you tell us how that went?
SP: It went very well. I didn't think Peter was going to win against Sergio Mora, but maybe the last time I sparred with Peter I was saying "Oh Peter is doing good, he's getting in shape".  But I think what happened was Mora fought a completely different fight than what Peter was preparing for. Mora put his back up against the ropes and tried to beat him on the inside and caught him with some pretty nice body shots. I tip my hat to Mora because he beat a very good fighter in Peter Manfredo.
JA: What can we look for when the Sandman steps back in the ring?

SP: What can people look for when the sandman gets back in the ring is me to whoop some ass. I am very frustrated and I'm very angry and I have to take it out on somebody. I'm just upset with boxing. I just think that it's sad. I'm a professional boxer just like anybody who plays professional baseball, football, or hockey and I'm dead ass broke. I can barely pay my rent. My electricity got shut off last week; I'm having a hard time making ends meet.
JA: Does Jimmy Burchfield know that your Electricity got shut off last week?

SP: I have no idea if he knows about it.
JA: Are you frustrated with the way he's been handling your career?
SP: I have been somewhat happy. But I haven't made any money so I would have to say that I am not happy. I haven't made any money. I haven't made a 100,000 dollar pay day in my whole career, the most money I ever made in a fight was 35,000 and I made that once.
JA: So you were looking forward to that fight with Sheika for over 100,000 dollar payday?

SP: You know what I been doing. The money that I been making off my fights, I've been living off that money, paying my bills and buying my daughter clothes. I have been grabbing jobs here and there. I have been working for these little companies here and there. It's hard work, I been getting poison Ivy with trees and stuff like that.
JA: So you're not looking to fight for a World title, you're just looking to fight period just so you can make some money.
SP: Ya. Don't get me wrong I would love to fight Marcus Beyer for the WBC championship. It's the money that comes with that title that is so rewarding. Who gives a shit if you got a World title and you ain't going to make no money. If your the WBC world champion and your going to make 10,000 dollars I would be "Ya so what". All I want is to make some money, secure a nice home for my family, that's all I want in my boxing career is to get paid. I want to be able to say that It was long, hard work but it was worth it. As of right now, the sport that I love so much hasn't loved me back. That's the way I feel like right now.
JA: Do you feel It's politics, or do you feel it's your promoter?

SP: I don't know. That's part of being in the whole sport of boxing is dealing with the promotion and the whole sport of it. As far as me fighting I love that. I don't have to dislike the person that I fight.  Boxing is very combatant sport. I'm a little disappointed because I have been doing this for 12 years and I don't even have enough money to buy home for my family. I just got to keep my head above water.
JA: Before you hang them up is getting a shot at a World Title?
SP: Ya. A major world title. Right now I got the IBU world championship. But nobody recognizes the IBU as a World Championship, I think I made 5,000 dollars for the fight. It's not that I'm disrespecting the IBU or anything like that at all. It's not like the WBA, WBC, IBF and the WBO is pretty prestigious to, the WBO champion is Joe Calzaghe and he's a bad dude.
JA:(Cutting in) Would you like to get in their and mix it up with him. With Joe Calzaghe?
SP: Dam right. I will mix it up with anybody. I mean there is nobody in the middleweight division that I wouldn't fight. But the money's got to be there to make the fight.  I did a little sparring with Jeff Lacy and I would love to get a shot with him, but I wouldn't fight him for 35,000. You know I want to fight him for some decent money. I can guarantee that I will give it my all; I will put on a great spectacle.
JA: Would you take the 35,000 as a last resort or would you keep holding out for more money?
SP: I would probley just keep holding out for more money.  I think it's straight out bullshit fighting for a World Championship for 35,000 dollars .There are people out there that are making millions and millions of dollars. I'm not trying to make myself bigger than anybody else or anything like that,  or put my self on any kind of pedestal. But there is millions of dollars out there being made. With guys out there that are not giving it there all. I give it my all every single time I step in the ring.
JA: Is there anything that you would like to say in closing?
SP: I would just like to say to all my fans thank you for supporting me. For the fan's who write me letters and send me pictures I appreciate that so much. That means so much for me. I go out there and always do my best for my self of course and also for my fans!