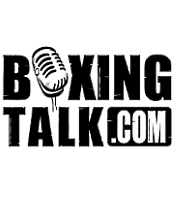 Scott Dann (23-2) retained his British Middleweight Title by way of a unaminous points decision in an intriguing clash against Birmingham's Wayne Elcock (14-2).  The reason the fight captured a lot of attention from British fight fans was due to it being the very first British title fight to be scored by 3 scoring judges instead of the normal one, that of course being the Referee. 
Both fighters entered the ring with a reputation of being big punchers and thus many thought there was no way the fight would go the distance, in the end it ended up being at times a cagey affair.  Dann a southpaw was constantly marauding forward looking to unleash his explosive left.  Whilst Wayne Elcock was content for most of the fight to counter Dann's offerings with single punches which were not enough to unsettle the Champion from his stride. 
I really did not feel the fight was as conclusive as the judges felt due to the shortage of explosive action and at times I felt it a little difficult to score the rounds.  This was due to both fighters seemed to be looking for the one massive shot which would send their opponent to the canvas.  In fairness to Scott Dann he tried his best to work off his right hand jab, but as he admitted in a post fight interview he injured his BIG left hand somewhere in the middle rounds.  As for Elcock although he tried his best, he simply did not do enough to rip the title away from the Champion Dann.    
Dann can be content as he has now won the right to keep the coveted Lonsdale Belt outright due to it being the third time he has defended his title.  His other 2 defences being victories against Andy Halder and Alan Jones, after capturing the vacant belt with a victory against Steve Bendall.   
Yet again another massive crowd came to cheer on the local hero Dann, if his promoter Chris Sanigar can maneouvre his charge into a big money spinning title clash with home advantage then surely this will have an effect on any challenger or indeed champion coming to the West Country to fight Plymouth born Dann.    
Incidentally the three judges scored the fight as follows: 
Richie Davies 118-111
Terry O'Connor 118-11
Mark Green 117-113 
Other results from the undercard are as follows 
Lee Haskins beat Delroy Spencer TKO 2
Leigh Allis beat Neil Simpson TKO 3
Paulie Da Silva beat Dan Guthrie TKO 2
Michael Grant beat Judex Meemea TKO 3
Gary Buckland beat Chris Brophy Pts 4
Michael Medor beat Imad Khamis Pts 4