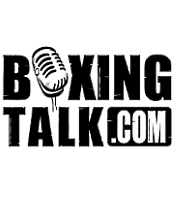 There are now three Filipinos in the boxing Hall of Fame. The members of the Boxing Writers Association and a panel of international boxing historians voted the late Philippine boxing legend Lope "Papa" Sarreal as one of the newest class of inductees in the Hall for 2005.
"We're very excited about honoring Lope Sarreal's many achievements with induction into the Hall of Fame," said International Boxing Hall of Fame and Museum Executive Director Edward Brophy. "His accomplishments will be recognized during the annual Hall of Fame Induction Weekend, set for June 9-12th."
Sarreal, who died in 1995 at the age of 90, will be inducted posthumously during the Official Enshrinement Ceremony on the Hall of Fame Museum Grounds in Canastota, New York on Sunday, June 12th.
A plaque with his biography and photo will be on permanent display on the Hall of Fame Wall, joining his former world champion countrymen, flyweight Pancho "Francisco Guilledo" Villa and super-featherweight Gabriel "Flash" Elorde.
An icon in Philippine boxing, Sarreal is often call as "Grand Old Man of Philippine Boxing". He produced 22 world champions of different nationalities during his illustrious career.
Sarreal also played a vital role in Elorde's seven-year reign – the longest in the history in his division. Elorde, incidentally, is Sarreal's son-in-law, having married Sarreal's daughter, Laura.
Sarreal guided other great world champs like flyweight Masao Ohba, super lightweight Saensak Muangsurin and super featherweight Ricardo Arrendondo and is credited with introducing big-time boxing in Korea, Thailand and Japan and opening the Asian  market to pro boxing.
Living honorees to be inducted include featherweight and super featherweight Bobby Chacon, junior welterweight Duilio Loi, featherweight Barry McGuigan, junior middleweight Terry Norris, matchmaker Don Fraser and writer Bert Randolph Sugar.
The Hall of Fame also released names of other posthumous honorees: featherweight champion Eugene Crique, bantamweight champions Joe Lynch and Charles "Bud" Taylor, and Marcel Thil, in the Old-Timer Category; manager / film historian Bill Cayton in the Non- Participant Category; journalists Jersey Jones and Harry Mullan in the Observer Category and Jack Randall in the Pioneer Category.
Send questions and comments to: reydanseco@yahoo.com