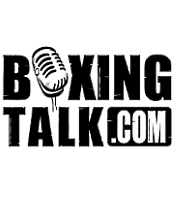 Siembra Management, LLC. announced today the launching of the updated website of junior welterweight boxing contender Edgar "El Chamaco" Santana located at
www.santanaboxing.com
. Santana is regarded by many industry insiders as one of the brightest young latino prospects in the deepest division in boxing.
Santana's Manager and Principal of Siembra Management, LLC Ernesto Dallas stated "This new website is a direct response to the tremendous amount of feedback from Santana's fans, who are requesting a more intimate and complete look into the career of Edgar. We wanted to give them just that, a complete experience and view into Edgar's life both inside and outside the ring. We feel that this new website accomplishes that in a very artistic and unique way, a style that goes hand in hand with the essence of Edgar "El Chamaco" Santana, his power, dedication, humbleness and good looks."
Mr. Dallas also indicated that with Santana's popularity growing throughout New York and in his native Puerto Rico, that expanding the website assures that those who may not follow the sport in it's entirety will have the opportunity to follow Santana's exploits as he climbs the boxing ladder.
"We have many fans who don't really follow the sport per say, so they don't visit the mainstream boxing websites, but they follow Edgar's career religiously and now they can see all the articles and even video interviews and presentations that are done about Edgar on the site in an easy way."
Santana himself has worked closely with his management and New York based designer Ric Solivan to craft a unique identity in the what has Edgar considers a sea of "me-too websites" that do not reflect the identity or style of those who they aim to represent.
The 25 year old Santana also expressed his philosophy when it came to designing his website, "I wanted a site that helps people not just follow my career, but create a bond, a relationship. I want people to come to the site and feel like they are a part of my career, not just a spectator. My fans are most important to me just, I've always have said that my goal is to be the kind of fighter who sells out Madison Square Garden, that draws fans to the arenas because of my style, power and heart. I love my fans an I want them to be close to me through my fights and now through my new website."
Edgar "El Chamaco" Santana was born in Manati, PR and raised in both Puerto Rico and Spanish Harlem, NY, is working hard on making a name for himself in the rugged world of professional boxing. A power puncher with a large and loyal fan base that continues to grow, Santana has become one of the new exciting talents that have emerged on the re-surging New York boxing landscape.
After a period of unfocused training which lead to two narrow loses and a two-year hiatus from boxing, Santana has been an invigorated, mature and focused athlete since his return to the ring in 2003. Santana is trained by the well-respected Panamanian Hector Roca and together they have shown that they plan on proving that they belong with the best in the ring and can generate the kind of excitement that draws fans to the sport.
Santana will appear as the Athlete Grand Marshall of The Bronx Puerto Rican parade on Sunday August 7, 2005 and Aug20th will stage an open-air workout at a Spanish Harlem street festival on 106tth and 2nd Ave in NYC.