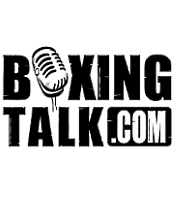 By Rea Frey
Early Victories
Ottu Holifield vs. Ben Aragon
Middleweights - 4 rounds
2 judges scored the bout 39-37, the other 40-36
Winner by unanimous decision – Ottu Holifield
Cicero Stadium sits in a small hub of Chicago – flanked by industrial buildings and old, abandoned businesses with busted windows and graffiti along the brick walls. The stadium itself, once serving as a Park District, was reminiscent of a high school. The ring was set in the middle of the gym, bleachers on either side for accurate viewing and small, brown folding chairs fanning out for the reserved guests near ringside. The fights began promptly. The first bout unfolded between Ottu Holifield, a popular undefeated Chicago middleweight, and Ben Aragon from Billings, Minnesota. Upon entering the ring, Holifield shadow-boxed in his corner, his muscular arms simulating punches as Aragon strutted out, his face serious and ready for the task at hand. The fight began aggressively, as Aragon immediately tagged Holifield with a jab-cross combination. Holifield responded with a hard left hook, and the two continued to feel each other out with their jabs, until Holifield landed a quick blend of accurate punches, catching Aragon with a hard left hook that caused him to lose his footing. Aragon continued to come forward, however, leading with wide body shots, Holifield defending effortlessly. Both fighters continued to concentrate and fight smartly in the first round, leading the audience to believe these fighters were evenly matched. At the start of the second, Holifield switched to southpaw, and continued to showboat his ability to fight from either stance for the remainder of the rounds.
Early in round two, Aragon slipped to the canvas but quickly regained his composure as he tried to find his way back in toward the conservative, more relaxed Holifield. As Aragon sensed the round slipping away, he continued to lunge forward with left body shots, encouraging the more composed Holifield to land jabs flush on Aragon's chin. During the third round, Holifield turned southpaw once more and landed a hard uppercut, followed by a jab-cross, left uppercut and another solid jab that had the crowd chanting for his victory. Holifield got in and out, quick and clean, switching back to conventional stance in one seamless rhythm. Aragon, though a worthy fighter, did not use his jab to keep Holifield away; instead he simply pawed at his opponent with it, while Holifield used Aragon for target practice, working his angles, and using the ring with his easy, fluid nature. In the fourth and final round, Holifield landed a combination that caused Aragon to miss wildly. Frustrated, he came forward with wide, aggressive shots that seemed to continuously miss his opponent and smack air. Holifield took his time, measuring the distance with his jab before landing harder combinations. At the final bell, the crowd cheered in appreciation for their winner by unanimous decision, Ottu Holifield. 
Francisco Rincon vs. Fabian Luque
Welterweights- 8 rounds
TKO 1:53 in Round 2
Winner – Francisco Rincon
The second bout between Francisco Rincon, a fighter from Dallas, Texas, and Fabian Luque, a Mexican favored by the crowd, was a quick one. These welterweights, who were scheduled for eight rounds of boxing, gave us the entertainment in just two. Luque came out in solid red, the crowd cheering animatedly, and then Rincon, in a green and white robe which sparkled as though it was encrusted with thousands of impeccable diamonds. He danced around the ring, prepared and eager for the fight. At the bell, Rincon came out landing a big hook that momentarily stunned the smaller boxer. He then released a flurry of punches that knocked the Chicago favorite to the ground. Luque got up, attempting to work Rincon's body, but got tagged along the way. He flailed back and was once again knocked to the ground, this time falling at Rincon's feet and placing his big, padded fists around the ankles of his opponent to pull him down onto the canvas. Luque and Rincon rose, Luque letting his arms fly until the bell. In round two, Luque jumped in wildly, hungry to land a shot instead of letting Rincon come to him. Rincon easily stepped forward, landed several hard uppercuts, then clinched Luque. The ref separated the two, took one look at the battered Luque, and stopped the fight 1:53 seconds into the second round. Rincon raised his arms, earning warm cheers from the crowd for his quick, precise victory.
Joe Lynch vs. Trinidad Garcia
Junior middleweights -6 rounds
Unanimous score of 60-54
Winner – Joe Lynch
The third bout took place between super welterweights Joe "Lynchman" Lynch, a Buffalo, Minnesota fighter with a record of 4-1-2, and Trinidad Garcia, a Chicago pro with a similar record of 4-1-1. Lynch came out in a black robe trimmed in yellow, shadowboxing in his small, crowded corner. Garcia then entered the ring, parting the ropes before kneeling down for a few moments of prayer. During the first round, the two fighters felt each other out, extending jabs and slipping skillfully. Garcia briefly took Lynch to the ropes, but Lynch quickly pushed back and pinned Garcia, landing a right body shot before weaving beneath stray punches and connecting to the head. The rest of the round moved at a conservative pace, as the two fighters found their rhythm and landed an occasional hard blow. In the second round, Lynch came out aggressively, advancing with a succession of jabs, bobbing and weaving, then landing hard jabs and body shots. With each punch that connected, Garcia became roused, shaking his head as if to clear it before fighting back. Before the bell, the Chicago pro landed one hard cross that sent the crowd into a tailspin of cheers. Lynch came out hard again in the third, backing Garcia up as the crowd chanted "El Cholo," Garcia's nickname, in hopes of spawning their favored fighter into victory. As if on cue, Garcia gained confidence, trading punches, defending against the quicker fighter, and then dancing skillfully around the ring.
The fourth round was wild, as Lynch came out delivering hard, sharp crosses that backed Garcia up. Gathering his composure, El Cholo was able to connect with a cross and a hook, as the two traded a few hard shots in the center. Garcia then went on the offensive, changing pace and backing Lynch up against the ropes. Rounds five and six were much of the same, as the two fighters stayed active, Lynch getting reprimanded by the ref for pushing Garcia too hard against the ropes. He checked himself then landed two hard crosses on Garcia's chin. During the last round, Garcia connected, but Lynch seemed to absorb the punishment and let his arms fly, shaking his shoulders, moving constantly while searching for an opening. Before the bell, Lynch found that opening – landing a hard cross-uppercut that left the crowd gasping as they heard Garcia's jaw snap shut. Lynch smiled, then once again let combinations go, sealing a unanimous victory of 60-54 from all three judges.
Francisco Rodriguez vs. Kevin Hudgins
Bantamweights-4 rounds
TKO 2:30 in Round 1
Winner – Francisco Rodriguez

The fourth bout was between two bantamweights, a Chicago favorite, Francisco Rodriguez, who held a professional record of 2-0, and Kevin "Bo-Bo" Hudgins, a Pensacola, Florida native with a record of 2-1. Hudgins bounded out to a chorus of rap music, mouthing the lyrics to the song. Rodriguez then entered, followed by his entourage of corner men and his four-man marching band that had the crowd on its feet, cheering incessantly. Once in the ring, he danced around, a small boy in an oversized sombrero waving a proud Mexican flag for Rodriguez. The fight started forcefully, both men trading small, tight punches in the middle of the ring. The pace was fast and furious, Rodriguez securing Hudgins against the ropes as the small, dark fighter threw punches into Rodriguez before coming off the ropes and sending the beloved fighter to the corner, landing a few hard shots of his own. Rodriguez then landed three hard right crosses that sent Hudgins back to the ropes, dazed. Bo-Bo stumbled, making his way back to his corner, his feet unsteady and sloppy beneath him. The ref looked at him, saw his inability to recover and stopped the fight 2:30 seconds into round one. The crowd erupted into applause while Bo-Bo became furious, crying out "bullshit!" to anyone who would listen. He continued his ranting, stomping and protesting, clearly upset by the ref's early stoppage. While he fumed, Rodriguez smiled for the cameras, posed for pictures and signed autographs from his numerous fans. Finally, Bo-Bo Hudgins calmed himself as Rodriguez enveloped him in a hug and whispered words of encouragement to the animated fighter.
Carney Bowman vs. Leroy Newton
Super Featherweights-4 rounds
TKO 2:25 in Round 1
Winner – Carney Bowman
The fifth bout was another quick battle resulting in an early stoppage. Carney Bowman, a York, Pennsylvania fighter, sauntered into the ring, a rock-n-roll song playing in the background. He wore a white t-shirt and blue trunks that hung down to his ankles. His opponent, Leroy Newton, a Michigan City fighter, came into the ring in a black robe with his name embroidered in cursive letters on the back. He knelt down in his
corner, praying for a full minute while his opponent's loud, raucous music blasted from the speakers. As the fight began, it was clear to everyone who would be the victor. Bowman came out confidently, landing some hard shots before going southpaw, pinning Newton against the ropes, and taunting him with hard, precise jabs. He pulled his lips back into a wide smile before delivering a hard left body shot to the taller, lankier fighter. He continued to paw Newton with his jab, letting him off the ropes as he switched back to conventional, delivering quick, accurate punches, and one jab-cross that knocked Newton down. Newton rose, only to be pinned against the ropes, the talented, confident Bowman unleashing hard combinations that caused the ref to intervene and stop the bout 2:25 seconds into the first round. Newton was visibly upset, as was the crowd. They wanted to see more of Bowman's accuracy and skill, as he clearly proved himself the most impressive fighter of the evening. 
Jose Armando Santa Cruz vs. Justin Juuko
Lightweights-10 rounds
TKO 2:14 in Round 3
Winner – Jose Santa Cruz
The main event was concise. Jose Armando Santa Cruz, a Mexican fighter and the Chicago favorite, faced Justin Juuko, a Las Vegas fighter with a weathered record of 39-8-1, with 28 wins coming by way of knockout. Santa Cruz's perfect record of 18-0 proved his activity as a professional as well. Both fighters stayed busy during the first and second rounds, trying to determine who was the stronger, better fighter. During round one, there were no big shots landed, though Santa Cruz showed more accuracy and picked up the pace before the bell. In the second round, Santa Cruz caught Juuko with a left uppercut, which sent him reeling backwards. In the third and final round, Juuko was more aggressive, landing to the body, causing Cruz to answer with two hard left body shots and an uppercut. Cruz then came forward with cross after cross, every ounce of strength he could muster delivered in those punches, knocking Juuko down with much seen effort, the crowd cheering excitedly. Juuko rose quickly and began to trade, getting backed up yet again. Santa Cruz threw a hard shot that launched Juuko through the ropes, one glove dangling helplessly out into the crowd. He tried to regain his balance only to have the ref stop the bout 2:14 seconds in the third round, for the winner by TKO, Jose Santa Cruz.
Overall, the night was filled with fighters there for one purpose only – to seek the knockout, to deliver, to work hard in those three-minute rounds, giving the crowd what they paid for. It was an enjoyable night of skill, heart and early knockouts in the packed Cicero Stadium.