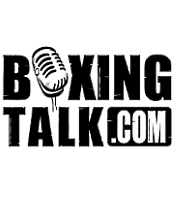 PRESS RELEASE:
Swedish National amateur boxing champion Asa Sandell has signed an exclusive promotional agreement with "A Ring of Their Own" promoters, Rock & Sock Productions. Sandell, 3-0-1, 168 pounds, joined Rock & Sock immediately after her knockout victory over Donna Logue in Edmonton. She joins the rapidly growing stable of "A Ring of Their Own" fighters under contract to Rock & Sock that includes Elena "Baby Doll" Reid.  
"My knowledge about who is who in U.S. boxing is rather limited, but of course I want to fight the top names: Laila Ali, Ann Wolfe," Asa said Friday from Sweden.  "I'm flattered to be with the top promoter in women's boxing. I'm sure if I do my job, they will do theirs."  
Promoters Arnie "Tokyo" Rosenthal and partner Ken Weiss are excited about the addition of Sandell after working with her on their last three promotions.  
"I'm elated and excited to have Asa on board," stated Rosenthal. "She's an exciting, aggressive fighter and if she stays on track this year, she could be a likely opponent for Laila Ali soon.  Everyone who has seen her comes away impressed with her potential.  
"Sweden's loss is our gain," commented Weiss. "We've now got a five-time female Swedish national champ in our corner, and she's ready to make history in the US."  
Look for more "Rock & Sock" action when Asa Sandell returns to Las Vegas in late August to fight again on "A Ring of their Own." Rock and Sock also plans to feature Asa in their November pay for view special that will be webcast live throughout the world.  
"A Ring of Their Own" is the only all women's boxing series. It is produced monthly and distributed to over 30 million TV households in the US and Canada.