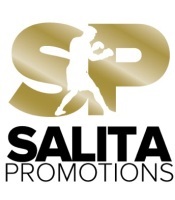 Promoter Dmitriy Salita of Salita Promotions announced the signing of Russian super middleweight Vladimir Shishkin (8-0, 5 KOs). The 27-year-old already had a solid 2018 campaign with wins over Sergey Khomitskiy 32-17-3) in May, Gasan Gasanov (16-7-1) in July and Nadjib Mohammedi (41-8) in October. He has not fought since then. As an amateur, Shishkin is a former national junior champion. Big for the weight class, Shishkin stands 6' 1" and is extremely strong.
Signing with Salita, says Shishkin, is a chance to bring his name and talents to North America. "I am happy to sign with Salita Promotions as I know it will lead to new exciting opportunities for my career," he said. "I feel that I am the best super middleweight in the world and will continue to prove that fact by climbing up the ladder to the world title."
Salita, who has quickly become a cultivator of Eastern European iron men, says audiences not yet familiar with his new fighter are going to love what they see. "I am excited to work with one of the best contenders in the super middleweight division in Vladimir Shishkin. In only eight fights, he has already beaten some impressive names in the division, and he is just getting started. Vladimir's exciting style, size and desire to be the best will very quickly make him a fan favorite. In due time, he is going to be world champion."
Salita says Shishkin will make his US Debut in summer.