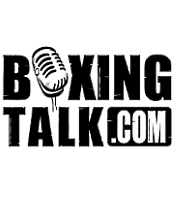 PRESS RELEASE:
Undefeated Omar Salado of Tijuana, Mexico, meets hard hitting Eduardo Morales of Los Mochis, Mexico, in the 10-round flyweight main event of nationally and internationally televised "Guilty Fight Night" card presented by Guilty Boxing Friday, July 8, at El Foro in Tijuana, B.C., Mexico. The slick-boxing 25-year-old Salado has a record of 11-0-1 with four knockouts while the big punching Morales lists a mark of 12-7-2 with all 10 wins coming by knockout.      
Salado is coming off a 10-round unanimous decision over Francisco Paredes on a Guilty Boxing card April 8 in Las Vegas.  Saldo's past eight wins have come on Guilty Boxing cards.       
Guilty Boxing's "Guilty Fight Night" telecasts are seen domestically on America One, Comcast Sports Chicago, DirecTV, Dish Network and The Urban Network; in Europe, Africa and middle eastern countries on Fox Sports International; in Europe and Africa on BEN Television; in the Caribbean on WCVI Super Station; and in Japan.      
Guilty Boxing's weekly cards are seen in 202 million households worldwide, making Guilty Productions one of the fastest-growing providers of boxing television programming in the world.            
This is another in the ongoing series of "Guilty Fight Night" cards to be held in Tijuana.  The innovative Guilty Boxing series was launched during May, 2004, and has presented cards in Las Vegas, California, Arizona and Connecticut as well as Tijuana.      
Six-round fights on the nine-bout Guilty Boxing card include: super lightweight Pavel Miranda of Tijuana (4-1, 2 KOs) against Jose Humberto Corral of Yabaros, Mexico, (4-0, 2 KOs); lightweight Oscar Meza of Culiacan, Mexico,
(6-1, 3 KOs) against Pedro Espinoza of Ensenada, Mexico, (3-3-3, 1 KO); featherweight Francisco Haro of Mazatlan, Mexico, (3-0, 2 KOs) against Juan Carlos Valenzuela of Huatabampo, Mexico, (0-1); bantamweight Juan Mercedes of San Juan, P.R., (5-1, 4 KOs) against Ignacio Valenzuela of Yabaros (4-2, 1 KO); and super flyweight Jesus Vasquez of Culiacan (9-0, 8 KOs) against Noe Alvarez of Tijuana (10-2, 3 KOs).      
Four-round fights include: welterweight Ivan Alvarez of Mexicali, Mexico, (2-0, 2 KOs) against Edgar Ibarra of Los Mochis (0-5); welterweight Carlos Bryan Rodriguez of Tijuana (1-0, 0 KOs) against Sergio Murillo of Tijuana (Pro Debut); and flyweight Joaquin Anaya of Mazatlan (1-0, 1 KO) against Mauricio Villa of Tijuana (2-4, 1 KO).      
The Guilty Boxing card starts at 7 p.m. (Pacific) with gates to El Foro opening at 6.             
Commentators for Guilty Boxing's "Guilty Fight Night" telecasts are "The Colonel" Bob Sheridan and Benny Ricardo.  Sheridan, a Boxing Hall of Fame inductee, has worked almost 800 world championship bouts on six continents during a career that has spanned more than five decades.  Ricardo, for 11 years a place kicker on four NFL teams, also is a veteran announcer and has covered the biggest events in the sports world, ranging from Super Bowls to World Cups.