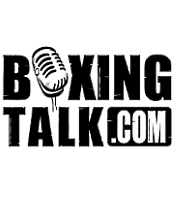 "The Russians Are Coming!"
The Russians are coming to "Theatre of Madison Square Garden" on March 3, 20052000 Olympic Silver Medallist Sultan Ibragimov is undefeated as a professional with a record of  14-0 (12 KO's). The Russians sensation, whom many feel is the future of the heavyweight division, will defend his WBO Asia Pacific Heavyweight title Vs. former world champion Al "Ice" Cole, who is expected to provide the talented Sultan with the stiffest test of his young career. Ibragimov has dreams of becoming the first heavyweight champion of the world from Russia, "and right now Cole is standing in the way of those dreams," says Ibragimov.
Little cousin, Timur Ibragimov isn't too shabby either, he boasts a professional record of 16-0 (9KO's) and will defend his WBC Fecarbox International Heavyweight title Vs. Ronald "Rockin" Bellamy with a record of 14-1 (9 KO's). Bellamy is  the younger brother of Basketball Hall of Famer "Walter Bellamy" who played in the same Madison Square Garden as a member of the New York Knicks, only this Bellamy won't be driving the hole, he'll be trading some serious leather with one of the best young heavyweights in the world.
The 'Ibragimov Cousins' were introduced to New Yorkers on December 11, 2004 at the "Atlantic Oceana" in Brighton Beach. This show was sold out, and over 300 people were turned away. Nafta Moskva, the largest oil company in Russia is one of the major sponsors, and trusts that Sultan Ibragimov will be the next Heavyweight Champion of the world. 
Sal Musumeci credits Boris Grinberg, the manager of The Ibragimov's, for showcasing these Heavyweight prospects in New York City, in front of the largest Russian community in the country. Six Exciting bouts will be featured on the undercard!
This show will be televised on tape delayed by MSG Network, NTV America, and Russia TV.
Gates open at 6:00 p.m.  First bout will begin @ 7:00 pm.
Tickets are $40, $65, $100, $150 and $250 VIP* (*includes a pre-fight cocktail party). Tickets can be purchased @ The Garden and all Ticketmaster locations (including online).