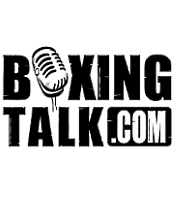 Cory Spinks retained his undisputed welterweight world championship with a unanimous decision over former WBC lightweight champion Miguel Angel Gonzalez.  All three judges scored the bout the same 118-109. Spinks was too much for Gonzalez, picking Gonzalez apart most of the night with quick right jabs and hard counter left leads and uppercuts to Gonzalez's head. Gonzalez to his credit did come straight forward and tried to make Spinks fight him, but Spinks had too much speed and was simply the better boxer.  Spinks has now retained his crowd for the second time since capturing the crown from Ricardo Mayorga last December.
Gonzalez came straight to Spinks early in the fight, trying to the throw left hooks to the head of the south-paw Spinks. Gonzalez would miss with most, but did manage to land a right hand to catch Spinks attention, Spinks would go on to win the rest of the round, by jabbing and landing quick lefts to the head of Gonzalez. It was Spinks speed that seemed to give him the edge and in control of the round.
Spinks picked Gonzalez apart in the second, making Gonzalez miss wildly several times and countering with left hands to the head of Gonzalez. Gonzalez looked frustrated by not being able to catch Spinks with anything that would stop Spinks from dictating the fight.
Gonzalez was able to land a hard right to the head of Spinks early in the round, but Spinks would shake off the shot and go back to him Gonzalez once Gonzalez would miss with the lead right, Spinks would go with his quick left to Gonzalez head. Scoring points and winning the round.
The two went chest to chest in the forth, with Spinks landing a good left uppercut to Gonzalez chin, but Gonzalez would go to Spinks body with a few left hooks that caught Spinks attention. Spinks would counter with left to the head of Gonzalez, then back pedaling out of the way from any more of Gonzalez right hands. Gonzalez would have a better round, but Spinks did enough to get the edge in the round to start building a lead that might be hard for Gonzalez to catch.
Gonzalez may have done enough to win  his first round of the fight, as he kept pressure on Spinks landing to the body and head, nothing powerful but enough to catch Spinks attention. Spinks would stay out of arms way but wasn't throwing enough, as in the previous round.
Spinks would come back to regain his earlier form in the sixth round, as he once again picked apart a free swinging Gonzalez, Spinks would catch Gonzalez several times with hard, quick shots to the head of Gonzalez. Gonzalez would come forward, but was unable to match Spinks speed and was getting beat to the punch.
Round seven and eight had Spinks dominating the rounds and having Gonzalez stopped in his tracks on several occasions with left hand leads, Gonzalez looked bewildered and frustrated from Spinks attack throwing wild right hand leads in an attempt to slow Spinks down, but Gonzalez was unable to mount anything except for a low blow in the eighth round that prompted referee Joe Cortez to take a point away from Gonzalez and help distance Spinks more on the scorecards.
Spinks coasted in rounds nine and ten, as Gonzalez looked to tire, is punches not having a lot of steam on them. Spinks would jab and land quick right hands to score points, putting rounds in the bag and widening the lead for him. Spinks looked like an artist enjoying his masterful performance.
It was stick and move for Spinks in the eleventh and twelfth rounds, as he boxed beautifully jabbing Gonzalez then landed hard left hands to Gonzalez's head. Gonzalez would still come forward, but was getting caught each time he threw a right hand lead, Spinks speed was too much for Gonzalez to deal with. The crowd did get a little restless when Spinks mouthpiece fell out of his mouth. Spinks was well on his way to retaining the title.
Spinks is now 34-2, while Gonzalez fell for the fourth time at 49-4-1.
CLICK HERE FOR FULL FIGHT REPORT & PHOTOS
Send questions and comments to: broncosnm@comcast.net