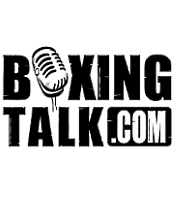 Al "Speedy" Gonzales Returns To Chicago
Press release:
Few people in boxing have as good an insight to this weekend's junior middleweight championship bout between "Sugar" Shane Mosley and Winky Wright as does junior welterweight contender AL "SPEEDY" Gonzales, 15-1-1 (7KO's). Having been in the Mosley camp at Joe Goossen's gym in Van Nuys, California for the past five weeks "SPEEDY" has been around world champion caliber fighters and gained years of experience in a short time.
"Its been terrific seeing how these guys, not just Shane but Sharmba Mitchell was in there, Lamon Brewster, Jeremy Williams and quite a few others. Its all business, very little small talk. Shane and I sparred seven rounds a day, I switched to lefty to simulate Winky and pressured Shane which really helped him. And it helped me work on my southpaw stance which is another weapon I can use."
When asked how the process came about, "SPEEDY" said, "they were looking for a tough guy who would pressure Shane and Jesse (Reid, Hall of Fame trainer) who I work with full-time told Joe that I would work fine. I went on day one, I switched to southpaw and we felt each other out for a few rounds, then he cracked me hard, I cracked him back and they hired me."
"SPEEDY" said about Mosley, "he's in great shape and very, very mentally focused. Winky will get the best Shane this time and it should be a great fight."
Added Gonzales about the experience, "this was perfect for me, I learned a great deal from Shane and now feel much more comfortable switching to southpaw. I've done a little in the past but this truly helped a great deal."
Speaking about the huge crowd expected at 8 Count Productions' "BEST OF CHICAGO BOXING" event on Friday, December 10th at Chicago's Aragon Ballroom, "SPEEDY" said, "those shows are always great, the crowds have taken to me and its great to perform in front of them."
When asked about future plans, "SPEEDY" displayed his focus, "they're talking about a number of tough guys for this show, so this one is the most important fight. There's been some talk about a TV date in February but I need to win this bout, then I can focus on making 2005 my year."
The modest Gonzales refused to discuss or call out any opponents saying '"so many guys talking stuff online and in the press. Shane told me let them say anything they want, 'your a tough mother and if you continue to work hard you can be a champ', I really don't need to hear from anyone else about my boxing skills."
Finally "SPEEDY" wanted to include that he's leaving the beautiful Southern California area for the bright lights of Las Vegas this weekend to begin training at the Top Rank gym. Said Gonzales, "I'll be at the fight on Saturday night and
then Jesse's crew and me are going to start working on Monday morning. Maybe a little sparring with Floyd Mayweather, I could learn a lot working with him."
Other combatants on the huge 8 Count Productions' "BEST IN CHICAGO BOXING" card include world ranked junior welterweight David Diaz along with local favorites welterweight Luciano "EL GALLO BRAVO Perez, junior featherweight "HURRICANE" Ivan Rodriguez, featherweight Frankie Tafoya, cruiserweight Mike Nevitt, lightweight Tommy Bach-Pyle and the pro debut of former amateur standout junior middleweight Jorge Gonzalez.
The newly remodeled Aragon Ballroom is located at 1106 W. Lawrence Ave. near the corner of Lawrence and Broadway in Chicago's Uptown neighborhood and is easily accessible, just 4 blocks west of Lake Shore Drive and just 4 miles east of the Kennedy expressway. There are three large parking lots located within a 1/2 block of the Aragon Ballroom. Additionally, the Howard Street Blue Line stops just across the street. Doors will open at 7pm with the first bell at 8pm.