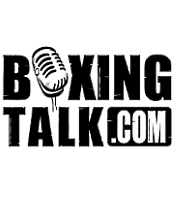 Citing irreconcilable differences and relentless delays by promoter Frank Warren to hinder the signing of a deal for Audley Harrison to fight Matt on October 9, A-Force Promotions is no longer interested in this opportunity and have agreed in principle for Audley Harrison to face an opponent to be named on a pay-per-view fight to be broadcast by CSI Sports in the United States November 13.
"I am extremely disappointed that I will not be fighting Matt Skelton in October," said Harrison. "Unfortunately the professional disrespect Frank has shown me and my team during this negotiating process and the fact that he was not been prepared to back-up any of his verbal promises hindered the process entirely and I am forced to move on."


-Force Promotions, who's role as co-promoters was already agreed upon and established for this event, was actively pursuing a deal with Sports Network. "When Frank welcomed us as his partner, we thought it would be smooth sailing ahead," said Hazel Bruno-Gilbert, Business Manager for A-Force Promotions. "Unfortunately this has not been the case and it is now time to move forward and away from the Matt Skelton fight,"


"We are more disappointed than anyone that we have reached this stage and feel we can no longer wait for Frank to deliver on his verbal promises," Bruno-Gilbert continued. "But it is my obligation—along with Audley's legal representative—to advise him against a fight when we cannot ensure he is protected by a solid and binding contract, which is something we were not able to obtain from Sports Network."


A-Force Promotions feels they did everything possible to secure the fight and had already conceded to several of Sports Networks demands, including a financial concession of the original 50-50 position to an agreed upon 60-40 split in favor of Sports Network. In addition, A-Force, who was willing to continue the negotiations regardless of three date changes that moved the fight from September 4 to September 26 and finally to October 9, also accommodated Warren's request for a two-fight deal instead of A-Force's originally proposed one-fight arrangement.


In return A-Force asked for a written confirmation of deal points, which included full disclosure of all financial matters related to the promotion, as was their right as event co-promoters. "Unfortunately, our cooperation and willingness to agree to Frank's terms was not enough for him to fulfill one of our original fundamental requests," said Bruno-Gilbert. "This was the thorn that stuck in the heart of the deal and broke it."


The November 13 fight was presented to Harrison well before negotiations started for the Skelton fight and gave him the opportunity to fight twice by year's end when the original date for the Skelton fight was September 4. As the date for the Skelton fight move to October, it was clearly understood that Harrison would only fight on the show if the Skelton fight did not happen. "I truly believed Frank would offer me an honest deal this time around," said Harrison. "Unfortunately, this is not the case and now, I am glad I kept my options open with November 13."


Harrison stated, "I will not sacrifice my moral obligations to be an honest and hard-working fighter based on some flimsy verbal promises from Frank Warren. Although it might appear that I could lose ground by not accepting this jargon, I will not lose faith and trust in my abilities to overcome the odds."


"Frank is obviously losing his touch for making the big fights happen and he should stop blaming everyone else and figure out what he's done wrong."