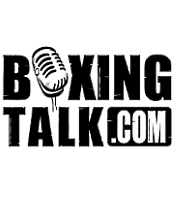 It was to be a fine night of live boxing teamed with the PayPerView telecast of Oscar De la Hoya vs. Bernard Hopkins at the New Alhambra in Philadelphia.    However; one of the main event fighters pulled out nine days before the fight and complications arose with the PPV broadcast.
Peltz Boxing revealed the cancellation was due to "a combination of HBO not allowing us to show the telecast inside a building that holds more than 500 seats plus Ross Thompson backing out less nine days ahead of time."  Ticket stubs were going to be used for the PPV telecast at other clubs in south Philadelphia but it "became a hassle."
Peltz boxing decided "It was better to delay the show four weeks and honor all tickets sold for Sept. 18 on Oct. 15, or refunds if they cannot attend Oct. 15."  Aslanbek Kodzoev was to face Ross Thompson in the main event  No word whether that will be rescheduled as the October main event or if a new card will be built from scratch.  Several clubs in south Philadelphia will still show the mega fight between Oscar and Bernard.