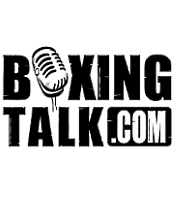 Shaw Predicts: Pacquiao stops Morales; Castillo-Corrales III another war, and Lacy Stops Calzaghe
RC: Gary you have three fighters taking part in three of the first three big fights of "06" First Manny Pacquiao 40-3-2(32) taking on Erik Morales on January 21st, then Diego Corrales taking on Jose Luis Castillo on February 4th and Jeff Lacy 21-0(17) taking on Joe Calzaghe 40-0(31) March 4th, give us your thoughts on those three match ups?

GS: Well obviously I feel extremely fortunate to represent all of these fine athletes, and what a beginning of a year to have Manny Pacquiao in January, Corrales in February, and Jeff Lacy in March. I mean that is a promoters dream come true.  I believe that I will be victorious in 3 for 3. I have that much confidence in my fighters, and I believe Manny Pacquiao will stop Morales this time. I believe Corrales and Castillo is a war, and I believe Lacy knocks out Calzaghe.
RC: Are you guys at all concerned going over there to foreign territory with Jeff….
GS: (Cutting in) Nope!
RC: How about a concern with Jeff having to go in there with an a very good experienced veteran like Calzaghe, and having in the back of his head that he has to ……
GS: (Cutting in) Nope, I have enough confidence in Jeff Lacy, that I can take him anywhere in the world, on anybody else's turf and believes he knocks them out.
RC: Let's talk about on of the best prospects in your stable in undefeated Super Middleweight prospect "Bad" Chad Dawson 20-0(14) we know he will be fighting on March 4th, but what's your overall plan for him in 2006?
GS: I believe that Chad maybe... I don't think he will fight for a world title in '06, I believe that is probably in '07, but we will come pretty close, I believe he will fight five or six times this year, and we have some big things planned and I just can't reveal them yet until
RC: (Cutting in) Gary you are talking with Boxingtalk.com where everyone reads it first, how are you going to hold out on our readers like that?
GS: It is not a question of first, I am very superstitious, I shoot dice and I am a superstitious gambler, and I don't like to announce fights or plans until I have them in place. But trust me, Chad has a real bright future, and it is going to be a real big '06 for him, and he is going to get some major T.V. time, I will tell you that.
RC: Is there any immediate conflict with having probably the biggest name (Lacy) in the Super Middleweight division next to Joe Calzaghe, with Chad Dawson and Jeff Lacy in the same division?
GS: No not at all, I have the biggest name in all of the Super Middleweight division and it's not Calzaghe, it is Jeff Lacy. But you know, look these are big boys and Chad is not knocking at Jeff's doorstep, they are not fighting one another and probably at some point Jeff may even go up to Light Heavyweight, or maybe he comes down and fights a catch weight against someone big in the Middleweight division. So for Jeff, Jeff is already there, for Chad he, it took Chad from 2000, to 2005 to really make his mark. So although Chad has 20 wins, we still have a year or two away to make Chad Dawson's mark. And by that time I don't believe he will be a super Middleweight; I believe Chad Dawson will be a Heavyweight.
RC: A Heavyweight? Or do you mean Light Heavyweight?

GS: I believe Chad Dawson will be a Heavyweight.
RC: Really?
GS: Yes
RC: Can you give us a little more on that?

GS: Yeah or course, Chad Dawson is a big boy; he has got a different bone structure. Different than Lacy, Lacy will be a 168 or 175 or 160 pounder, those are the three weight classed I see Jeff in, and he can rule wherever he wants to rule. Chad is just making 168lbs right now, and I believe…look from the time I got him he went from 160 to 168lbs, and he could be 175lbs. He is still young he is real young; I am telling you in two years that Chad Dawson will be a heavyweight that you will be talking about.
RC: Another fighter of yours that you actually just signed is former WBA Jr. Welterweight champion Vivian Harris 25-2-1(17), we know he has a fight on the non-televised portion of the January 20th ShoBox undercard, if all goes well how do you plan on brining him back?

GS: I love Vicious Vivian, I represented him when he was with Main Events, I think he has a world of talent, I think that for whatever those problems have been, I wont have those problems with Vivian. He and I get along great; we are on the same wavelength. I am going to give him either one or two tune-ups and, then a big fight. Maybe against someone like (Ricky) Hatton, maybe someone like Lovemore N'dou. But whenever Vivian fights its all action and Vivian can fight at 140 or 147 and fight with the best of them.
RC: Many industry insiders feel that you work with the best young heavyweight, in Chazz Witherspoon 9-0(6)(Fights off T.V. January 20th), why don't you tell us about him and is he actually signed with you?
GS: Yes, I have Chazz. He is a fine young man with a beautiful family, great Mom and Dad, probably the most educated other than Cal(vin) Brock, he and Cal Brock are two educated heavyweights, with a lot of talent. He is still raw, he is still young, he is still up and coming and he is still learning and I think Chazz is really about two years from really making a mark in the Heavyweight division. We are moving him slowly, but we are moving him the right way. We keep stepping up the competition each time and he is getting better and better each time.
RC: I spoke to Rico Hoye 19-1(14) recently and he told me that he has a fight on February 17th off-T.V. in Phoenix. You put him in tremendous position last year, which landed him a title shot with Clinton Woods and unfortunately he lost. What are your plans for Rico in 2006 if he is successful in February?
GS: To bring him back to another world title. Hey look, everybody knows that if I sign a fighter, they have to fight tough. They have to fight tough competition, and if they do their work inside of the ring and I do my work outside, then we will get him title shots. Rico had his, and we will get him another one. On a personal level, I really like Rico and I want to do whatever I can for him. I didn't abandon him when he lost, and he now knows that. He already had one fight with me (12/10/2005) and he is going to have a couple more, and we are going to put him right back. He is one of the premiere 175lb fighters. That division is not that thick all the way down the line. So I think Rico can make his mark.
RC: When can we expect to see him back in televised action?

GS: Probably…in May or June.
RC: How about Americo Santos 23-1(19), he just recently suffered his first career loss. What is the rebuilding process going to be like for him?
GS: Well we will bring him back, and I am glad you found all of my fighters.
RC: (I start to laugh)

GS: He is a real exciting fighter and we will bring him back with a confidence builder, then give him one other and then bring him right back on T.V.
RC: Nick Casal 11-0(10), what is up with him?
GS: Nick is one of my personal favorites, he is coming back on January 20th on the undercard of a ShoBox, and we had a really sky rocket fast drop, and we are going to put him back on there, and I understand he is weighing 137lbs right now, so we will fight him between 135-140lbs, wherever he feels most comfortable, but I believe Nick will probably be, one of the most exciting fighters in the 140lb weight class and everybody will be talking about him in '06. He punches like Jeff Lacy; he is the 140lb version of Jeff Lacy at 168lbs.
RC: Some of the other guys I am going to mention don't normally get as much exposure but I want to run them down and you tell me what's going on wit them
GS: Okay, sure
RC: Mario Santiago, Rolando Reyes, Juan Buendia, and Nonito Donaire?
GS: Well let me start with
Mario Santiago
13-0(8), best kept secret. Great 126lb fighter has a great trainer in (Evangelista) Cotto. I Believe that in '07 he will win a world title, and that will surprise everybody. He is the best-hidden secret.
The other one
Nonito Donaire
13-1(8) is going to be featured on ShoBox on January 20th, a real test for him and this is his stepping-stone to a world title. If he wins this fight, Nonito Donaire will be fighting for a world title by the end of '06 for sure.
Juan Buendia
12-0(7) a real tough kid from Chicago, he has a lot of confidence, he is still young and I am still moving him, basically slowly.
RC: How about Rolando Reyes 26-3-2(16) and Shane Cameron 14-0(12)?
GS: Rolando Reyes was supposed to be the main event on January 20th, but he got hurt, we will bring him back as soon as he is ready. I don't want to run him too fast, but as soon as he is ready and he was going to step up. I honestly thought that we were going to have a fight with Freitas, but they chose Julio Diaz I guess instead.
Shane Cameron is a Heavyweight from New Zealand and he will fight two or three times there, and then we will bring him back to the United States.
RC: How long before Americans will start recognizing an up and coming heavyweight prospect like Shane?

GS: I fought him here in '05, and I will probably do the same thing in '06. You don't just want to rush people just to get him on T.V., you want everything to be right. You want to set the stage so that when they are on T.V. guys like you write about him and say "What a fighter, he is all action, and really good." Rather than just put him and do more harm than good, I don't believe in rushing anyone.
RC: What happened between you and the Contender's Joey Gilbert 10-1(7), from I understand the two of you are no longer working with one another. What's with that?
GS: With Joey Gilbert, I thought that I had an understanding with. Then he made a fight with Jimmy Lange on his own and that just doesn't work with me.
RC: Does that mean he wasn't contractually obligated and it was just a handshake kind of deal?
GS: It was a handshake deal. I stuck with him when he left the Contenders. I flew him around the United States to certain fights. I put him on in Lake Tahoe, and then for him to turn around and …….  But I don't want to air any laundry in the press at all. Joey decided with his management group to go their own way, that's fine. I know what I can do, and the fighters that I represent know what I can do for them. If a fighter wants to go their own way and do it on their own then God Bless him.
Now
Ahmed Kaddour
19-2(9), he is contractually obligated to me.
RC: So what's; the situation with him?
GS: He wants out of his contract and I am not allowing him out of his contract. So he can send all of the letters he wants to the press, and do whatever he wants. It is not going to help him.
I offered him fights, he said he has had his nose fixed and I can't fight him until he tells me that his nose is okay. He just sent me a letter saying his nose is not okay, but he calls Jimmy Lange to find out if he could be on that card. So you figure that out.
RC: Did we forget anybody?
GS: There are a couple of fighters that I am talking to, that want to sign with me, and I don't sign anybody until I know that I can bring their career to the right place, I don't sign them just to sign them. I have a couple of really good fighters I am talking to, and as soon as I know I can move them, then I will.
RC: In 2006 what type of statement will people be able to say about GSP?
GS: That I try to do the very best for all of the fighters that I represent, and that is my mantra for '04, '05, and '06. When fighters sign with me, they get what I promise and just as I do the very best for them outside of the ring, they gotta do the best inside the ring.
Send questions and comments to: ray@boxingtalk.com