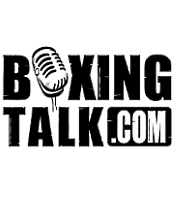 Press Release:
The World Boxing Association's 84th annual convention is next week (October 31-November 5) in South Korea and WBA heavyweight champion John "The Quietman" Ruiz is petitioning the organization to mandate random testing for performance enhancing drugs. Reinstated as WBA champ after James Toney tested positive for violating performance enhancement drug rules after their April 30 title fight, Ruiz has publicly called for a stricter drug policy in boxing and he's frustrated that no action has been seriously discussed, never mind taken. 
"Nobody in boxing seems to care or they'd be tougher tests," Ruiz said. "I'm asking the WBA to rule random testing, at the very least, for all world title fights. Fighters are taking steroids and getting away with it. It's very dangerous. Steroids make fighters stronger and quicker; allow them to workout harder, longer, and comeback from injuries much quicker. It's so easy to take steroids and get away with it because we know when we'll be tested (immediately before and after fights). There's no random testing in boxing. Other sports have addressed steroid problems. Boxers risk their lives every time they go into the ring. A fighter taking steroids is going to kill an opponent someday. I only hope it doesn't take a tragedy for the WBA to make a change in its policy." 
"The Quietman" has called for random drug testing anytime between the announcement of a fight right up until the day of the event in order to prevent the use of anabolic androgenic steroids and other banned performance enhancing substances.  
Ruiz is the first and only world heavyweight champion of Hispanic heritage. He has beaten former world champions Evander Holyfield, Hasim Rahman and Tony Tucker, as well as top 10 contenders Andrew Golota, Fres Oquendo and Kirk Johnson.