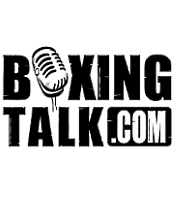 Juanito Rubillar aims to become the second Filipino, and first in 14 years, to win the World Boxing Council (WBC) light flyweight title when he challenges reigning titlist Jorge "Travieso" Arce in a rematch today.
Rubillar (33-8-7, 15 KOs), the No. 1 contender, and Arce (36-3-1, 27 KOs) will battle for the second time in a 12 round affair in front of fans in Tijuana, Mexico.
The first time they fought in Oct. 2001 at Tijuana's Municipal Auditorium, Arce won via unanimous decision to capture the division's vacant interim title. Arce took full distinction as the real WBC light flyweight champion after coming out victorious against Korean Yosam Choi eight months later.
"It's payback time. The past is past, and it will not ruin my desire to bring home the honor," said Rubillar, who if victorious will become the fourth Filipino in history to win a world light flyweight crown after Dodie Boy Peñalosa (IBF), Tacy Macalos (IBF) and Rolando Pascua.
Pascua grabbed the same WBC 108-lb crown when he knocked out then king Humberto "Chiquita" Gonzalez, also a Mexican, in the sixth round on Dec. 19, 1990 in Inglewood, California.
The Rubillar-Arce fight will be the main event of a 9-bout card at El Torreo de Tijuana around 8 p.m Saturday (11 a.m today in Manila). It will be Arce's 6th title defense.
Arce is the sixth Mexican champion of his division in WBC history after Freddy Castillo, Germán Torres, Amado Ursua, Gonzalez and Melchor Cob Castro. The Los Mochis native said he wants to dedicate his upcoming victory to his fans in Tijuana for their untiring support since making his pro debut in January 1996.
In the chief supporting bout, International Boxing Federation (IBF) top ranked Wyndell Janiola (15-2, 7 KOs) faces another local boy, second-ranked Eric Ortiz (22-4-1, 15 KOs) in a non-title fight.
The IBF refused to endorse the Janiola-Arce tussle as a final eliminator to determine IBF light-flyweight champ Victor Burgos' mandatory challenger – as reported throughout the month.
The New Jersey-based boxing body did not send a representative to the weigh-in to solidify its position.
The Tijuana Boxing Commission heard Rubillar's manager, Gabriel "Bebot" Elorde, plea to change the scale at the official open-to-public weigh-in at the Plaza Revolucion in suspicion that Arce was overweight.
But the 5-foot-6 champion tipped the scale beneath the 108 pound limit. He was 48.900 kilo (107.58 lbs) while Rubillar was 48.500 kilo (106.7 lbs).