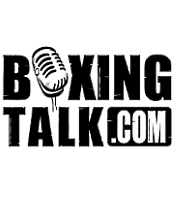 "It's like a hungry fish, a hungry fish will bite quick and the fact Roy jumped at this so quick shows me that he is hungry for it!"
Roy Jones Jr. will face World Champion Antonio Tarver once again and according to Roy's father, he will be prepared. Roy Jones Sr., who goes by Big Roy to those who know him, took time out of his busy schedule to talk to Boxingtalk's own Brad Cooney. Big Roy pulls no punches in this must read exclusive interview. You don't want to miss what he had to say about his son's performance in his last couple of fights and how Roy currently looks in camp as he prepares for some "Get Back". Check it out!
BT: Big Roy, firstly thank you very much for sitting down with Boxingtalk.
RJS: No problem Brad, anytime.
BT: Roy, let's get right into this, talk about Roy Jones Sr. and Roy Jones Jr. once again training together.
RJS: Well he needed me, he needed my help. I am his father and I am there for him and always will be. He told me that he signed to fight Tarver and that it would happen within 8 weeks, and that was that. It's simple as that.
BT: So Roy, it's as simple as that, he just picked up the phone and called?
RJS: Well that's all it took. I have always been there anytime he needs me. As long as Roy is doing well on his own I don't have a problem. When they are kids and when they are small, you have to stand over them and watch them. But when they get to be men, you have to stand back and watch them. But you still have to watch them. Any time that Roy truly needs me wether he says so or not, if I had of gotten any indication that he needs me, I would have been there, he's my son.
BT: Roy, what do you feel Roy Jr. needs to do this time around in order to beat Antonio Tarver?
RJS: Well, I don't see where Roy needs to do much different than what he used to do. But what he needs to do is be better prepared. If Roy is prepared, I don't think Tarver can beat Roy. I think Roy had too many irons in the fire and tested all of them, and he spread himself too thin and went into the ring unprepared. If he trains hard and touches up his skills a little bit, and goes in there with the right mind-set, you will see a different outcome. Being prepared, to me, is the most important thing.
BT: How does Roy look in camp ?
RJS: He is looking better than I have seen him look in a long time. I see Roy doing things that he hasn't done in a long time. Things are coming back to him. I am seeing alot of things that Roy is doing now that he got away from.
BT:  Big Roy, talk to the critics for a minute. There are a lot of people out there that say Roy got old and his time is past.
RJS: Well, as you know nothing happens overnight like that. Roy might appear to be that way because of the lack of preparation and condition, so naturally that may appear that you got old. Roy has been around a long time and he has absorbed more in his last two fights than anyone has ever seen. So that why they think he is getting old, but you can attribute that because of the lack of maintenance on his skills. I mean, he is aging, but it's not enough to where it is hindering his performance as what it may appear to be...but that's attributed to his preparation.
BT: Roy, talk about where Roy Jr's mind-set is right now. How hungry is he?
RJS: Well, naturally he is ready to do this. Obviously he took the first opportunity available. I think the reason that he got this fight at such a short time is because the Hopkins/Taylor fight was tentatively supposed to be on that date, but the stitches in Taylor's head prevented him from being ready by then. So Roy has got to be hungry to grab at this fight this quick. It's like a hungry fish, a hungry fish will bite quick and the fact Roy jumped at this so quick shows me that he is hungry for it. My only concern is Roy being ready. He has to be ready for it.
BT: So other than being prepared, is there anything that you have seen in his last few fights that you are addressing to fix?
RJS: You know, Roy only trained 4 or 5 good days against Glen Johnson. You just can't do that. To me Roy has got something that he wants to prove, he want's some "Get Back", you know what I mean?
BT: Roy, what are your thoughts about being back in the gym with Roy Jones Jr., your son.
RJS: Well naturally, it excites me and it pleases me. As long as Roy is doing fine, it doesn't worry me. If you have kids, you know what I mean. When you see your kid going in the wrong direction, naturally he is a man so the thing to do is tell him and try to inform him of things he may not see.
BT: Roy, that must have been frustrating for you to see Roy's last few fights then.
RJS: I didn't even watch them, because I knew he wasn't prepared.
BT: Big Roy, what do you think Roy's intentions are if he wins and what do you think his intentions are if he loses this fight against Tarver?
RJS: Well (laughing) him losing never crossed my mind...(laughing)...not until you just said it. I never thought about that. It's a possibility, Brad, but I guess I just don't want to look at him losing at this point.
BT: Well I am a writer Roy, I have to touch on all possibilities (laughing)
RJS: (Laughing) Brad, don't get me wrong, I am glad you brought that up. It never even crossed my mind that he could lose.
BT: Roy, talk about what a win for Roy Jones Junior would do. Not so much for his statistics, but for what it would do as a man, a human being.
RJS: I don't think Roy is doing this for his legacy. He is just doing this simply for "Get Back". He just wants to get some "Get Back". I jumped on this opportunity and in a way he is kind of humiliated. Not in a sense that he has to prove things to people in the world, but it's the nature in the man.
BT: Roy, "Get Back"  is the new phrase I am hearing, no?
RJS: Yes, and he want's about 500lbs of it. I doubt this fight is for the money, the way he is addressing this thing, don't none of that matter. I know this much, if Roy gets beat by the better man, he will do that with no disgrace, but he just don't believe Tarver can beat him this time. (I don't either)
BT: What's the training schedule like?
RJS: Twice a day, once in the morning, and once in the evening. We'll do this until I see some things get right.
BT: Who else is involved in the training camp?
RJS: Just me and Roy. I mean there a few guys around but they aren't doing nothing and I am not interested in what they are doing.
BT: Roy, thank you very much for talking to Boxingtalk. I appreciate it very much. Good luck with the fight against Antonio Tarver.
PURCHCASE MY NEW BOOK, BRAD COONEY'S LET'S TALK BOXING
http://www.authorhouse.com/BookStore/ItemDetail~bookid~26398.aspx
" There's not a boxing fan out there that shouldn't have this book"   - HBO's Harold Lederman
CLICK HERE FOR MORE OF THIS MUST READ EXCLUSIVE
Send questions and comments to: bradcooney1@bellsouth.net