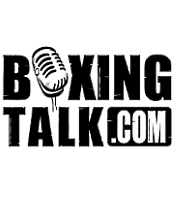 Sole 2004 US Olympic Boxing Gold Medallist To Make Pro Debut On Antonio Tarver vs Glen Johnson Undercard
Press release:
Andre Ward captured the hearts of the United States this Summer with the sole Gold medal-winning performance at the 2004 Olympics in Athens, Greece, making him the first US Olympic Gold medal winner since 1996.  Now Ward is poised to make his mark on the pro game, and Goossen Tutor Promotions and Roy Jones Jr.'s Square Ring are pleased to announce the signing of this future superstar to a promotional contract. "I'm exhausted," laughed Ward's manager James Prince.  "We looked at every opportunity out there and had a tough choice with the last two standing - Square Ring Inc. and Goossen Tutor Promotions.  It hit me that each brought a different strength to Andre, with Roy's stardom and career independence and Dan's experience and promotional abilities. I like making history and we're going to do it with this team." 
"This is the best thing Square Ring has done since I turned pro," said Square Ring President and boxing great Roy Jones Jr. "What a thrill to have the great Roy Jones Jr. as part of my promotional team," said Ward.  "He's done it all - the Olympics, pros and now promotions.  Roy and Dan (Goossen) as a team will be the greatest."
Added Brad Jacobs of Square Ring, "I am elated that Goossen Tutor Promotions and Square Ring are combining our promotional skills and efforts towards the goals of today's preeminent elite boxer Andre Ward." Ward will make his professional debut at Los Angeles' Staples Center on December 18 on the undercard of the light heavyweight championship bout between Antonio Tarver and
Glen Johnson. "Remembering the pro debuts of past Gold Medallists through the years, I just want to carry the torch and put on a spectacular performance for the fans on December 18," said Ward. 
"I don't care who I fight, I just want to get this thing started."
A native of Oakland, California, the 20-year-old Ward is known for his blazing hand speed and ring savvy.  Even more importantly, Ward is a true student of the game with a Spartan work ethic that paid dividends in Athens as he rolled through representatives from Italy, Russia, Uzbekistan, and Belarus on his way to Gold.  But to truly show what Ward is about, in his Gold medal bout against Magomed Aripgadjiev of Belarus, he displayed his warrior's heart as he dealt with a rapidly swelling right eye late in the bout to win 20-13.  Unbeaten in the last six years, Ward has not tasted defeat since the age of 14.  He plans on carrying that winning tradition into a pro game in need of outstanding athletes who are also strong role models.
"The responsibility for being a boxing hero and for carrying the sport's future has always fallen on the shoulders of our Olympic Gold Medallists, dating back long before the Ali years," said Dan Goossen of Goossen Tutor Promotions. "Andre will carry this responsibility well and reinvigorate this sport for many years to come."