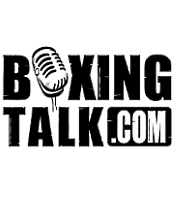 Over the weekend, Boxingtalk.com spoke with former longtime Mike Tyson trainer Kevin Rooney about the possibility of he and Tyson again hooking up to wreak havoc on the rest of the heavyweight division. Rooney, who is currently training super middleweight  Leonard Pierre (WBC #16) among others, explained to Boxingtalk that he believes Tyson still has what it takes to return to the dominant dynamite fisted phenom that exploded onto the scene almost twenty years ago. "I've told people my door is open to Mike, but no one from the other side has ever gotten back to me," stated Rooney. Boxingtalk will soon be in touch with "Iron" Mike to see if there's any possibility of that changing. In the meantime members click here for this must read interview for Rooney's thoughts on what Tyson must do to return to form, as well as his thoughts on Tyson needing medication, and being labeled a "manic depressant."
Does Rooney think Tyson still has what it takes to reach the heavyweight mountaintop?
"I'm open for it. I have a game plan for Mike and I know the things that he was learning under Cus and me will still work for him today. I would just bring him back to things we did. He'd have to work intensively, I would say for about eight weeks, going back to a lot of the old stuff. We'd be doing a lot of sparring and I don't know if he likes to spar that much anymore, but he'd be able to do it if he wanted to and if he wants to do it with me, my door is always open. I just hope he isn't at the point where he doesn't want to listen to anybody.
Rooney Later Added:
"I don't think Mike is a manic depresssant, I always defend him on that though, they say he needs to be on medication, but as far as I believe he doesn't need to take any medication. I know for a fact he never took no medication with Cus, or when Jimmy (Jacobs), Bill (Cayton), and I took over.
CLICK HERE FOR THE FULL MUST READ INTERVIEW....IT'S GREAT TO BE A MEMBER!
Send questions and comments to: gleon@boxingtalk.net