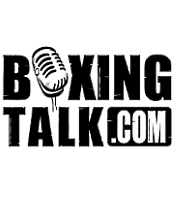 Ever since Rocky Juarez laced the gloves for the first time when he was just a child, he always had his own American dream.
To most people "The dream" consists of success, fame and of course money. Rocky has had his share of all of these, but the dream in his mind still wasn't happening. What was missing? A world title. It seems that after the 2000 Olympic Silver medalist lost his last fight against Humberto Soto in August that he has dropped off the face of the planet. No media, no word at all from Rocky. Well, Boxingtalk is the first to get Juarez as he sets the record straight and informs the boxing public that he is still here and plans to be until his "American Dream" is a reality.  
BT - What up Rocky?
RJ - Great, just getting ready for this fight December 9th with Reynaldo Hurtado. I'm just happy to get back in the ring, but I do wish that the fight would be televised.
BT - After such a big fight on HBO with Soto, are you surprised that you don't have a tv date? It was not like you were brutally KOed by Humberto or even really beaten easily.
RJ – Well, I am a little disappointed but there is not many dates open right now. With the major networks being out for the rest of the year, not a whole lot happening. They told me that even if I would have won against Soto, I still would be fighting off tv.
BT - Have you changed anything in your training since the loss to Soto?
RJ – I don't think that the loss really affected my training very much. I did always have the fear of losing my first fight, but I can now say that I got it out of the way. Which is a good thing, because now I can just focus on getting back the respect that I had before.
BT – When we talked last night, you mentioned that if Soto were to give a rematch right now, even with only two weeks notice again that you would take it.
RJ – Exactly, I would take that fight in a heartbeat.
I think that it would be dumb for me not to take that opportunity.
Soto was the better man that night, but not the better fighter.
BT – Do you think that you are ready for the big time again, after your next fight? Or do you want to just want to take it one step at a time?
RJ – I feel like I am ready now for the top again. But my promoters have been in the fight game longer than I have, maybe they know something that I don't know and want me to get my confidence back up and then fight anyone out there.
BT – Rocky, any words for your fans before we close?
RJ -  Yeah, to all my fans and the b-talk viewers, there is no doubt that I will be back. I will be back strong. I have the hunger and I don't fear anything and I am ready to get back in there and knock people out. So to my fans out there that still have confidence in me, even though I haven't been in the public eye, I've been training hard in the gym and I will be back. Being world champion is still my dream, till I reach that goal I will not rest.