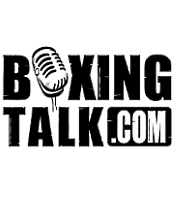 In the peculiar world of Boxing, a defeat can usually lead to further opportunities. Sadly, in a sport that has littered itself with spurious titles the term "must win fight" has lost its true meaning. 
However in the case of Gary Lockett and Ryan Rhodes, this emerging trend has been bucked. Much maligned and seemingly forgotten, both fighters have been left on the outside looking in after experiencing unexpected losses to Yuri Tsarenko and Lee Blundell respectively almost four years ago.
Until now.
On Saturday night, the pair will finally take centre stage when they clash for the vacant WBU middleweight bauble at the Newport Sports Centre. The title may not mean much but try telling that to Lockett and Rhodes who between them have gone 17 fights without so much of a sniff of title action.
It's a genuine crossroads meeting pitting the aggressive, ferocious punching Lockett, 25-1 (18), against the unorthodox, quicksilver Rhodes, 34-3 (23).
"It's a massive opportunity," acknowledged an upbeat Lockett who was once considered Britain's finest light-middleweight prospect after he stopped former WBA title challenger Kevin Kelly in four rounds.
But while Lockett and Rhodes have been forced to play a frustrating waiting game, the 29-year-old Lockett feels that he especially is deserving of Saturday's chance.
"I don't necessarily agree that mine and Ryan's careers have mirrored each other," said Lockett when questioned. "He's fought for the world title (losing to Otis Grant UD and Jason Matthews KO2 in challenges for the WBO middleweight crown) and been beaten three times - two of those have been by knockout," stressed the Welsh banger.
"I've only lost the once (a split decision to Yuri Tsarenko) and that was because I was so weight weakened. I had to lose around a stone in the final week for the Tsarenko fight and in the rematch (which Lockett won on points over ten a year later) I was only given two weeks notice and had recently returned from holiday," he added.
Possessing chilling knockout power in either hand it's something of a mystery as to why the heavy-handed Lockett's career has stalled. The shocking loss to Belarusian journeyman Tsarenko in which afterwards Lockett's face resembled that of someone who has been hurled through a car windscreen was certainly a setback. Yet ironically it was the Welshman's controversial points win over Michael Monaghan in June 2003 that really appeared to damage his credibility – a fight which saw exasperated promoter Frank Warren vacate his ringside perch midway through.
Keen to set the record straight, Lockett duly did so, leathering the outgunned Monaghan in three rounds in their rematch and following this up with an impressive second round demolition over the normally durable Allan Gray in September.
"My victories over Monaghan and Gray seem to have made people sit up and take notice of me again," surmised Lockett.
But in keeping with the Cwmbran man's injury and illness plagued career his last performance was hampered by a stomach bug as he outpointed Victor Kpadenue over eight rounds on the undercard of Johnny Nelson's successful WBO cruiserweight title defence against Vincenzo Cantatore in Rome in November.
"I was suffering with sickness and diarrhea and should never have gone through with the Kpadenue fight," admitted Lockett.
"I was unable to eat anything in the lead-up but on the day of the fight I had a meal and felt better. But if anything this lulled me into a false sense of security because I thought I was getting over things. In the first round I wobbled him and tried to force the stoppage but I wasn't up to it. After that I decided to just outbox him for the remainder and try and get through it."
Food for thought for Rhodes, perhaps.
Under Frank Warren's guidance in the mid-nineties, Rhodes became the fastest ever outright winner of a Lonsdale belt in just 90 days and, at just 20 years of age, the youngest British champion in 57 years. Clearly, the Sheffield switch-hitter is a fighter who thrives on confidence and is currently on a winning run of nine coming into this.
"Ryan might have been encouraged after watching my last fight but there's no disguising the fact that I'm in great condition for this one. I'm currently 11st 9lbs and have been in training for ten weeks. Sparring Matthew Hall, who loves a good tear up, and Thomas McDonagh, who is even sharper than Rhodes, has been ideal preparation," stressed Lockett.
"It's a false confidence that Ryan has got. Look at the guys he's been beating! Craig Lynch and Alan Gilbert are the kind of tests for fledgling pros. He fought Hussain Osman in his last fight and won on a cut eye but Osman was in the fight until then even though he's lost most of his ambition these days. I was stopping Osman in two rounds five years ago!"
Whilst Rhodes' opposition has been circumspect since he left longstanding trainer Brendan Ingle for emerging Sheffield counterpart David Coldwell 12 months ago, the former "Spice Boy" appears to have recaptured his enthusiasm and trademark flowing combinations delivered with dazzling speed. However, doubts remain about Rhodes' defensive frailties and questionable punch resistance.
"It's something myself and my trainer Brian Hughes have spoken about. Even though I think I might end the fight with the first good punch I land I know I've got to be sharp, keep it tight and not go looking for him. Some seem to think that Rhodes is going to outbox me but forget that I was a European amateur champion with underrated skills. I'm an improved fighter now and my defence and movement is better. I've never had credit for some of my sharp counter punching."
Victory on Saturday should finally open some doors for Lockett within a middleweight division that has undergone a much needed makeover following the arrivals of Jermain Taylor, Winky Wright, Arthur Abraham and Kelly Pavlik.
"I'm ranked seventh by the WBO at the moment. I don't regard myself as among the top three in the world but with my punching power I've got a chance with anyone."
For Lockett a small opportunity could be the beginning of a great enterprise.