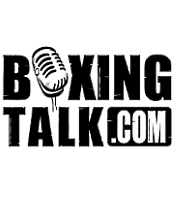 PRESS RELEASE
: The Georgia Sports Hall of Fame's Honors Court selected 10 individuals for its Class of 2006 on Monday morning.  The class includes:  Taz Anderson (football), Bobby Cox (coach/manager), Ray Donaldson (football), Bobby Gaston (contributor), Lea Henry (basketball), Dr. Jack Hughston (contributor), Bettye McClendon (contributor), Al Mead (track and field), Marian Morgan (coach/manager), and "Sugar" Ray Robinson (boxing).   
The 2006 GSHF Induction Ceremony will take place on Saturday, May 20 at the Macon City Auditorium.  
This year's class of inductees includes the first-ever selection of a paralympic athlete in Mead.  
"The Honors Court has really broken new ground by selecting Al Mead for induction," said GSHF Executive Director Jacquelyn Decell.  "It shows the Georgia Sports Hall of Fame will recognize all athletes, disabled or not, and the worthiness of their accomplishments.  Al Mead's exploits certainly speak for themselves."  
Taz Anderson:  Six-year NFL veteran who played tight end for the St. Louis Cardinals (1961-1964) and the Atlanta Falcons (1966-1967)…Finished his career with 87 receptions for 1,335 yards and nine TDs…Best season came in 1965 with 35 catches for 535 yards and three TDs…Lettered three years at Georgia Tech playing halfback, fullback and end…Played in the 1959 Gator Bowl and 1961 Senior Bowl…Led Tech in receiving with 10 catches in 1959...Inducted into the Georgia Tech Hall of Fame in 1982…Named All-State in 1954 and 1955 at Savannah High…Co-captained the South squad in the state high school all-star football game.  
Bobby Cox:  One of the winningest coaches in professional baseball history and the winningest coach in Atlanta Braves' history…During his 23 years (not counting 2005) as a head coach, he has compiled a staggering record of 2002 wins and 1531 losses…In Atlanta, he is 1,647-1,239…Cox has led the Braves to 13 consecutive divisional titles, 1995 World Series championship and five overall appearances in the Fall Classic…He was named Manager of the Year by the Baseball Writers Association of America in 2004…He also received the same honor from the Sporting News for the sixth time – more than any other manager since the magazine started balloting in 1936.  
Ray Donaldson:  Enjoyed a 17-year NFL career with the Baltimore/Indianapolis Colts, Seattle Seahawks and Dallas Cowboys…He earned six Pro-Bowl honors and became the first African-American to play center in the NFL…Won a Super Bowl title with the Cowboys in 1995…Played in 244 career games…1979 All-SEC selection at the University of Georgia…Lettered three years at UGA from 1977-79…All-American and All-State performer at East Rome High School…High School jersey retired by East Rome.  
Bobby Gaston:  One of the most respected men in college football officiating…Has been involved in Southeastern Conference football officiating for nearly five decades… Received the Officiating Award by the National Football Foundation and College Football Hall of Fame in 1995…Supervisor of football officiating for the Southeastern Conference since 1988…Was as an SEC official from 1957-1981 and worked 18 bowl games.  
Lea Henry:  Starting point guard on the 1984 gold medal winning U.S. Women's Olympic Basketball team…Four-year starter at the University of Tennessee…Captained three teams that competed in the Final Four…Two-Time Academic All-American…Scored over 1,000 points and compiled 593 assists in her UT career…1983 All-SEC selection…Played on US international teams from 1978-1984…Selected as a 1979 Kodak High School All-American at Southwest Georgia Academy.  
Dr. Jack Hughston:  Known by many as the "Father of Sports Medicine"…One of the first physicians to attend to athletes on high school (1952) and college football sidelines…Orthopaedic consultant for Auburn University from 1952-1994…Presided over the first sports medicine conference in Georgia (1960)… Invented the protective mouthpiece that was made mandatory for high school football players across the nation in 1962…Founder of the American Orthopaedic Society for Sports Medicine, and the American Journal of Sports Medicine…Chairman of Sports Medicine for the American Academy of Orthopaedic Surgeons from 1965-1975.  
Bettye McClendon:  Became the first female to officiate a men's college basketball game…Women's college basketball official…Officiated the Final Four of the Mid-Eastern (MEAC) and Southwestern Athletic Conference (SWAC) Women's basketball tournaments…Physical Education Coordinator for Atlanta Public Schools from 1974-1991.  
Al Mead:  The first paralympic athlete to ever be selected for induction into the Georgia Sports Hall of Fame…Dominant figured in amputee track and field for 14 years…Won the gold medal while setting a world record in the long jump at the 1988 Seoul Paralympic Games…Captured silver medal in the long jump at the 1992 Barcelona Paralympic Games…World record holder in the 100 meters from 1982-1988…Seven-time national champion in the 100 meters…14-time national champion in the long and high jumps.  
Marian Morgan:  An influential figure in the development of African-American Olympic track athletes from 1949-1971…Her coaching produced gold medalists like Mildred-McDaniel Singleton, Margaret Matthews Wilburn, Wyomia Tyus, Edith McGuire Duvall, Lucinda Williams Adams, Isabell Daniels Holston and Martha Hudson Pennyman (all in the Georgia Sports Hall of Fame)…Was selected to coach the US Women's National team that competed against Russia in Moscow in 1961.  
Sugar Ray Robinson:  Arguably "pound for pound" the best prize fighter in boxing history…Born in Ailey, Georgia, Robinson held the world welterweight title from 1946-1951 and was the world middleweight champion five times from 1951-1960…In 200 career fights, he never took a 10 count…In 1997, Ring magazine chose Robinson as the best boxer in its 75 years of publication…Fought the "Raging Bull" Jake LaMotta six time, winning five…Finished his career with a record of 175-19-6.  
The Class of 2006 brings the total number of members in the Georgia Sports Hall of Fame to 344.   
"Every induction class is special, but I have to say this is one of the most balanced I have ever seen," Decell.  "Their distinguished careers and pioneering efforts are staggering."