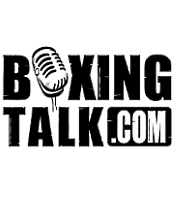 The Grim Reaper who's ready to claim Lacy's undefeated record
When Robin Reid was announced as the next challenger for IBF Super-middleweight Champion Jeff Lacy, the consensus response was, "Robin who?". Hardcore fight fans might have heard the name, and the more knowledgable heads might even know the 34 year old had a brief spell as WBC Champion some years ago, but by and large, outside of Western Europe, Robin 'The Grim Reaper' Reid is something of an unknown commodity.
The Olympic Bronze medallist from Barcelona '92 turned professional the following year, and built up an uninspiring 21-0-1 record against the usual British journeymen with sub .500 logs. From out of the blue, however, a world title opportunity was dropped in Reid's lap when he was given the chance to travel to Milan to take on Italian hero Vincenzo Nardiello for the WBC Super-middleweight crown. Entering the ring as an unknown, untested, unproven underdog, Reid tore the form-book right up, knocking the local hero out with body shots before the shocked Milanese supporters.
Reid went from proverbial zero to hero overnight. A former model with a ripped torso and an engaging personality, he was an instant hit and gave his fans a thrilling first defence by outslugging South African Giovanni Pretorious on a huge Prince Naseem Hamed bill. Reid, tired and with his back to the ropes after a two fisted tear up, landed a mighty right hand that spelled a sudden end to Pretorious' game challenge in the 7th round.
Three months later, Reid squared off against a fighter whom many said would be his toughest challenge yet...the tough, uncompromising Henry Wharton. Wharton had gained a reputation as one of England's true tough guys, a battle-proven Northern hardman with an iron chin and a solid punch. His only defeats had been close decision losses against fellow Brits Chris Eubank and Nigel Benn. The logic was that if he had been able to push world class stalwarts like Eubank and Benn to decisions, he'd have no trouble beating the  relatively inexperienced successor in Robin Reid.
However, on a star studded Manchester card that featured the likes of Naseem Hamed, Winky Wright and Danny Williams, Reid put on his best performance, abandoning his usual counter-punching slugger style for a patient boxing display. Revealing this previously unseen skill almost stole the show from the more established names. Wharton was never really in the fight as Reid jabbed, pot shotted and moved to a wide decision win.
The fight after, a low key 3rd defence close to home in Widnes, England, saw Reid's reputation take a backwards step as he looked jaded and stale, struggling on points against tough Hacine Cherifi, the same balding Frenchman who would briefly win a middleweight belt and then subsequently get whipped by nearly every world class 160lb'er over the next few years. It wasn't a performance to be proud of.
Reid's years in the boxing wilderness well and truly started in his next bout, as he was unanimously outpointed by veteran Sugarboy Malinga, losing his WBC belt in one of the dullest title fights in British history. From the beginning, Reid lacked fire and was content to circle the ring, eating jabs and only occasionally offering anything in return. It was the first of three successive big fight losses Reid would suffer.
An undercard knockout return was followed by a chance at redemption against rising Welshman Joe Calzaghe. Calzaghe had already won a minor belt en route to 25 wins in a row, an astonishing 23 by knockout. Reid, he promised, would be his 24th, and the majority of the British press agreed. It didn't turn out that way, at all. In fact, Calzaghe's aggressive southpaw style played right into Reid's counterpunching, and the Grim Reaper smashed home looping right hands all night, losing only by a split decision based on Calzaghe's slightly higher workrate.
Disillusioned with what he had perceived to be a bad decision, Reid took a year off. The intent was to recharge the batteries after a busy couple of years before returning, rejuvenated and ready to assault the super-middleweight division. "The division's been boring without me," he lamented just before his return on the undercard of a big Mike Tyson fight in Glasgow, Scotland. Boring or not, the division wasn't exactly thrilled by his comeback  when Reid limped home to a dull points defeat to tall, awkward Silvio Branco.
With a mediocre 1-3 record in his last four fights, Reid was at the lowest point of his career. His best recent performance had been a loss, and he was now three years removed from his world title days. The only thing left was to go back to the drawing board, so Reid began building a nice little resume of wins over a mix of domestic and international contenders-cum-journeymen, including one semi-impressive win over former jr middle champion Julio Cesar Vasquez, who was still pretty sharp and sporting a 63-3 record. Finally, six years after his first title reign, Reid got another shot, this time against German slickster Sven Ottke, the long reigning WBA/IBF Champion who at the time had 19 defences to his name. Ottke was much maligned for his boring, jab 'n' move style, but much respected for his list of wins over fighters like Charles Brewer, Thomas Tate, Byron Mitchell, Anthony Mundine and Glencoffe Johnson.
Reid, it has to be said, was expected to lose. His counter punching style didn't match up well against a mover like Ottke, and Ottke had beaten tough punchers before. It was to everybody's surprise, therefore, that Reid dominated the fight, winning the majority of the rounds with a crisp boxing display against a lifeless Ottke. The German contented himself with moaning to the referee about invisible infractions and fouls. The referee, a certain Roger Tilleman, managed to do everything in his power to favour Ottke, from giving Reid ridiculous and obscure warnings, to docking the Englishman points for pretty much no reason. And then, to everyone's amazement watching the fight on BBC Television in the UK, the judges proceeded to render a shocking unanimous decision to Ottke.
 "I would have had to knock him out to get a draw!" Reid incredulously stated afterwards, "I reckon it was his Mom and two of his best mates judging."
 Despite the controversial decision, it announced Reid's return as a world class fighter. It also showed that he had learned from his earlier struggles, and that he could fight an opponent on the retreat. However, with IBF Champion Jeff Lacy, he has no worries about his opponent retreating. Two more wins (including one over then-unbeaten Irishman Brian Magee) and Reid finds himself in with just the kind of opponent he excels against...a strong, come forward type. However, this is no Henry Wharton; Lacy is young, unbeaten and, as Mike Tyson might say, 'hits like a f-ckin' mule'. What we essentially get is a classic match up between a guy who loves to slug off the back foot verses a guy who loves to bull forward, both with KO power, both with proven credentials.
So who gets the edge?
Initially, when forced for an answer, I'd have immediately plumped for Lacy...too young, too fit, too strong, plus he has the big pre-requisite for beating Reid: a high workrate. However, on reviewing Reid's world title performances and his razor-close effort with Calzaghe, the playing field suddenly looks more even. Lacy, remember, was rocked on occasion by Omar Sheika in his first title defence, and it's entirely possible that Reid hits harder than the Palestinian contender. By all accounts, Lacy was also pushed harder than expected by Rubin Williams en route to a stoppage win in his second defence, so maybe this isn't such an open-and-shut case.
Whichever way the fight goes, however, this will be many non-European's first glimpse of Robin 'The Grim Reaper' Reid. With his title days behind him, his back to the wall, and in what may be his final big pay day, this likeable, hard working puncher with film-star looks and true British grit may just give you all a performance and a fight to remember him by.