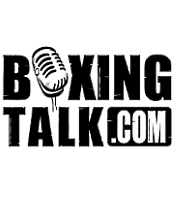 Home sweet home. In some major sports, home field advantage is huge and often can be the difference between winning and losing. Not so in the sweet science, however, where performance and what one does in the ring counts most. "Once the bell rings, it is just you and your opponent," said Alejandro "Terra" Garcia (25-1, 23 KOs), who defends his World Boxing Association (WBA) super welterweight belt against local favorite and former world welterweight champion Jose Antonio Rivera (37-4-1, 24 KOs) Saturday, May 6, 2006, on SHOWTIME (9 p.m. ET/PT, delayed on the west coast). "Rivera may have a big crowd rooting for him, but I still have my fists. They are the great equalizer.'' 
In front of what will be a raucous setting at the DCU Center at Worcester, Mass., and millions more watching on SHOWTIME CHAMPIONSHIP BOXING, Garcia will make the first defense in his second stint as WBA 154-pound champion. In an exciting junior bantamweight world title fight that will open the telecast, talented southpaw Luis "El Demoleder" Perez (23-1, 15 KOs) defends his International Boxing Federation (IBF) belt against mandatory challenger and No. 1 contender Dimitri "The Baby" Kirillov (28-2, 10 KOs). The world championship doubleheader is promoted by Don King Productions.  
"Having a big crowd of people on hand to support you is great, but what good is it if you give them nothing to cheer about?" Garcia asked. 
Garcia, of Tijuana, Mexico, was reinstated by the WBA as its 154-pound champion when  Travis Simms refused to give him a rematch. The only defeat in Garcia's career came when he was dethroned by Simms on a controversial, one-punch fifth-round knockout on Dec. 12, 2003. 
Entering the fifth round of the battle of unbeaten super welterweights, Simms led, 39-37, on two of the scorecards and was even on the other. Garcia seemed to be coming on. However, with 1:39 to go in the stanza, Simms caught Garcia with a sharp left hook to the jaw. The challenger followed with a stiff right uppercut that nailed Garcia squarely on the chin. The fighters fell into a brief clinch with their arms resting around each other. The referee, who was behind the action, yelled "break" from a distance. 
Garcia dropped his hands as he waited for the referee to step in and separate him from Simms. 
Simms, however, beat the referee to the punch. As the boxers took a step back, Simms hit Garcia with a picture-perfect left hook flush on the chin. Garcia fell toward the canvas, out cold before he slammed on the floor. With his right glove folded over his face, Garcia never moved as the ref counted him out. 
"I got careless," Garcia said. "I know I am supposed to protect myself at all times, but I was only doing what the referee told us to do when he went over the rules before the fight. 
"Simms hit me on the break. The ref started to separate us and I stepped back and relaxed. I did not think it was a fair punch. I wanted a rematch, but Simms never gave me one.'' 
After winning his next fight, Garcia captured the WBA interim 154-pound crown with a ninth-round TKO over Rhoshii Wells on May 21, 2005, in Chicago. 
In his last start, Garcia retained the interim belt with a 12-round unanimous decision (118-108 and 117-110 twice) over Luca Messi on Aug. 13, 2005, in Chicago. The bout represented just the second time that the young Garcia had exited a ring victorious without knocking his opponent out.  
Shortly after the victory over Messi, the WBA declared Garcia its 154-pound world champion. 
Garcia captured the WBA title the first time with a third-round KO over defending champion Santiago Samaniego on March 1, 2003, in Las Vegas.  
Known as "Terra," which is short for "terrain," Garcia got the nickname because he said that he ate dirt all the time when he was a little boy. 
It figures to be a down and dirty, exciting slugfest when Garcia defends against Rivera, of Worcester, by way of Philadelphia. Rivera, the WBA No. 3 super welterweight contender, will step up a notch in weight and make his first start since losing his WBA 147-pound crown to late substitute Luis Collazo on a 12-round split decision (115-113 twice and 113-115) April 2, 2005, in Worcester. 
"I pushed the whole fight," said Rivera, who came up short in a thrilling, give-and-take contest that featured numerous exciting exchanges. "I do not know how Collazo got the split decision." 
            After losing in a major upset, Rivera will get a chance to win a second world title in his hometown.
"This is a great opportunity. Garcia is coming to Worcester to defend his title,'' Rivera said. "I will be ready and prepared to take his belt. I do not think he is any more special than anyone I have fought.'' 
            Rivera claimed the vacant WBA welterweight crown with a 12-round decision (116-111, 116-114 and 114-114) over previously unbeaten Michel Trabant (38-0) on Sept. 13, 2003, in Berlin, Germany. "I still get goose bumps just thinking what an amazing feeling I had after winning the title," Rivera said 
            A class act and true working-class hero outside the ring, Rivera works as a court officer in the Worcester Juvenile Court and volunteers his time at a youth club. He was the Rotary Club's Worcester Citizen of the Year in 2005. "Boxing is what I do but there is more to life than boxing," he said. 
            As thrilling as Garcia-Rivera will be, the recently added Perez-Kirillov scrap may turn out to be the fight of the night. In Perez, fans will see one of boxing's most feared and crowd-pleasing boxer-punchers. 
            "Among the smaller weight champions, Perez is one of the most exciting in the world," Dan Rafael of ESPN.com said. "I have never seen him in a bad fight.''  
Perez, of Managua, Nicaragua, is making the third defense of the IBF 115-pound crown he won with an upset 12-round decision over Felix Machado Jan. 4, 2003, in Washington, D.C., on SHOWTIME. In his last start, Perez retained his belt with an impressive sixth-round knockout over Luis Bolano on April 30, 2005. This will be Perez' fourth appearance in the United States, and his second on SHOWTIME. 
Kirillov, of St. Petersburg, Russia, has won five straight fights, including a 12-round decision over Reinaldo Lopez in an IBF elimination bout in his last outing on Sept. 10, 2005, in Moscow, Russia. Kirillov, who is making his U.S. debut, is no stranger to fighting on the road. Besides his homeland, he has boxed in five different countries – Belgium, Spain, England, Denmark and Japan. Kirillov is getting his second shot at a world title. In his first, he dropped a close 12-round decision to World Boxing Council (WBC) 115-pound champ Masamori Tokuyama on Jan. 3, 2004, in Osaka, Japan. 
            SHOWTIME CHAMPIONSHIP BOXING's Steve Albert and Al Bernstein will call the action from ringside with Jim Gray serving as roving reporter. The producer of the SHOWTIME telecast will be Ray Smaltz with Bob Dunphy directing. 
SHOWTIME CHAMPIONSHIP BOXING celebrates 20 years of hard-hitting, explosive programming in 2006.  In March 1986, SHOWTIME CHAMPIONSHIP BOXING was born when "Marvelous" Marvin Hagler defeated John "The Beast" Mugabi in a spectacular and unforgettable 11th-round knockout in Las Vegas.  Since that time, the network has aired some of the most historic and significant events in the sport including both Evander Holyfield-Mike Tyson bouts.  
Always at the forefront of boxing, SHOWTIME has set itself apart by televising "great fights, no rights" on the first Saturday of every month.  SHOWTIME is the first network to regularly deliver live boxing in High Definition.  In addition, SHOWTIME continues to be a pioneer in sports television with a number of interactive features across multiple platforms making SHOWTIME CHAMPIONSHIP BOXING the most enjoyable, immersive viewing experience for the boxing audience. 
            For information on SHOWTIME CHAMPIONSHIP BOXING and "ShoBox: The New Generation" telecasts, please go the SHOWTIME website at
http://www.sho.com/boxing
.