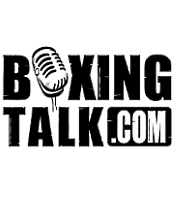 Abron decisions Ntoh in featured bout
Prizefight Promotions put on another sold-out show at Fitzgerald's Casino & Hotel in Tunica, Mississippi. The main event matched up DeAndrey Abron (7-1 with 5 KOs) against spoiler Manu Ntoh (16-11 with 9 KOs). Abron hurt Ntoh early in the fight, but Ntoh showed heart, bouncing back and answering in the second round. Abron and Ntoh fought a tough, awkward six rounds with DeAndrey Abron coming out with the decision.
Adam Richards improved his record to 12-1 with 9 KOs with a second-round knockout over Ronnie Smith, 7-37. Richards made it a short night with a blistering body attack proving to be way too much for "The Bear". This fight was over one minute into the second round.
Local favorite Jose "Pepe" Rubio (5-0 with 4KOs) destroyed a game Anthony Middlebrooks (4-2 with 4KOs). Rubio was too much for Middlebrooks to deal with, and his combination of hand speed, and a body attack was all he needed. Middlebrooks was knocked through the the ropes, and this one was over at 2:57 of the second round.
Johnnie "Lethal" White is a heavyweight worth watching. He advanced his record to 8-0 with 7 KOs by demolishing Marvin Hunt (11-15 with 4 KOs). This fight was over almost before it started. Two minutes into the first round, Hunt was down and out on the canvas.
Local heavyweight favorite Ray Lunsford (18-5-1 with 7 KOs) mixed it up with a tough David Robinson (23-53-4). Both of these guys showed a lot of heart, with action packed boxing from start to finish. Neither took any rounds off, and they walked away from this one even.  This fight was a draw 38-38 on all 3 cards.
Omar Ballard fresh off active military duty in Iraq proved to the crowd how tough he is. He didn't come away with with the win, but he got the loudest applause when they announced his military status. Ira Terry (3-0 with 2 KOs) was too much for Omar to  handle tonight. Terry showed power, speed and some promise, so he should be heard from again in the near future. Terry walks away with a unanimous decision, 39-36 (twice) and 40-35.