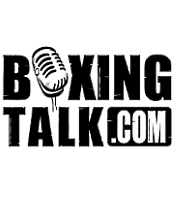 Sundance sizzler set to premier on April 20th
Press release
- Ring of Fire: The Emile Griffith Story, USA Network's historic Sundance Film Festival acquisition, will make its exclusive television debut on the network April 20th, 9:00 PM ET/PT.  Directed by Dan Klores and Ron Berger, Ring of Fire is a moving story of love, violence and redemption that chronicles the life of six-time world boxing champion Emile Griffith, who in 1962 killed the then champion Benny "kid" Peret in the ring.  The bout had a lasting impact on not only the sport, but also on the media and politics of the day.
"We were eager to get Ring of Fire on the air as soon as possible in order to capitalize on the extraordinary acclaim generated at the Sundance Film Festival," said Bonnie Hammer, President of USA Network and SCI FI Channel.   "We are truly proud to bring this provocative, deeply moving film to a nationwide audience."
Ring of Fire explores the events of Griffith's life through compelling archival footage, interviews with champion boxers, journalists, historians and most movingly through the reactions of members from both families.  The film includes interviews with Paret's wife and son as well as some noted journalists and boxers of the day including Jimmy Breslin, Pete Hamill, Neal Gabler, the late Jack Newfield, Charles Kaiser, Carmen Basilio, Jose Torres, Gene Fullmer and Juan LaPorte.
Griffith, who immigrated to New York City from the Virgin Islands in the late 1950s, quickly became a serious welterweight contender after winning a National Golden Glove championship.  He became a rising star when he won the title from Paret, an illiterate Cuban exile who shared a huge boxing future with Griffith.  At the afternoon weigh-in of their rubber match, Paret stood beside his challenger, whispered in Griffith's ear "maricón," the Spanish word for "faggot."  Griffith lunged at the Cuban champion in front of shocked onlookers, setting the stage for a brutal bout and a lifetime of haunting memories.
Klores and Berger's first film, the award winning, "The Boys of 2nd Street Park" premiered at the Sundance Film Festival and was released by Showtime to much acclaim in 2003.