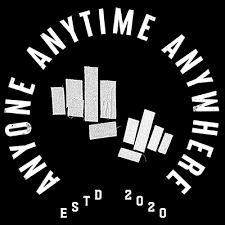 In November 2019, boxing promoter Greg Cohen plead guilty to criminal fraud and was sentenced to six months in a federal penitentiary. In October 2020, just a few months after completing his sentence, Cohen sued Ring City and four of its executives for $50 million, saying he has an oral agreement to be a partner in the new broadcast platform. The lawsuit was initially filed in New Jersey state court, but since has been removed to federal court. The $50 million figure that Cohen sues for is preposterous because Ring City has done only three shows and, with no ability to sell tickets during the coronavirus pandemic, it almost certainly has not made a nickel of profit. Perhaps Cohen wants to write a check for his share of the losses if he is serious about the parntership. The four Ring City executives sued by Cohen are Ring City CEO Frank Samuel, Torben von Staden, Evan Rutkowski and Kurt Emhoff. In its court filings, Ring City says that only Samuel is a partner in the business, not the other three, yet Cohen continues to sue the three employees (or independent contractors) for $50 million.
According to Ring City's motion to dimsiss, filed just before the New Year's holiday, Cohen, suing through his company Greg Cohen Promotions, LLC (GCP) falsely claims under penalty of perjury, that he co-founded Ring City the same month he received his sentence. Cohen's complaint [now in United States federal court in New Jersey] should be dismissed because (a) the Court lacks personal jurisdiction over any of the defendants and (b) because Cohen fails to allege a valid partnership agreement.
The only event that Cohen alleges took place in New Jersey is a single "meeting" he had with von Staden on September 28, 2019. The meeting was a one-hour lunch at a restaurant in Princeton. Von Staden met Cohen for lunch there because von Staden happened to be in town that day visiting his parents. None of the individual defendants, von Staden included, live in New Jersey and Ring City is not incorporated there.
As for the partnership claim, Cohen claims the agreement was "oral, and in any event, would have been created by operation of law," but he does not allege that he and Samuel ever discussed the terms of their partnership. Cohen alleges that, while GCP was still "actively involved," several additional partners joined the business, including defendants von Staden, Emhoff and Rutkowski.
With no written agreement, or even an informal exchange of terms, the only evidence Cohen has for his claim is a conversation he says he had with Frank Samuel when they first met, and an early Ring City power point presentation that mentions Cohen briefly. Cohen does not specify any of the terms of the partnership—material or otherwise—he allegedly formed with Samuel. Cohen says he was one of several partners in the business, but he does not allege how much of the business he or his alleged partners own, what their roles, rights and obligations are and, even if Cohen had a role, how he would have fulfilled his duties from prison.
The one document Cohen references, a power point presentation designed to interest potential investors in Ring City, references Cohen in a section entitled "The Partners," but that section also names six individuals, only one of whom (Samuel) is an actual partner. Besides Samuel and Cohen, the power point presentation lists four others— Ndamukong Suh, Jeff Huggins, John Mirenda and John Isbell. Cohen's lawsuit does not explain why these non-partners are included in the document, while von Staden, Rutkowski, and Emhoff, named as defendants, are not.
According to Ring City, Cohen's alleged agreement lacks the certainty and definiteness required to form a binding, enforceable contract. He does not say what percentage of the company he or his alleged partners supposedly own, he does not state what role he or GCP had, or were supposed to have, at the company, nor does he say how much he or anyone else would be compensated for their work. He does not allege how the company was to be capitalized, whether there were outside investors, or how any investors would share in the business.
Since the alleged partnership agreement was an oral one, the success of Cohen's caims will likely depend on his credibility when testifying. That will be a problem for him given his guilty plea to wire fraud. Cohen remains under supervised release, with an obligation to perform 150 hours of community service assisting victims of financial crimes. As part of his plea agreement, Cohen consented to the entry of a judgment against himself in the amount of $200,000.
OCTOBER 27, 2020 STORY: Barely three months after disgraced promoter Greg Cohen walked out of federal prison from a wire fraud conviction, his company Greg Cohen Promotions filed a $50 milion lawsuit against Ring City, a new boxing platform that is still three weeks away from its inaugural event. Cohen's lawsuit, filed in New Jersey state court, also names four Ring City executives as defendants in their individual capacities. Although it is clear from Cohen's complaint that Cohen actually held meetings with Ring City and spent time with their executives prior to his incarceration, the lcourt filing also admits that no written contract or partnership agreement exist. Cohen alleges only an oral partnership agreement, although details of the alleged agreement, such as the percentage of any alleged ownership interest or any confirming e-mails, are studiously avoided. Cohen's last meeting occurred in September 2019, or fourteen months before Ring City's first planned show. The only evidence referenced in the complaint is a power point presentation that lists Cohen, NFL player Ndamukong Suh, and a few others as "partners." While the lawsuit is brought in the name of the company, Cohen the individual, not the GCP company, is positioned as the alleged partner of Ring City.
Cohen alleges he helped draft Ring City's business presentation, so it is entirely possible he himself drafted the one page that mentions his name. Suh, also listed in the same section of the document, is not a Ring City partner. It does not say if anyone outside the Ring City organization even saw the power point presentation or what it was used for, and the complaint provides no details.
Cohen's complaint offers no explanation of how Ring City, an organization still in its infancy which has yet to take in a single dollar of income, could possibly owe him $50 million at this point in time. Generally speaking, the sharing of ideas and business contact information, which Cohen undoubtedly has, and claims to have shared, is not a basis for legal recovery absent proof of a valid agreement.
Cohen's complaint alleges that, "After GCP provided extensive input into the business plans and operations and made numerous introductions which are being utilized by Ring City, the defendants proceeded forward without including GCP in the partnership. GCP estimates its damages at up to $50 million... The parties worked together to create a detailed business plan. Numerous drafts of the plan were exchanged by the parties starting in May 2019. On July 2, 2019, an eighth version of this business presentation was created which well-defined the plans and operations of Ring Citys. The edits were largely added by GCP and it represents a detailed presentation of Ring City's business plan."
Since the alleged partnership agreement was an oral one, the success of Cohen's caims will likely depend on his credibility in testifying about the alleged details. That will be a problem for him given his guilty plea to wire fraud. Though he has completed his prison sentence, Cohen remains under supervised release, with an obligation to perform 150 hours of community service assisting victims of financial crimes. As part of his plea agreement, Cohen consented to the entry of a judgment against himself in the amount of $200,000.
Court transcripts from Cohen's guilty plea allocution in his criminal case show the prosecutor stood up in front of Cohen and told the judge that Cohen's "crime involved the creation of financial documents... It involved a way in which Mr. Cohen exploited a relationship in a sophisticated manner... he represented falsely that he had a connection with an investment manager, a famous investment manager, who was known to the victim in this case and who is somewhat known in the financial community. And he suggested to the victim that he could arrange it so that he was investing approximately $450,000. He asked for a loan of $200,000 from the victim, after a certain period of time Mr. Cohen would then repay the loan plus interest, plus the victim would get a return on the proceeds, on the profit from the loan. So dreaming this up, which was completely fabricated, took sophistication, because it had to look real, it had to look authentic, and it did, and it worked... certainly the victim knew Mr. Cohen and relied on him and trusted him... they had come to know each other for approximately two years before the offense occurred."
After the U.S. attorney read the previous quote, Cohen's attorney did not deny the bulk of the accustaions, saying that Cohen "suffered a very real and crippling personal shame as a result of this... It will never go away. To be sure, these repercussions were brought on by no one else other than Greg Cohen and his own actions, and he has no one to blame but himself." Cohen then stood up and plead guilty to wire fraud and received a six-month sentence.
In the lawsuit against Ring City, Cohen minimizes his fraud conviction, saying it is no big deal in the the boxing business: "When Cohen's conviction and sentencing became public information in November 2019, Cohen provided information regarding this matter to the other partners in the partnership. Notwithstanding Cohen's conviction, GCP as an entity remained fully capable of fulfilling its role in the partnership, and GCP has already contributed to the operational preparedness, plan and implementation for the operation of [Ring City]. It is also of note that unlike many other industries, having a criminal conviction in the world of boxing is not unusual and does not adversely impact on one's ability to continue in the industry. Moreover, GCP was not involved in any fashion in Cohen's legal trouble. GCP continued on as a boxing promoter even in Cohen's absence and after Cohen's return from prison."