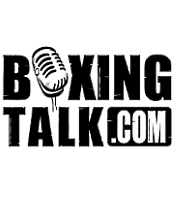 By Rea Frey
Women's boxing is a sport that often goes unrecognized and one of its top pracititoners is someone who, despite stellar skills and a recent appearance in the hit movie Million Dollar Baby, has managed to slip below the radar. Lucia Rijker, a Holland-bred boxer, began her fighting career as a kickboxer. She quickly became a world champion and moved on to boxing, where her 17-0 record speaks for itself. Her opponent for her upcoming July 30, 2005 bout at Mandalay Bay, is Christy Martin, a familiar name in the boxing world. With a record of 45-2-3, Martin has more experience, yet Rijker has the skills. This is a fight Rijker has wanted for quite some time. After nine years of chasing Martin, it seems like the price is finally right. The highest purse in women's boxing history will be awarded to Rijker and Martin on July 30th – one million dollars. Though it is a significant amount of money, it is still lacking in comparison to the very best male fighters. On a conference call today, Rijker and Martin discussed their plans of attack for July 30, as well as what this fight means to each of them.
Lucia Rijker began by telling everyone how honored and excited she was for the upcoming bout. "It's a dream come true. It's wonderful… everyday it's like wow, wow, wow. I can't believe all these good things are happening." Rijker's trainer, Freddie Roach, talked about working with a woman and said, "I train her the same as all the men. I don't see sex in it. Lucia simply works hard."
The first question Rijker was asked concerned the timing of this fight and why it is just happening now, as opposed to five or six years ago, when fans wanted really wanted to see it. "Many years ago, I thought I was entitled to fight Christy Martin," Lucia said. "Now I am learning that it's happening at the right time. While I was ready physically and mentally, I was not ready for the business part of it. Boxing is not an amateur sport. There is more that goes into it than being at the gym and training – it's not just about being tough. It is networking, it is paying your dues, and I understand now the other side of the business – that it's not just about being in the gym. It is perfect timing to receive this fight after Million Dollar Baby, after women's soccer, after women's basketball, after all the women's sports. Boxing is a very masculine, dominating sport. But women can fight. We are in combat all the time."
The same reporter then asked promoter Bob Arum why he was suddenly on board with women's boxing, when he made it quite clear in the past that he is not a large supporter. "Well, I think I would not be telling the truth if I admitted that without Million Dollar Baby, we wouldn't be doing this event. I had my opinions about women's boxing and then I saw the movie and I began to change my mind."
A follow-up question concerned the age of each fighter. At thirty-seven, the two athletes have not been extremely active in the last few years. "If people think they're too old," Arum replied, "they're entitled to think it. I've never looked at age as a real barrier. Most boxing promoters are in their seventies. I just think these women are amazing athletes."
When asked if the fight between Laila Ali and Jackie Frazier helped open the door for women's boxing, Lucia was quick to answer. "Every little bit helps. The fact that Laila even put on gloves brought exposure to the sport. There are so many things that have helped bring on this fight. The turning point really was the movie, Million Dollar Baby. When you sell a product, you have to be ready for it, and the attention it brings. I'm ready for this fight. I need Christy to bring out the best in me in that ring, and that is what I will be expecting. The world is changing and now is the time for women's boxing to become popular."
When asked about what she sees for her future, Lucia responded honestly: "This fight is really important to me. It's a dream. I will be victorious in this fight, and afterwards, I will sit down and see what the world has to offer me. I'm open for anybody."
The next question dealt with Rijker's game plan for Martin, and if she even viewed her opponent as a challenge, considering the physical shape Martin has been in for her last few fights. "Christy Martin is the most underrated fighter in this fight," Lucia began. "She has everything to gain from it. The problem is, this is my destiny. I envisioned this fight for nine years and I had to make a movie to get this fight. She's prepared, but my destiny is to win. She is a warrior, she's going to come ready to fight, and I am coming to fight. She's going to bring out the best in me. Though she will never be as lean as some people, she will be in the best shape for her. I'm going to go into this fight thinking she will be in the best shape of her life."
The next reporter asked Rijker what she thought of Laila Ali's prediction that Christy Martin would win by knockout. Lucia laughed before continuing. "Well, that phrase shows one of two things: either how very little Laila knows about boxing, or that she's terrified to fight me. I don't have control over how I'm going to win this fight, I just know it's my destiny. I've struggled, suffered and sacrificed, I've put my teeth into this fight for many years, and through the help of Emmanuel Steward, I've been able to show my gift to the world. Not just as a fighter, but as a person."
Since Rijker was once a kickboxer, she explained the transition to boxing, and the differences between the two sports. "I won four world titles as a kickboxer. I traveled all over the world and just needed something new. So I met this man, Stan Ward, who offered to train me for one year, and he told me, 'I'll make you a champion.' And when I started to box, it just felt like home. And then I set that goal of becoming a world champion, and I feel I have to finish it. Kickboxing is different from boxing in that it is about growing as best as you can as a person, it is about respect and being the best you can be, while still becoming a great warrior. Boxing, I've found, is much more about the fame and money. It's different."
A more general question came at the end, one that dealt with the question of men being threatened by women's boxing, and what a woman's role is in the sport.  "Well," Lucia responded, "there's a time to dress up and a time to get ready to rumble. Sex and fighting just do not go together for me. It's about fighting. Women fight different than men. People say, 'Oh, she fights like a man.' No, she fights like she's supposed to. Women are capable of more than just bearing children and sex. There's nothing wrong with it – it's not a threat to men. This fight is changing the perspective of people, the perspective of men."
Lucia finished by making comparisons between Hillary Swank's character in Million Dollar Baby and the way she grew up. "Well, like the movie, it was my dream to buy a house for my mother. My parents were divorced, my mom was on welfare and I decided I would be the breadwinner. I wanted to provide for my family." And one can be certain that she has. With this large pay day looming, she can continue that dream.
After Lucia said her goodbyes, Christy Martin came onto the line. The call began with a reporter asking Martin the same question about the fight between Laila Ali and Jackie Frazier, and if that helped bring attention to women's boxing. "Um, I really don't see it that way. Laila and Jackie's fight was good for them. I don't think it did anything for women's boxing. I don't think there's been a lot of changes in women's boxing since I first began my career. In 1996 or 1997, promoters were using women on every card, but now it's hard for women to even get a fight. Financially, it's a little better and it's been great for me, but I'm not sure women's boxing is going to survive much after this fight. And while I think this fight is great for the sport, there's got to be something to offer off of it. There's not a lot of people out there with names like ours – I can't see what women's boxing is going to gain from it."
Martin then segued into the timing of this fight. "As they say, timing is everything. Had this fight happened five years, seven years, or even one year ago, we wouldn't be getting one million dollars. I don't think that a few years ago, I had the same hunger or desire as I have now. Personally, I feel great. I'm better than I've ever been. The time off has done me good. Lucia's never been an active fighter, so I'm sure the time off hasn't made much of a difference to her. Lucia has always chased me, but if it wasn't her, it's somebody else. It's been that way my entire career. There's always someone there, over my shoulder. That's why on July 30th, I'll be happy to dust this shadow off my shoulder. She's talked the talk all these years, now we'll see if she can walk the walk. I'm the underdog – all the pressure is on her."
A reporter then gushed about Christy Martin being the best women boxer in history, and what she felt about one day being inducted into the International Boxing Hall of Fame. "That's not even a dream I dream," Christy answered honestly. "It's out of reach. I don't think that's something the world is ready for yet. You know I work hard, though. My husband, Jim, who has been training me forever, has always helped me. You know, I'm not really coordinated. Nothing comes easy. I really have to work for everything. And that's why on fight night, I want to prove I am the best pound for pound female fighter and that Jim is a good trainer."
When questioned about her plan of attack for Lucia, Martin explained she is just going to be straightforward, aggressive and that she is going to throw hard shots. "I'm not going to be bullied. I'm not going to change my philosophy of fighting."
A reporter then asked Martin what she thought about Laila's statement of Christy knocking Lucia out. "You know, I really don't care. We're going to settle it July 30th. I'm glad she's finally stepping up to take this fight. You know, we've had contracts before, but Lucia never took it. To me, it's not about the payday, it's about finally shutting her mouth."
Since Martin lost to Laila Ali in 2003, one reporter asked if Lucia would pose any bigger challenges, seeing as many view Lucia as the stronger, better boxer. "As far as comparing Laila to Lucia? It is not even a comparison. Laila was six inches taller than me, thirty pounds heavier, she's stronger and a better boxer. There's absolutely no way Lucia will pose a bigger problem. Absolutely not. I mean, Laila was huge! She was huge… it was just arrogant. I should have thought more about the fight, but I didn't. Size made the difference. I hope Lucia is looking at that tape of me and Laila, because that's not me. I'm 100% back. You know, and this is no bullshit, people are being sent home who are sparring with me, saying 'I can't stay in there with her! She's hitting too hard!' People just can't believe what I'm doing in the ring. Sometimes I walk back to my corner laughing because I feel so good. I can't wait. I can't believe how good I feel, and some of the moves I'm pulling off. I just feel so good. So, if anything, Laila brought me back to reality. I'm working harder, I'm more focused, I'm concentrating. I'm not going to be out there fighting like Floyd Mayweather Jr., but I will be aggressive."
Next, a female reporter pointed out that Martin's actions and her comments about the decline of female boxing carry weight for supporters of the sport, and perhaps convince them of its early demise. The reporter then asked why Martin never gives anyone a rematch, when losing by a controversial decision. Immediately, Martin blew up, saying, 'Where are you from? Where are you from?' and when the reporter answered, 'Kansas City,' Martin snickered and said, 'What a surprise,' before telling the operator to get the woman off the phone or she would hang up. After a dramatic pause, and a few lost connections from Christy due to a storm tampering with the phone lines, Martin wrapped up with a few more words.
"Women fighters don't understand how I've paid my dues and they don't realize all the hard work it takes. When I started I would fight for free, or for tickets. I don't want women's boxing to be separate from men's boxing. I don't want to stand alone. I just want to be known as a good fighter. Win, lose, or draw, I want people to say she came out and fought her hardest and that's what matters. And this fight will hopefully be a fight people can talk about in five or ten years. They won't say it was just two women fighters. Hey, and if it's real good, maybe we can make it into a trilogy."
With those final words, the gauntlet is laid. After years of speculation and hype, we will finally see these two women battle it out in the ring. Lucia Rijker, often listed as the world's most dangerous woman, will take on Christy Martin, the most recognized female in the sport. Who will be victorious as the true Million Dollar Lady? Tune in on July 30th, on Showtime Pay-Per-View, to find out where women's boxing is truly headed.