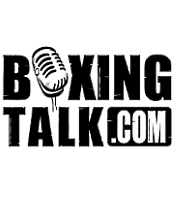 On April 29th, the flavor of the month in the heavyweight division, Samuel Peter, continued on the road to a title shot, vaporizing overmatched Gilbert Martinez in less than three rounds.  The fight was little more than a televised sparring session, a showcase of things to come.
On that same night, a once promising former Olympian made his not so awaited return to ring.  Ricardo Williams, the 140 pound Sydney silver medalist, returned to little fanfare against Ian Smith (KO 3), a fight that transpired unbeknownst to most hardcore fans. 
Williams, coming off the 2000 Olympic games, was boxing's bright new face.  The powers that be hitched their wagon to Williams, much like they had to Sugar Ray Leonard and Oscar De la Hoya.  Williams, a southpaw virtuoso, reminded many of Pernell Whitaker, a future heir to the pound for pound throne.  And the networks milked that for all it was worth.  HBO showcased Williams on the undercard of a Marco Antonio Barrera fight in only his ninth outing, where he outpointed solid veteran Terron Millet.  Still, that fight gave us more questions than answers.
Williams showed up to that fight looking a bit doughy in the midsection, an affliction that usually hits older veterans, not twenty one year old kids with uber-fast metabolism.  Williams shrugged off those criticisms, saying how his body structure was naturally soft, and that he was just not a heavily muscled guy.  Whatever.  He still had an undefeated record, an undeniably bright future, and the backing of HBO.  Nothing could go wrong, could it?
Juan Valenzuela, an eternal spoiler, ruined HBO's best laid plans, dominating Williams over the course of ten rounds.  Williams looked puffy, listless, and lacking heart.  The boo-birds cascaded from the rafters, internet message boards, and journalists, denigrating Williams as nothing more than a pampered Olympian.
The Valenzuela fight was not a wake-up call for Williams.  He floated through training and life, implementing little of his God given skills.  He would find himself on the walk-out bout of a Roy Jones fight.  He followed Roy Jones in the ring, just like we all thought he'd follow Jones in the pound for pound rankings one day.
But seeing Roy Jones in action would do little to buoy his career.  He would then lose a split decision to Manning Galloway, an old pro who started his professional campaign three years before Williams emerged from the womb.  And that was the final straw.  We had seen enough.  He was not Pernell Whitaker for the new generation.  He was just another pampered chump, a fighter thrust into the professional ranks with a silver spoon in his mouth. 
He was a mockery.  A sham.  A joke to fighters like Mickey Ward, who made their mark in this game with more will than skill.  He showed that us that we should never hitch our wagon to one shining star, one beacon of light that's bound to dim.  But just when we thought the worst had come, that the bottom had fallen out on the Ricardo William experience, the biggest shoe had yet to fall.
Williams was charged with intent to distribute Cocaine and is now facing serious prison time.  We all expected Williams would one day end up amongst the big boys in boxing.  Now, he might be snuggled next to an even bigger boy in a federal penitentiary.
But even in the face of these charges, Williams returned to the ring, to the place he belongs.  Maybe, just maybe, he's done with "bling bling" lifestyle, done with flashing his large signing bonus around his hometown of Cleveland.  Even if he has seen the error of the ways and has gotten his life on track, it might be too late.  The drug charges continue to hover over his head.  He's far away from being considered a viable contender.  And we, the boxing public, are not to rushing to hitch our star to his wagon…again.
Maybe, just maybe, Ricardo Williams can be one those fascination resurrection stories we love about sports.  Maybe he can pull a James Toney, returning from exile to prominence.  Maybe he can flash that million dollar footwork and scintillating hand speed once again.  But most likely, that's all gone.  These delusions of resurrections are just that: delusions.  Now, it's time to hope young 2004 Olympians like Andrew Ward and Abner Mares don't disappoint.  They are the ones who will carry boxing into a new era, an era without the De La Hoya's, Mosley's, and Jones' of the world.  At one time, we all thought Ricardo Williams would fill that void.  But he didn't, leaving us all to wonder what could've been.
And now, as our new chosen one, Samuel Peter, marches towards an inevitable title shot, Ricardo Williams limps towards respectability, towards those promises of immorality.  But one more fall from Williams, and we can all start writing his eulogy.  That is, if we haven't done so already.